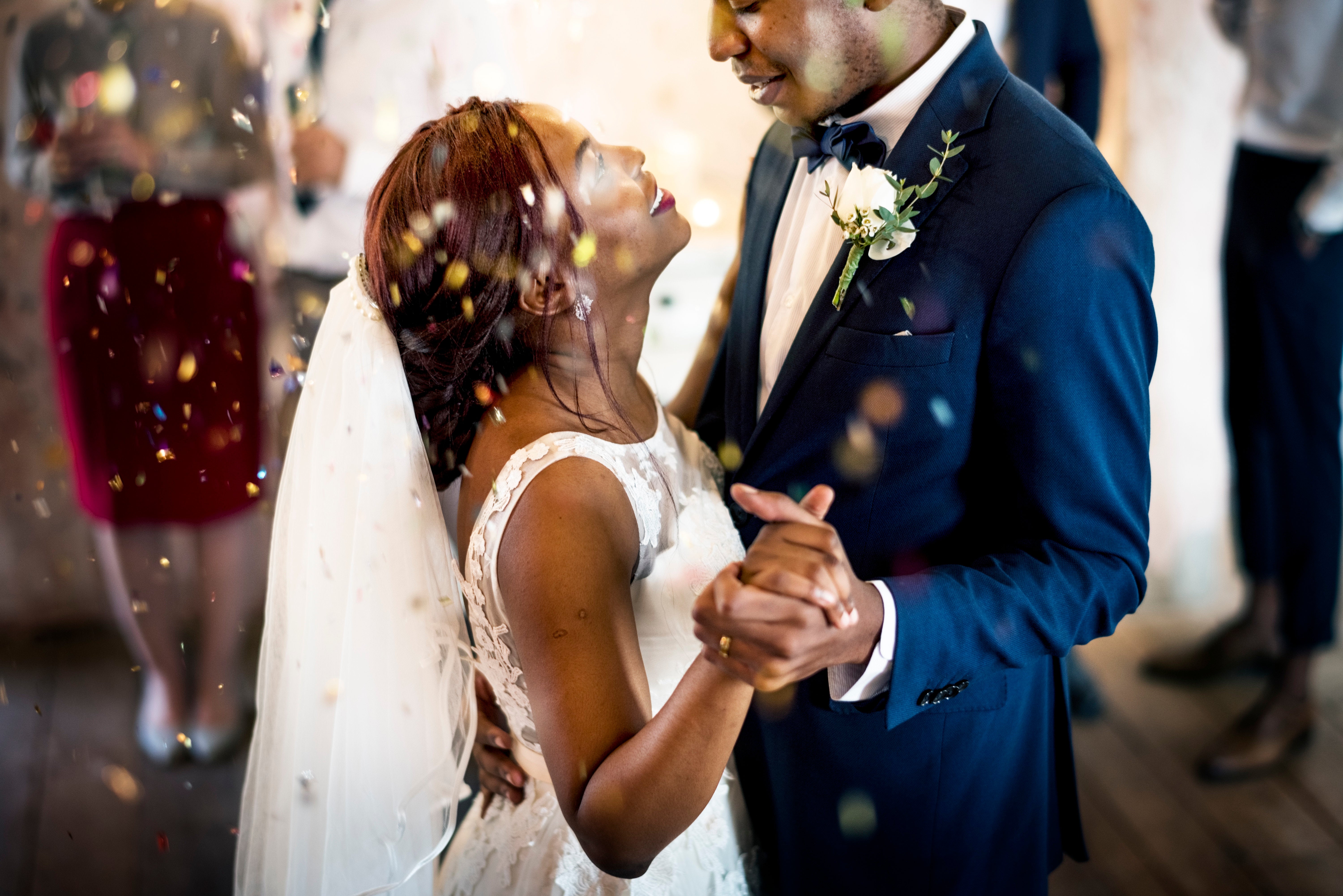 Winter is one of the most exciting seasons for a wedding! It's cosy, intimate, romantic and everyone is in the festive mood. Now the cold weather may not be everyone's cup of tea, but the winter season presents so much opportunity for personalisation and affordability for your big day. Here are our top 10 reasons why you should consider having your wedding bash in winter.
1. It's different
As a Wedding Celebrant, I know all too well now that couples LOVE to have their own personal style stamped all over their weddings. From favours to dresses, colours to transport, why not consider the season too? Winter weddings are still relatively unusual so go against the grain and stand out against those summer brides!
2. Holiday season is here!
December is holiday season central! December is filled with family time and shopping, everyone is on a high so what a great time to capture so much happiness than a wedding during the season to be jolly! Plus, people have usually booked extra time off around Christmas time so you could even consider midweek weddings too.
3. It's romantic
Picture this: Fairy lights twinkling, candles burning and a big log fire as your guests are greeted in with a glass of mulled wine. The snow is falling outside and your ceremony room filled with deep reds and golds. What could be more romantic than that?
4. Affordability
Venues significantly reduce their rates during the winter months, especially if you consider a midweek wedding. Plan far enough in advance and you could save a lot of money by choosing a winter bash. More money for the honeymoon! Don't forget about all of those unusual venues too, think outside of the box. For example why not rent a manor house for the wedding for something really unique and find a Celebrant to truly personalise your winter ceremony.
5. Speaking of honeymoons
Maldives? Bahamas? Not only will you look forward to a warm break even more (and not worry about missing out on that potential hot weather in the UK), flights and accommodation will be a lot cheaper than in July and August.
6. The dress
So we all know we cannot trust the weather even in the summer. I see a lot of brides in their wedding dresses, and a lot of goosebumps! Winter weddings give you the chance to try out that faux fur coat you've always want to pair with a dress, or a beautiful deep plum velvet wrap.
7. The food
There are so many gorgeous winter recipes ready to warm your guests. From Christmas dinners, to fancy stews, there is always a wonderful variety of winter warmers that will stand out against all those hog roasts BBQ's in the summer.
8. Go wild with your style
Throw away ideas of pastels, winter weddings give you the chance to be creative with strong colours! Think dark plums, greens, scarlets mixed with white, creams and burnt oranges. Or think Christmas with greens, reds and whites, baubles and lights! A winter wedding gives you the chance to let your imagination run wild!
9. Your guests are ready for a P.A.R.T.Y
It's likely your guests may have had a few months off from all of those summer wedding bashes, and they will be ready for a good old knees up again! They will look forward to your wedding and it will be the talk of town! It's not everyday you get to go to a wedding in December!
10. Don't fret about the weather
Winter weddings give you the chance just to accept the weather for what it is. You don't need to be checking the weather for that festival outdoor wedding you've arranged and need to stay dry for, book an indoor romantic bash and you will leave all those weather stresses behind.