Treacherous driving conditions are expected to cause chaos for motorists as the country returns to work, after more than 12 inches of snow blanketed parts of the UK on Sunday.
A yellow warning for ice is in place for most of Wales and central parts of England between 4am and 11am on Monday, the Met Office said.
The weather bureau said temperatures could drop to as low as -15C overnight in rural parts of Wales.
With ice expected "quite widely" for many beginning another working week, the Met Office said there will be "widespread slippery, icy conditions" with some "tricky conditions" on the roads and pavements.
The RAC said it expects to attend 11,000 breakdowns on 'Black Ice Monday' after being called to 8,000 incidents on Sunday.
Pete Williams, the RAC's road safety spokesman, said the forecast figure is 20% above the seasonal norm.
"I think the big thing is people are not going to leave enough time," he said.
"Journeys will take two to three times longer. It's going to be treacherous driving conditions."
He said low overnight temperatures could cause black ice and urged people to drive slowly, leaving plenty of space between them and the car in front.
Highways England said ahead of the heavy snowfall and in preparation for the overnight freeze, they have been working to keep motorways and major A-roads clear of snow and ice.
The Government-owned company said thousands of tonnes of salt has been spread on the M5, M6, M40, M42, M69, and the A5 and A49, with gritting crews also targeting the M1.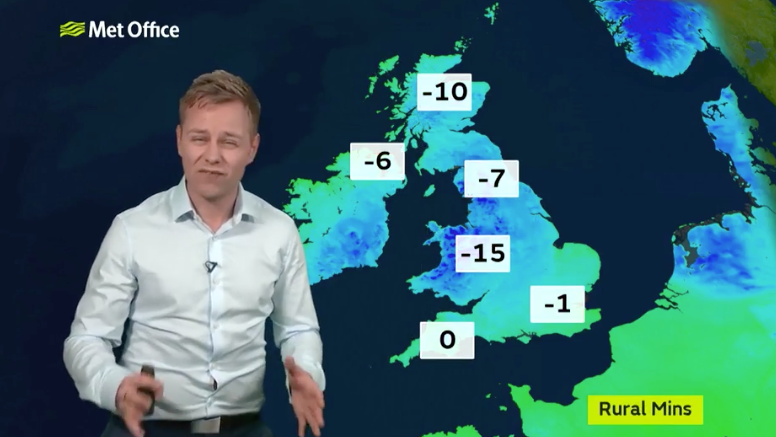 The Met Office said the biggest accumulation of snow was seen in Sennybridge in Wales where 32cm (12.5 inches) fell on Sunday.
This was followed by Hereford with 18cm (seven inches) and High Wycombe in Buckinghamshire saw 17cm (6.6 inches).
As a result of the severe weather, flights were temporarily suspended at two UK airports, Birmingham and Luton, causing widespread delays for passengers, and 'carnage' was reported at Heathrow.
Major roads were also crippled, with the M1 briefly closed near Leicestershire and the A5 in Shropshire also forced to shut down.
In the West Midlands, an NHS trust was forced to put an appeal out for 4×4 drivers to help stranded nurses get to hospitals.