A book of political sketches entitled 'I, Maybot' has ended up at the top of Amazon's best seller chart for robotics.
The prime minister was dubbed "Maybot" in November 2016, when Guardian columnist John Crace mocked Theresa May for her repetitive answers in an interview about Brexit.
The nickname slipped into common usage during this year's General Election campaign, with May repeatedly accused of lacking emotion when engaging with the public.
You'd think Crace's book of political sketches, bearing the title 'I, Maybot' (a reference to the film 'I, Robot') might sit best in the politics section.
But no…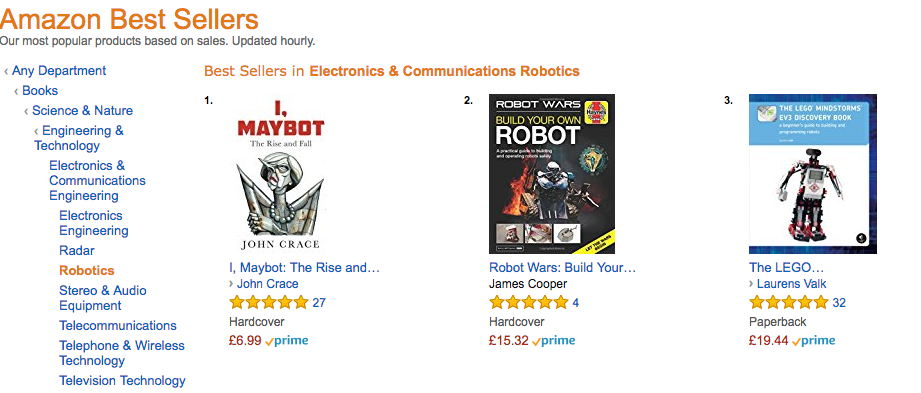 It also appeared at the top of the charts for the over "electronics and communication engineering" section.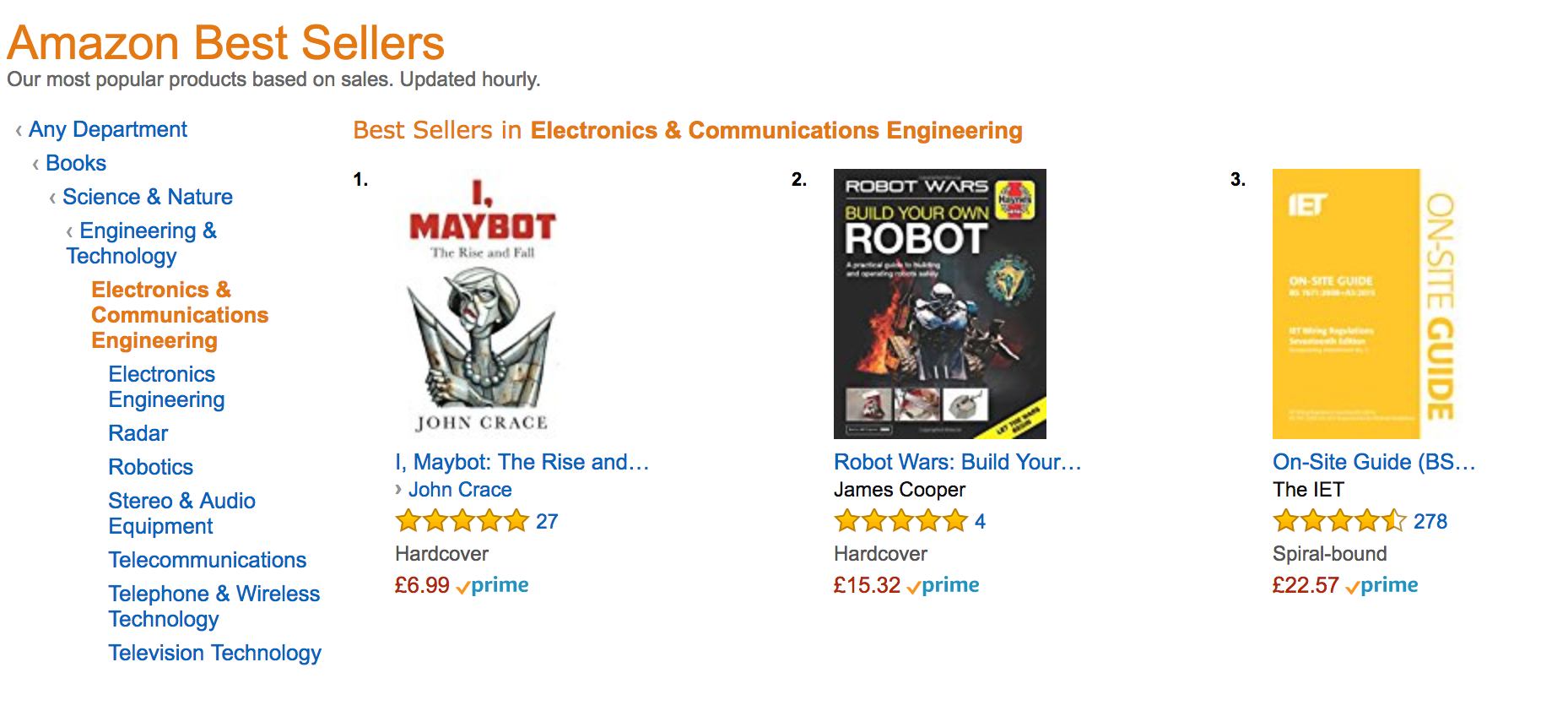 It beat such page turners as 'Robot Wars: Build Your Own Robot' and 'On-Site Guide (BS 7671:2008+A3:2015): Incorporating Amendment No. 3 (Electrical Regulations)'.
Theresa May has insisted repeatedly that she is not a robot.
The prime minister said she got "frustrated" that "people used the term 'robotic' about me during that campaign".
May added: "I don't think I'm in the least robotic.
"What I really enjoy is getting out there, talking to people, hearing from them, understanding what the issues are for them. That's what drove me."