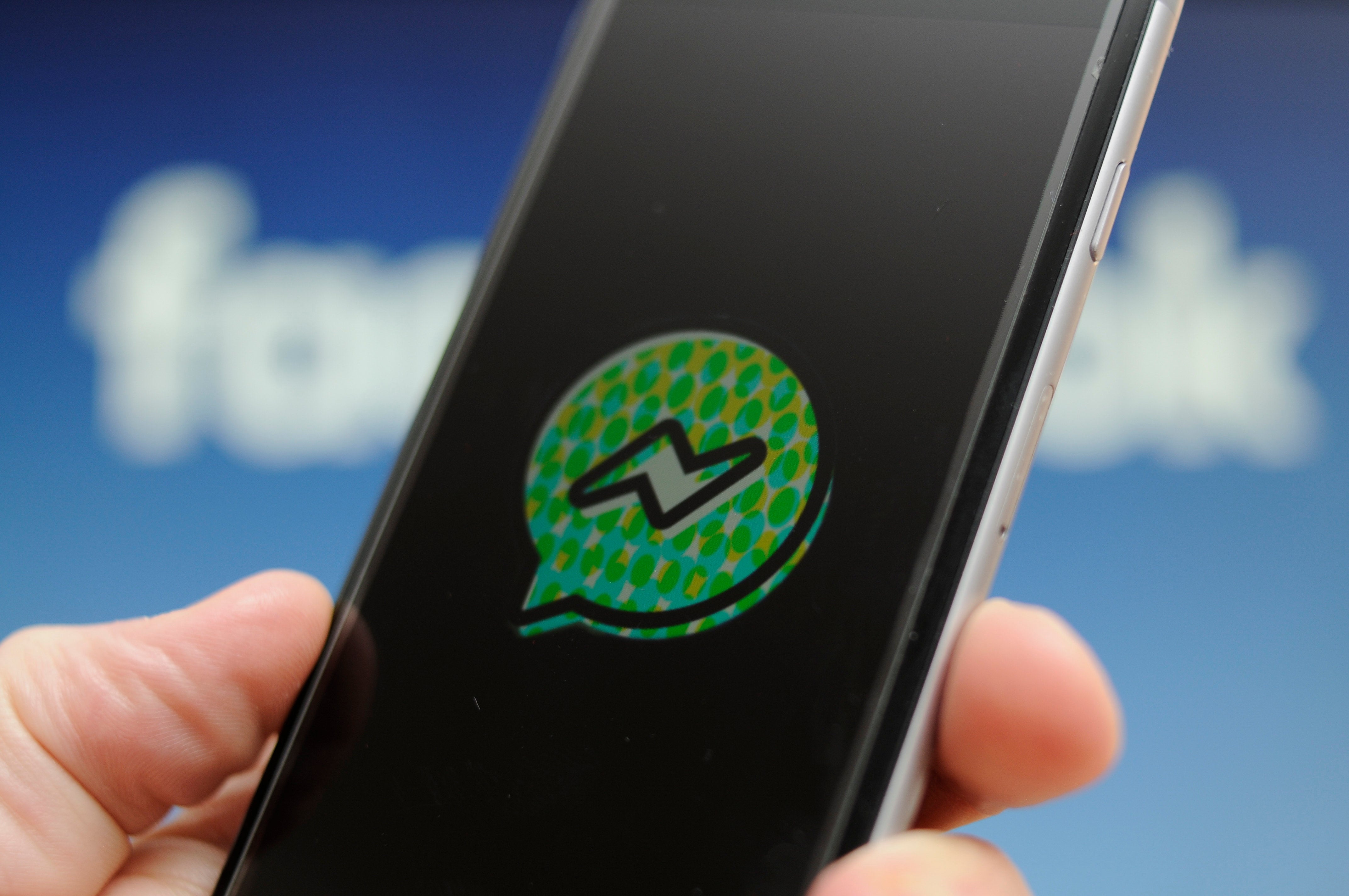 Earlier this week, Facebook unveiled Messenger Kids, their first product targeted at users under the age of 13. It has launched in a United States preview — the company has not yet announced plans for a European expansion — and it will likely spread to the rest of the world over the coming months. Messenger Kids is a variant of Facebook's wildly successful messaging platform Messenger. As of September, Messenger is used by 1.3 billion users every single month to communicate through messages, stickers, and video. Sheryl Sandberg, Facebook's COO, led the introduction of the product: "As a mom, I know how meaningful it can be when kids use technology to connect with family and friends. But, I also know how important it is to make sure they're safe whenever they go online."
She continued: "[Messenger Kids] is a video chat and messaging app for families and kids, and it's designed to give parents more control when their kids start to communicate online." Messenger Kids is distinguished from Messenger in that parents are given full control of their child's contacts. Using the Facebook app, parents can create a 'child account', and can authenticate that identity on their shared family devices or their child's smartphone or tablet. Messenger Kids is a separate app, and allows children to message and video chat freely with approved contacts (those contacts can use the normal Messenger app). The app is currently only available on Apple's App Store (and supports iPhones and iPads), but Facebook has announced that it will be coming to the Amazon App Store and Google Play Store in the coming months.
Parents can grant access to family members as trusted contacts, allowing their child to message them freely from within the Messenger Kids app. Parents can also view the child accounts of their Facebook friends, and can grant their child communication access. Each child's parent must approve the contact from the Facebook app to allow their children to communicate. Facebook moderates the chat with a hybrid of artificial intelligence and trained moderators, and reports issues to parents if they arise. Parents will also be notified when their child reports content or blocks a user. Facebook has been quick to defend the safety and integrity of their product: they hosted an unusual press briefing last week in San Francisco to answer questions from the media, as reported by BuzzFeed.
Antigone Davis, Facebook's Public Policy Director and Global Head of Safety, heavily emphasized the company's work to make Messenger Kids a safe environment. She emphasized Facebook's partnership with leading child development experts, and announced a $1 million research fund that would support academics and partners in researching the impact of technology and social media on children. A Facebook study conducted with National PTA found that 60% of Americans under the age of 13 already use messaging apps, social media, or both. An independent study from Dubit found that the overwhelming majority of 6 to 12 year olds in the U.S. either have access to tablets or smartphones, or have their own.
Facebook's orientation of Messenger Kids is clear: children are already using social media and messaging, and Facebook is striving to make the experience safer. Formerly, Facebook had not officially supported these users (in America) across their platforms (Facebook, Messenger, WhatsApp, and Instagram) because the United States enforces the Children's Online Privacy and Protection Act (COPPA), a strict set of guidelines that are aimed to protect netizens under the age of 13. Facebook's David Marcus, VP of Messaging Products, described the ignored demographic to BuzzFeed: "It's such a big, unmet need, and no one has actually done a really good job with apps like this." Messenger Kids is COPPA compliant, and Facebook will likely strive for compliance with the similar guidelines of other countries.
Marcus was quick to take to Twitter to defend the company's practices, and to emphasize that both Messenger and Messenger Kids do not use messages to target advertising:
Other users took to Twitter to describe their frustration with the company. Jordan McMahon of Wired said: "Letting your six-year-old get on any messaging app, especially one from Facebook, is SUPER creepy and unpleasant to think about." Motherboard's Sarah Emerson said: "FB Messenger for kids is an insidious way to onboard children during their most formative years." A recent mother attacked Facebook's efforts to promote electronic device use in children:
Over the last year, Facebook's public acceptance has vastly changed. In November of last year, Facebook's CEO Mark Zuckerberg very publicly denied that Facebook had any role in the 2016 United States presidential election. As the company and the media investigated further, it was found that the company's Newsfeed was a hotbed of fake news targeted at swaying votes, or confusing voters. Nearly every single American had viewed targetted fake news through the platform, and the magnitude is still growing. Facebook's policies have vastly shifted, and Mark Zuckerberg firmly emphasized that the issues are now a very real concern for the company and that they are investing heavily to solve their platforms' faults.
Put simply: users don't trust Facebook or its content like they once had, and much of that frustration is emphasized in the above tweets. The AP's Barbara Ortutay opened her piece with "Facebook is coming for your kids" and The Verge's Casey Newton questions Facebook's interest in building products for children, without clearly emphasizing a revenue model: "the benefits of Messenger Kids to Facebook are too obvious, and too little acknowledged by its creators." Facebook users have every right to question the company's practices: the amount of data collection, and the extent of ad targeting, have never been accomplished at this scale before. Facebook is unprecedented: it very well may have disrupted Democracy in America, and a recent report would suggest that a Newsfeed change disrupted a Cambodian revolution. Facebook is powerful, and without the tools to wield it.
Outrage against social media was quickly cast to Messenger Kids, and Facebook's intent, but buried beneath that outrage is something different: Messenger Kids is not social media, it's not social, it's not media nor telecom, it's something new. Messenger Kids is primary colored, and full of child-approved stickers, augmented reality masks, and creation tools. Dr. Barbara Chamberlin of New Mexico State University's Learning Games Lab describes it as "interactive digital play that really helps them be with each other… It allows kids to do what they like to do best, which is to be silly, to play, to see their grandparents laugh, to see their parents laugh." Messenger Kids is virtual presence: it allows kids to play together without being together, and it allows parents to interact with their children over a new digital medium.
Twenty five years ago this week, the first text message was sent. In the years since, messaging has birthed new language, and new interaction. Fidgetey keypads forced brevity, and invented a brief language of OMG LOL ROFL. The telephone connected vast distance with synchronous conversation, and messaging never let that distance widen. Messaging brought people together both passively and actively in a new medium — it's not social, and it's not media. Messaging is language: it's how the world dates, works, laughs, and cries. Facebook isn't striving to peak into young users' minds, or to target them with advertising: Facebook is striving to prepare those kids for a new era, pushing for digital literacy. Facebook Messenger is not as innovative as it may appear: many of their features mirror the success of giants in Asia.
China's Tencent, which is now more valuable than Facebook, powers much of the Chinese life through their WeChat app. It lets you hail a cab, ride a bike, enter the metro, pay for your meal, order another, buy a car, buy a house, pay your rent, and so much more: WeChat powers lives. Facebook hopes to make young users literate of this upcoming societal change: they hope to prepare children for this new world, whether or not they graduate to their products. A world that revolves around messaging is coming, and Facebook wants to be there — wants kids to be there—no matter if their brand can benefit in the future. Facebook wants to be in every kids home like a Windows computer was in every classroom.
As equal to literacy is the medium of literation. Schools once taught cursive, and then migrated to typing — and you would expect messaging to be next— except it's already here. Today, 90% of K-8 primary schools in the United States have adopted ClassDojo, a tool used to strengthen classroom community. ClassDojo is used by teachers to send messages back-and-forth with parents, and to reward students for positive behavior, or to educate them on better behavior. Students use ClassDojo on shared devices in the classroom to customize their avatar, to track their rewarded points, and to take pictures of their school work to share to their student story, their digital portfolio. Parents can see their student's progress and follow their classroom activities in real time.
This isn't happening soon: this is happening right now. ClassDojo is improving classrooms by making young student digitally literate, and translating the concepts of social media to the classroom. Older students have also adopted messaging, and are using it to manage high school assignments, sports schedules, and after school clubs. Today, 70% of public schools in the U.S. use Remind, a messaging app for students, parents, and teachers. This isn't happening soon: this is happening right now. More than ever, digital literacy is crucial to the success of young people, and will continue to be more so as students enter the ever-evolving remote workforce. Slack, the team collaboration tool, quickly became the fastest growing workplace software ever by replacing email with messaging: it powers much of the innovation economy today, and is ferrying in the automation era too.
In technology adoption, the most radical shifts tend to occur first in young people, in teenagers, until they are adopted by adults, and given to their children. The adoption gap from children to teenagers is rapidly shrinking: in fact, Musical.ly's new form of sharable music videos was propelled first by its youngest users, before disseminating to teenagers and millennials on Snapchat and Instagram. Snapchat created a visual language where edgy teenagers could send funny faces as the back-drop of their messages to keep up streaks with their closest friends, and Instagram brought it to Instagram Stories to change how celebrities interact with their fans. The next wave of communication will likely come from the world's youngest technology users, and Facebook stands to be there with Messenger Kids.
Language is changing. Literacy is changing. The world is changing. It's ever important to teach kids how to become socially messagable, and to give them the tools to learn on their own. Remember how your parents taught you telephone etiquette? Remember how they introduced you to the teller or the cashier? Messaging is the telephone on the wall, and the teller behind the counter: it's a paradigm that will only grow more integral to our lives, and it's how our children will learn, grow, build, and thrive. Let's let our kids dictate the future of communication with Messenger Kids — and let's give Facebook a shot in introducing it.