The world's cleanest and most-advanced taxi has taken to the streets of London today, for the first time, to carry fare-paying passengers.
The electric TX, produced by iconic black cab manufacturer LEVC, is now fully certified ahead of TFL's 2018 deadline which requires all newly licensed taxis to be zero emission capable.
Combining an electric battery with a small backup petrol generator, the tech allows for a range of up to 400 miles including 80 miles pure electric range.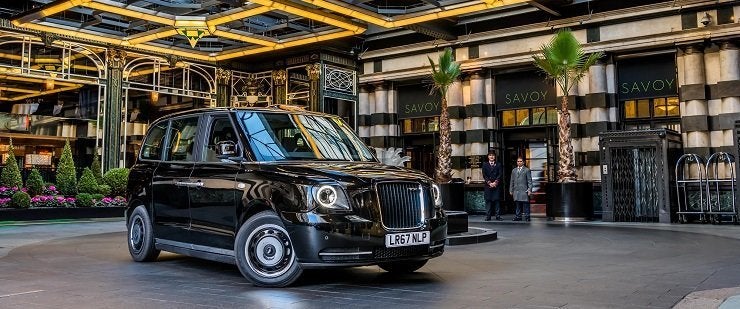 Chris Gubbey, CEO of the LEVC, said in a statement today: "After extensive testing, LEVC's new taxi is ready to do the job it was made for: transport people around this great city of London safely, cleanly and stylishly."
Not only will the cab be good for the environment, but for passengers too.
Promising "unrivalled ride comfort", as well as air conditioning, phone charging, power sockets for laptops, WIFI, wheelchair accessibility, an expansive panoramic roof and more legroom.
It also has a contactless card machine, so no more emergency ATM trips required.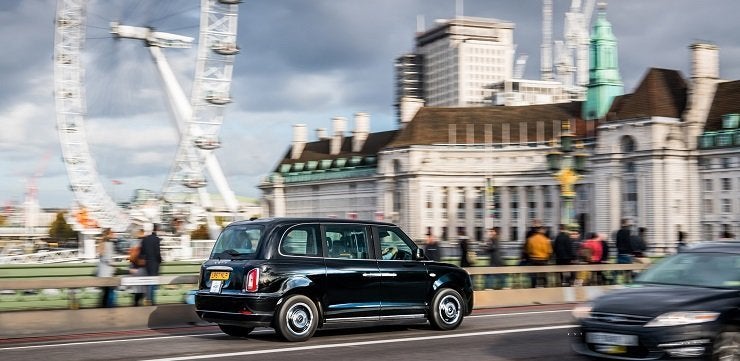 The vehicle is also protecting your health (and not just for Londoners who are breathing in noxious fumes outside 24/7) as a multi-filter system works to remove gases and particles from the incoming air.
In addition, an in-built air quality sensor automatically closes the external air intake if it detects increased levels of pollution in the outside air. Pretty snazzy.
Having been tested as far away as Arizona and the Arctic Circle, the taxi is promising big things for cabbies too – with collision warnings, autonomous emergency braking and emergency brake assistance.
As well as the promise that it is more cost effective to run.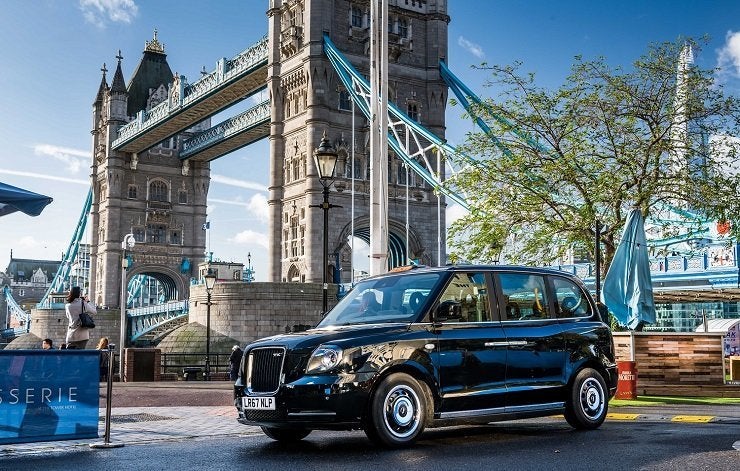 Gubbey said: "It will play a major role in helping to improve air quality benefiting all Londoners. I am immensely proud of the work we have carried out so far: we have produced a new icon, the world's most advanced electric taxi."
On the day of the launch, Shirley Rodrigues, deputy mayor for Environment and Energy, said: "These new electric taxis are at the forefront of green transport technology and will play a transformational role in the Mayor's plan to phase out diesel and clean up the transport network.
Mayor of London, Sadiq Khan is aiming to get pollution levels in the city within WHO guidelines by 2030.
In October it was reported that every Londoner is being exposed to dangerous levels of toxic air particles, with 95% of the population living in areas that exceed World Health Organisation guidelines by as much as 50%.
And in central London, the average annual levels of PM2.5 are almost double recommended limits of 10 µg/m3.