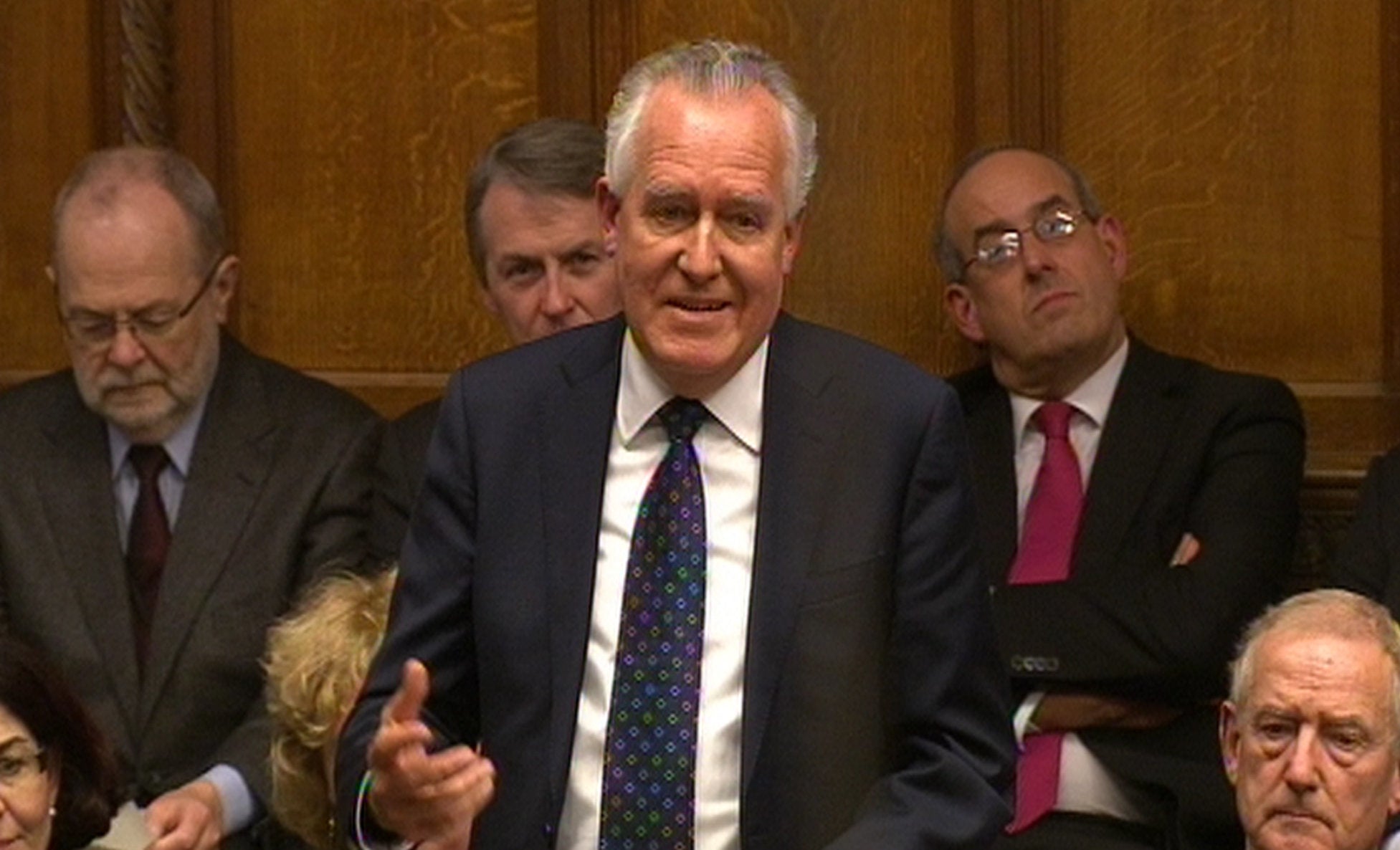 Theresa May must keep the entire United Kingdom inside the Single Market and Customs Union in order to avoid "sacrificing" the Good Friday Agreement, former Northern Ireland Secretary Lord Hain has warned.
The veteran Labour peer told HuffPost UK on Tuesday this was the only Brexit deal that would satisfy Unionists, Nationalists and the Republic of Ireland.
Lord Hain, who served as Tony Blair's Northern Ireland secretary from 2005-2007, also said Jeremy Corbyn and Labour must insist that after Brexit the UK keep "the same trading and customs union arrangements we have now".
His intervention came as May came under pressure from Ruth Davidson, the leader of the Scottish Tories, not to cut separate deals for different parts of the UK.
The prime minister must plot a way forward in the Brexit negotiations after the Democratic Unionist Party (DUP) refused to accept proposals which would have shifted Northern Ireland's customs border to the Irish Sea.
Lord Hain said: "Theresa May is in real danger of sacrificing both the Good Friday Agreement and our national interest on the altar of Brexit.
"It makes me despair that a Government this chaotic and incompetent is negotiating something as complex and important as Brexit.
"The current consensus in Northern Ireland – a consensus which has delivered peace and saved lives – is now shakier than it has been for 20 years, in part because of Brexit."
Lord Hain, a leading supporter of the pro-Remain Open Britain group, added: "The threat of a hard border particularly worries Nationalists, as it is an integral part of the settlement which has allowed them to reconcile their Irish identity with living in the United Kingdom. A hard border is also strongly opposed by Unionists.
"But divergence between Northern Ireland and the rest of the UK has always been an anathema to Unionists. With power-sharing self-government already suspended, Brexit is driving apart communities in Northern Ireland at the worst possible time.
"As Bertie Ahern has warned, division between communities and a return to a hard border will benefit only the dissidents. The Prime Minister is playing with fire.
"She must find the strength to face down the hard Brexit fanatics in her own party, and keep the whole of the United Kingdom in the Single Market and the Customs Union, as the only solution which can satisfy both communities and the Irish Government.
"She must put the country and the national interest before her party and its hardliners. Labour must do the same by also insisting the UK keeps the same trading and customs union arrangements we have now."
May plans to return to Brussels before the end of the week, with time running out to persuade leaders of the remaining 27 EU nations at a summit on December 14-15 that "sufficient progress" has been made on divorce issues to move Brexit negotiations on to their second phase concentrating on trade.