Netflix has confirmed that Robin Wright will take the lead in the next series of 'House Of Cards', with production set to resume in the New Year.
Work on the show's final season was already underway when lead actor Kevin Spacey became the subject of numerous sexual assault allegations, and in early November, Netflix announced that he would not be returning as Frank Underwood.
The company's chief Ted Sarandos has now confirmed that the new episodes will focus on Robin's character, Claire Underwood, stating (via The Hollywood Reporter): "We are excited to bring closure to fans."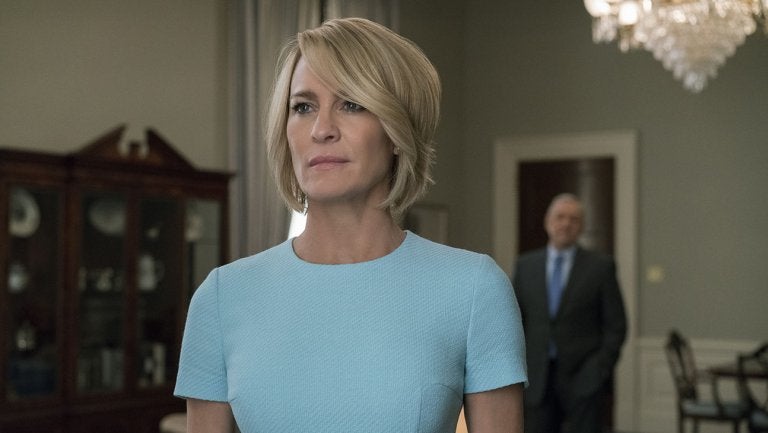 The final season will be shorter than usual, with just eight episodes.
Speaking on Radio 4's Today programme, Michael Dobbs, the creator of the original 'House Of Cards' and executive producer of the Netflix series, opened up about the decision to axe Spacey.
"It's not been the easiest few weeks, my world seemed to tilt on its axis somewhat," he said. "But at the end of the day, no individual is greater than the show.
"There are so many things involved and thousands of people depend, either directly or indirectly, on the show for their jobs."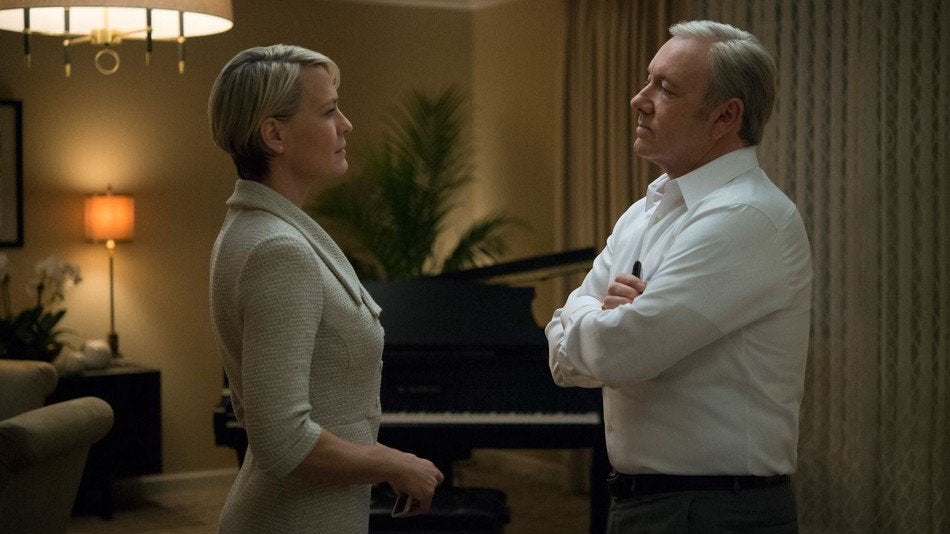 While the writing team were just two episodes into the series when the decision was made, the main storylines had already been planned, which has led to "a great deal of rewriting".
Michael also pointed out that Robin's character had "already become a lead star", which is something that was made clear in the final episode of season five, when it was the former First Lady's turn to break the fourth wall for the first time.
During her much-publicised fight for equal pay, Robin also stated that she considered the show's two lead characters, Claire and Frank, as equals.
"They are equivalent as far as their power, their union and the plot," she said in May 2017. "I may not have as many scenes or words as Francis, but Claire doesn't need to verbalise as much.
"Francis is an orator, a poet, a demonstrator. Claire is an [ego] that sits in the back and directs him, but they are partners on the same plane."