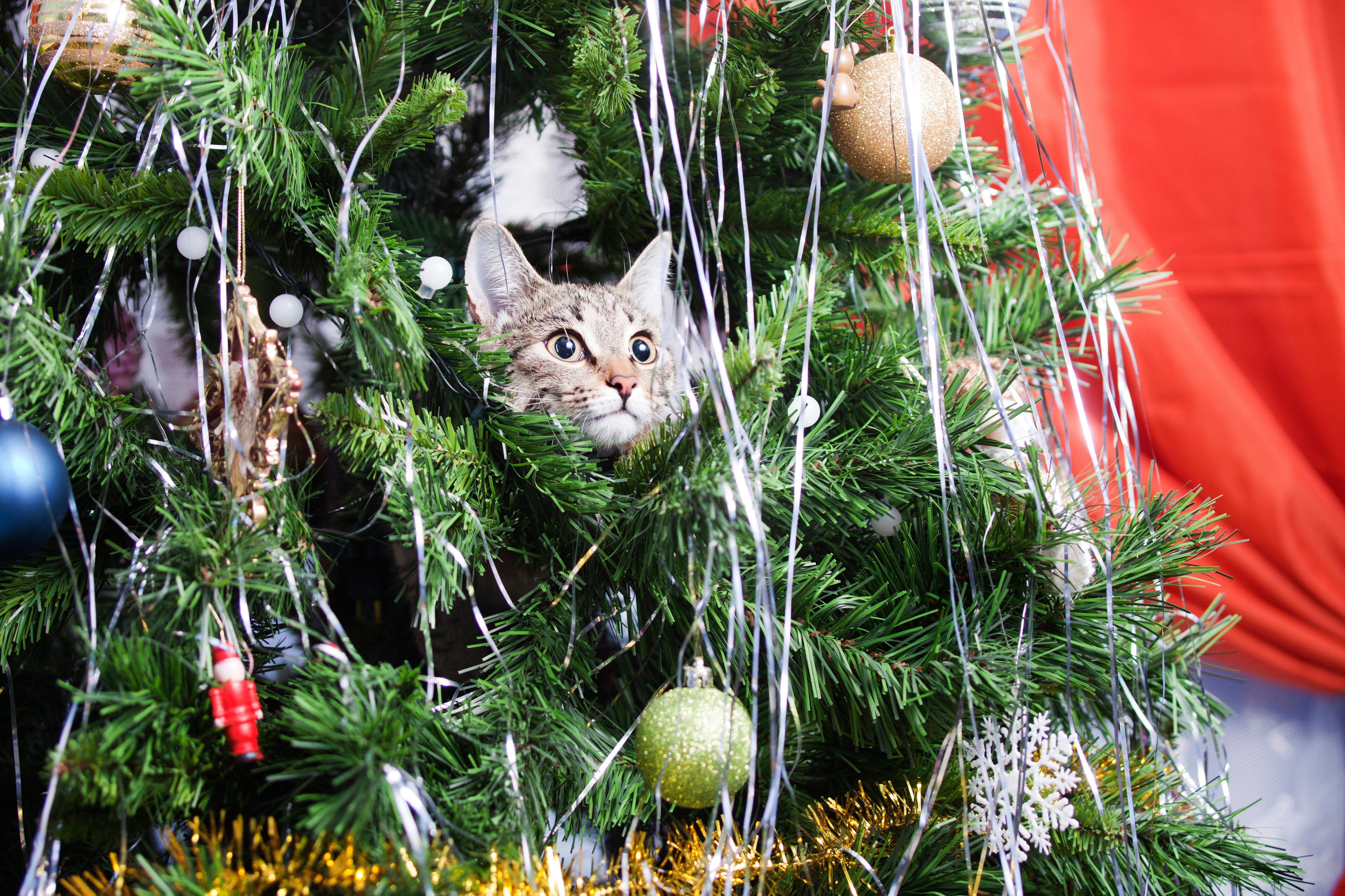 For cat owners, Christmas brings with it one certainty: the gradual demise of the Christmas tree.
It doesn't matter what you do, if a cat wants to climb, scratch or knock down your tree it most definitely will – which these people can vouch for.
We stand in solidarity with cat owners during this difficult time. But for the rest of you who find the whole thing hilarious, here are 14 cats who are definitely going to wreak havoc in households this Christmas.
This cat who will lounge in discomfort to prove a point.
This cat who will destroy the tree when you leave.
This cat who uses baubles as punch bags.
This cat who's clearly biding his time.
This cat who will not stop until the last bauble falls.
This cat who's on the ultimate pre-destruction trip.
This cat who pretends to sleep while plotting his next move.
This cat whose neighbourly duties involve killing their tree.
This cat who would prefer the tinsel to stay on the floor.
This cat who can't be bothered to wreak havoc, but probably will.
This duo, who will work together to bring the tree down.
This cat who thinks its cuteness will detract from the tree's eventual death.
This cat who'll 100% wreak havoc when you go to sleep.
And this cat who won't stop until he destroys EVERYTHING.