Nigel Farage has launched a staunch defence of Donald Trump's online activity, claiming the president had no "earthly clue" who Britian First were when he retweeted them.
The former Ukip leader said the issue had been blown up "out of all proportion" and that a planned state visit to the UK should still go ahead.
He told the BBC's Andrew Marr Show: "He [Trump] follows 45 people…he retweeted these videos and he wouldn't have an earthly clue who Britain First were. Of course he doesn't research everything.
"The level of outrage from the liberal elite is out of all proportion. The idea that that should lead to half the Labour Party saying he should not be allowed to come to our country is frankly ridiculous."
Trump was heavily criticised this week after sharing a string of propaganda videos posted by the far-right group's deputy leader Jayda Fransen.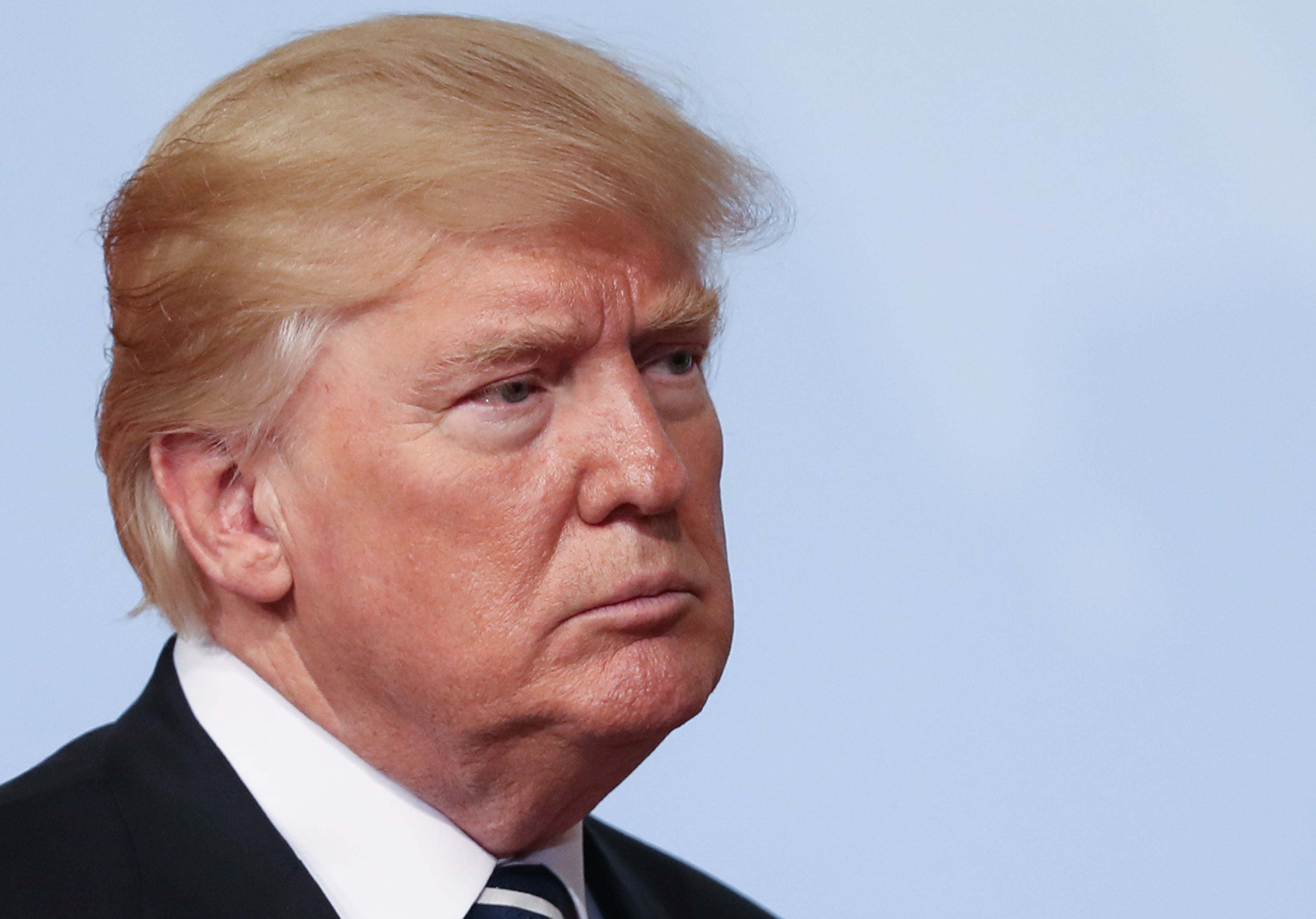 Theresa May said his actions were "wrong", prompting the president to tweet the PM directly telling her "don't focus on me".
Several MPs have since called for Trump's state visit – details of which are not finalised – to be called off.
Former Labour adviser Ayesha Hazarika, who also appeared on the programme, said Thomas Mair, who murdered Labour MP Jo Cox last year, was a supporter of the extremist group.
"Just remember as Jo Cox lay dying, the scumbag who executed her shouted out the words 'Britain First'," she said.
"Donald Trump is a racist, he's misogynistic and he's Islamophobic. He peddles in stirring up hate and division. That might be something you agree with, but that is not what British values are in this country."