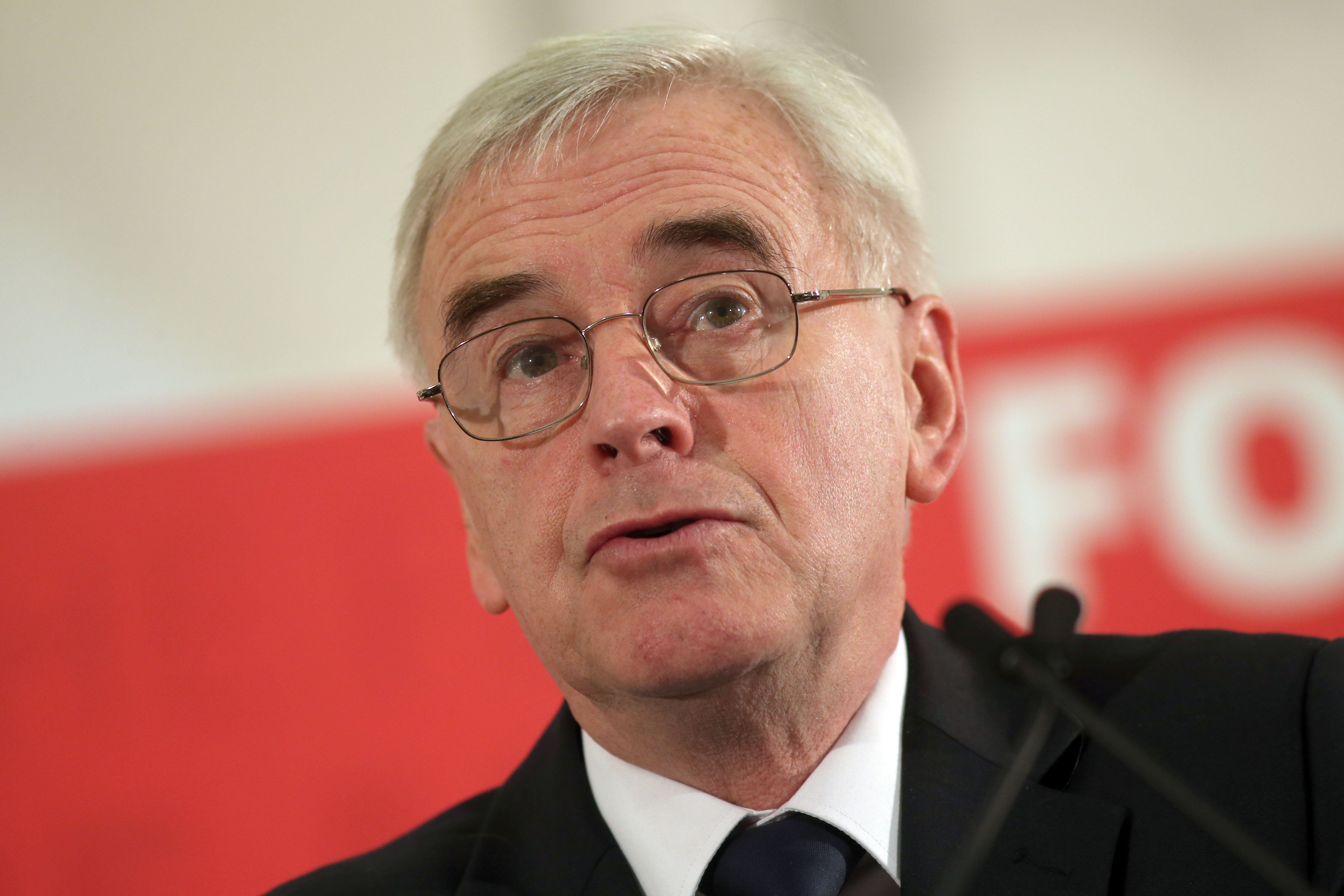 Labour's plan to re-nationalise the railways will pay for itself by delivering a more efficient service, John McDonnell has claimed.
The shadow chancellor dismissed claims Labour's nationalisation programme – including taking back the rail operating companies into public ownership as the current franchises end – represented a big hole in the party's tax and spending plans.
"There isn't a big hole in it. When you acquire an asset that is a valued asset, it pays for itself because it is an earning asset. That therefore covers the cost of nationalisation itself," he told Sky News' Sunday With Paterson show.
"It would be cost-free because it pays for itself. You get an income from the operation of the service."
According to the Press Association, he highlighted the example of the East Coast line which he said generated an income for the Treasury when it was temporarily re-nationalised and was facing the prospect of a further Government bail-out now it was in private hands.
"When the East Coast line was brought into the public sector and managed efficiently it paid into the Treasury £1 billion" he said.
"The Government is now having to bail out the East Coast line again. The cost is probably £2 billion.
"What we are saying is bring it into public ownership where it will be managed more effectively. It will pay for itself."
McDonnell insisted that a Labour government would be able to eliminate borrowing for day-to-day expenditure within five years while continuing to invest in the economy.
"What we are saying is that we will not borrow for day-to-day expenditure. What we are saying is that we will borrow for investment overall," he said.
"That investment will cover its own costs because the rate of the investment will give us a return on that investment. We believe that over a five-year rolling programme we will be able to bring that deficit down.
"You invest in the economy, you grow the economy and that way the debt to GDP ratio comes down.
"Any day-to-day expenditure will be covered by the tax increase we have brought about which is largely on corporations and the rich and the top 5%."
No time to catch up on all the Sunday political shows? Check out HuffPost UK's full round up here.