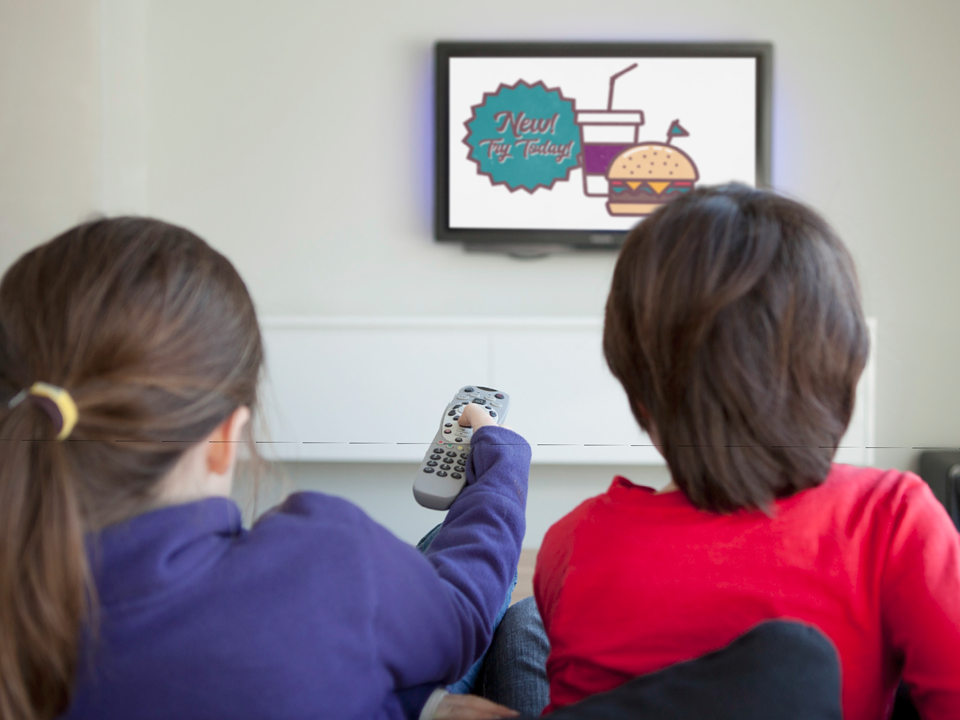 Advertising works. At this time of year, most parents can confirm there is a direct correlation between the toy adverts on TV and their child's Christmas list. This is why brands invest over £20 billion on advertising their products to us every year.
Little surprise then, that there is a wealth of evidence showing that watching food adverts influences children's food choices, both in terms of what they choose to eat and how much they eat. Over 1 in 3 children in England are overweight or obese by the time they leave primary school. Levels of childhood obesity at crisis point, so it is vital children are not exposed to adverts for unhealthy junk food.
The rules are failing our children
However new research published by the Obesity Health Alliance (OHA) with the University of Liverpool, shows that the existing rules, which seek to protect children from junk food adverts, are in fact failing them. This is because the rules only apply to children's TV channels or programmes made just for children. These rules cover just 27% of children's TV viewing time.
The number of children watching TV peaks between 6-9pm when popular family TV shows like The X-Factor, Britain's Got Talent and I'm a Celebrity Get Me Out of Here are shown. The OHA research monitored programmes popular with children during this time and found that 60% of the food and drink adverts shown were for foods that are high in fat, sugar and salt (HFSS).
The OHA's research found that in the case of one programme popular with children, children were bombarded with nine junk food adverts, including burgers, pizzas, sweets and biscuits, in just a 30 minute period.
Adverts for fruit and vegetables accounted for just over 1% of food adverts. This is despite Government advice that fruit and vegetables should make up over a third of our diet. Of all the food and drink adverts shown during the OHA's prime time TV study, fast food was the most frequently advertised category with fast food adverts appearing more than twice as often as any other food advert.
It's time to update the rules
The rules that are meant to protect children from junk food adverts are now ten years old. They weren't strong enough ten years ago and they are still aren't now.
Junk food advertising restrictions need to be extended so that they apply to all the programmes watched by children. Bringing in a 9pm watershed on junk food adverts would protect children from being exposed to unhealthy food during the programmes they watch the most.
A watershed moment for child health
Reversing the devastatingly high levels of childhood obesity needs strong action on all fronts. The Government has laid a foundation with their current Childhood Obesity Plan. But efforts to make everyday food healthier by reducing sugar and calories will be undermined if children are still confronted with numerous tempting fatty and sugary foods every time they watch their favourite shows. Bringing in a 9pm watershed on junk food adverts would represent a very real watershed moment for children's health.