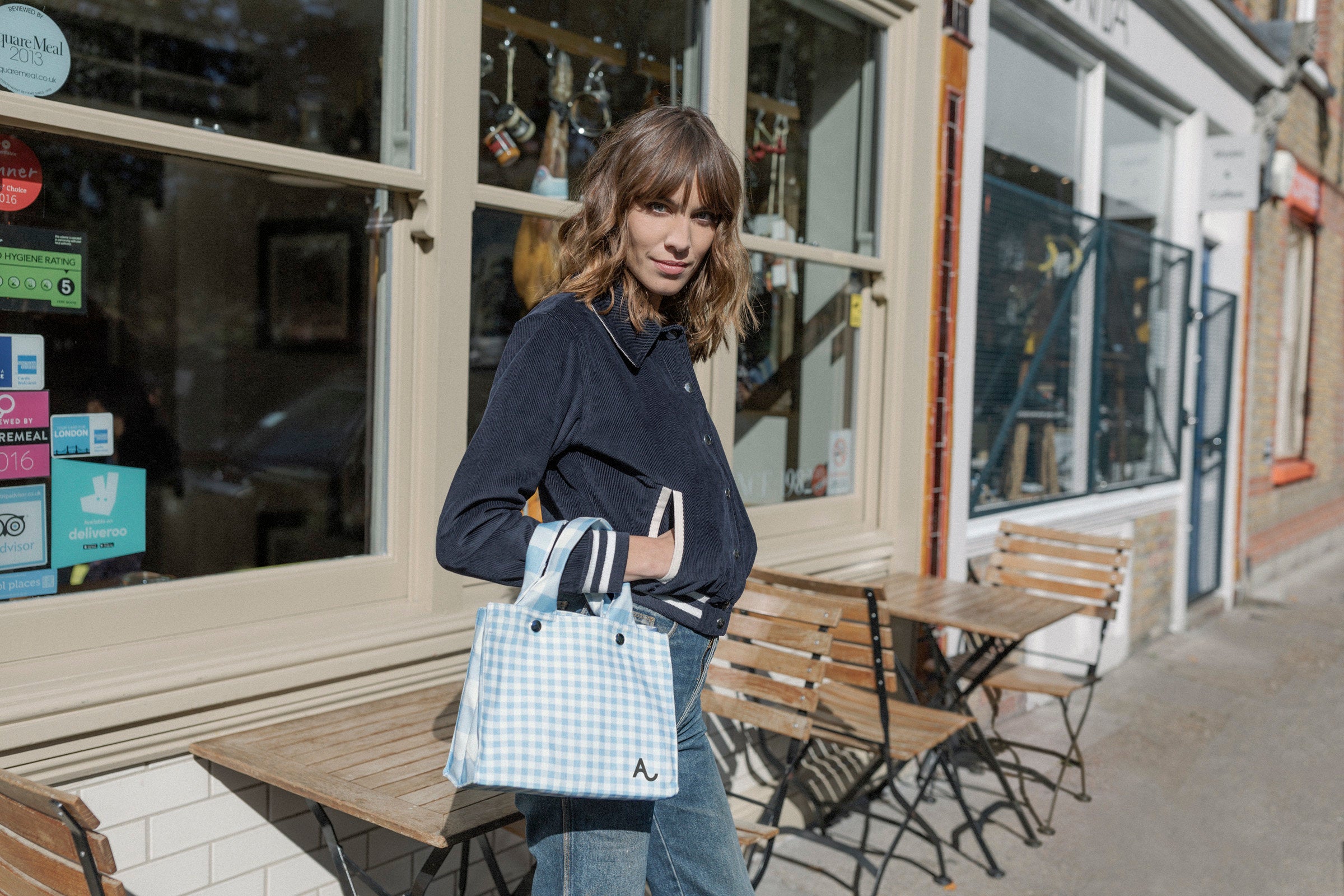 Supporting small independent businesses has always been important to me because it was how I was brought up – shopping at the local Hampshire butcher or the village shop. Now that I'm an adult with a business of my own I am acutely aware of how hard it can be to get something up and running. One of my best friends has a beautiful independent cafe in East London and the work that goes into keeping that going is incredible but ultimately rewarding for her.
Small Business Saturday provides a perfect occasion to celebrate the cornucopia of fantastic small businesses Britain has and how people need to continue to support their local independent shops to keep the streets eclectic and alive. I am very passionate about British made products because I myself am a British made product! I also think Britain is cool, it's where I grew up and I have always tried to support British designers.
Living in New York made me romanticize home even more so now that I back living and working here I am happy to do whatever I can to bring our diversity and promote how cool we are as a nation. Full of independent retailers, Columbia Road is one of my favourite places to go, mainly because of their small businesses. I think it is an eclectic road of beautiful things that you didn't know you needed but you definitely do when you walk in those stores! One of my favorite independent stores, Choosing Keeping is in on that street.
Some of my favourite independent stores include:
Fin and Flounder on Broadway Market so on a Saturday I go to this market, hang out, get some flowers and a coffee, and then pop in to Fin and Flounder, where I not only admire the fish but also their staff outfits.
Tina We Salute You, a brilliant independent cafe in N1, which is also taking part in Small Business Saturday this year.
La Bouche makes the most delicious spinach flatbread. I hot foot it there most Saturday's to devour that and a coffee before scoping the market stalls of Broadway market.
Grace and Thorn the florist makes wonderful wild arrangements that are both beautiful and more natural than your average bouquet. Shop here for your friend with fantastic taste.
Choose Love is a great non-profit organisation selling essential items for refugees this holiday season. It's a wonderful way to give back and provide these people with the things they need to endure this crisis. It is run by the brilliant charity Help Refugees, and you can go in and purchase goods which go direct to help those displaced by war and famine.
Alexa Chung is partnering with American Express, Small Business Saturday's founder and principal supporter. She has designed a limited edition Shop Small bag with all profits are going to the Sarabande Foundation. For more information on Small Business Saturday please visit https://smallbusinesssaturdayuk.com.