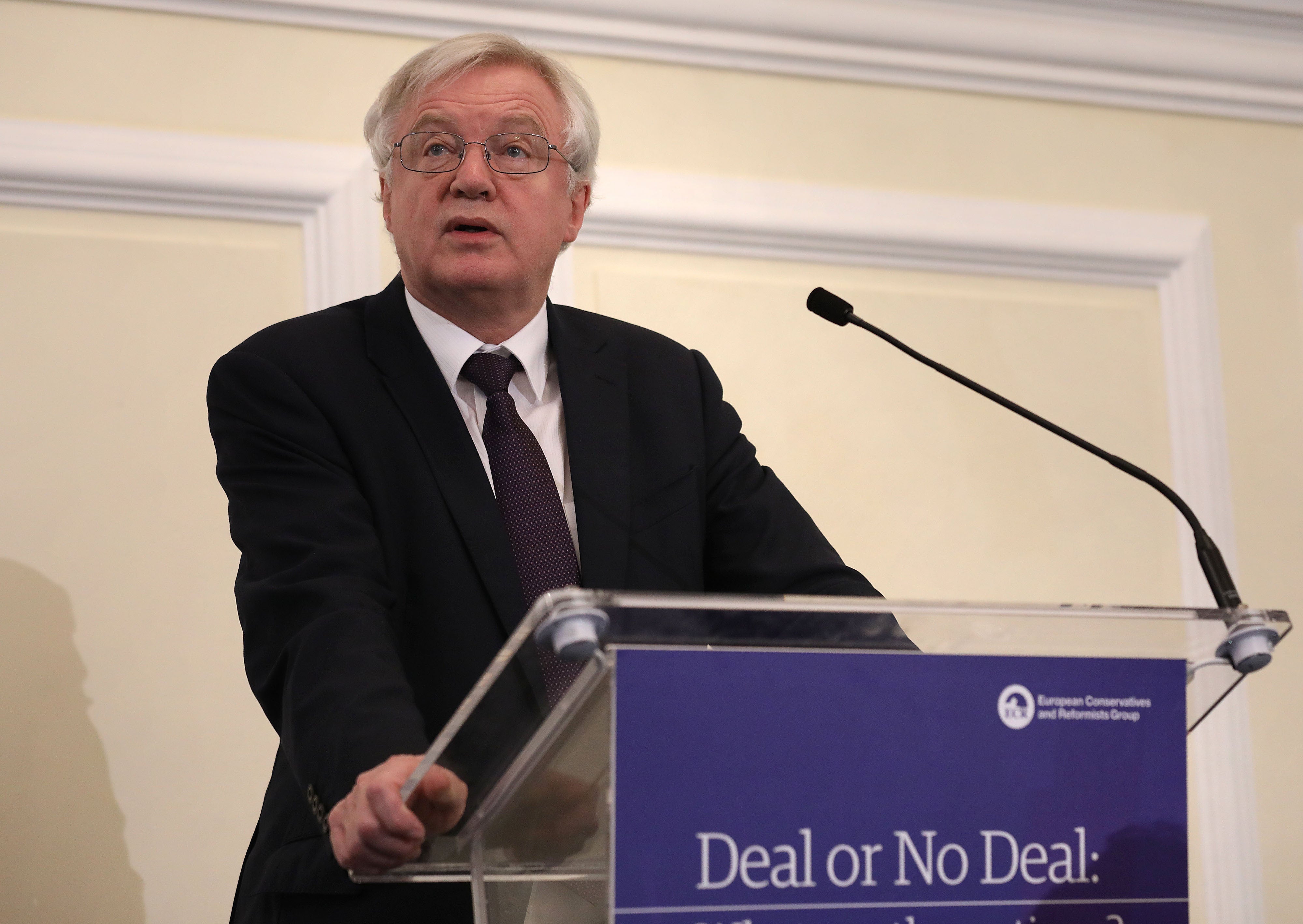 David Davis is facing a backlash following reports he threatened to quit his cabinet role in solidarity with embattled minister Damian Green.
The First Secretary of State is under huge political pressure after a former Scotland Yard detective told BBC News "thousands" of pornographic images were found on his Parliamentary computer – an allegation the MP categorically denies.
According to the Evening Standard, Davis made clear he would resign if Green – one of Theresa May's key allies – were to be "unfairly sacked".
A Cabinet Office inquiry is currently underway into the de facto deputy prime minister's conduct, examining whether he breached the Ministerial Code through the alleged watching of porn, as well as claims he behaved inappropriately towards a young Tory activist.
The Standard reported a mutual friend of both Davis and Green said: "David would find it quite difficult to stay in his job and not resign if Damian was pushed out because of anything related to what happened 10 years ago."
Labour MP Jess Phillips said the intervention by Davis was "really something".
Women's Equality Party leader Sophie Walker said Davis' defence of his colleague was "extraordinary" in the wake of the sexual harassment allegations which have rocked Westminster in recent weeks.
The BBC said sources close to the Brexit secretary claimed he warned Downing Street not to sack Green, as a result of a "wrongful attempt by former officers to do him down".
Retired police officer Neil Lewis, who has not spoken publicly before, said he examined Green's computer during a 2008 inquiry into government leaks and was "in no doubt whatsoever" that he had accessed legal pornography "extensively".
Friends of the minister told HuffPost UK that he was "gobsmacked" by the claims. "It is deeply concerning that a former police officer is, nine years on, putting into the public domain these smears of accessing non-illegal pornography," one said.
A Met Police spokesperson said confidential information gathered during a police inquiry should not be made public.
"The appropriate course of action is to co-operate privately with the Cabinet Office Inquiry as the Metropolitan Police done," the force added.
"As is routine, for cases of this nature, the circumstances of information being made public will be looked at by the Department for Professional Standards."