As if parents don't have enough to think about during December, with Christmas shopping and elf on the shelf, to name but a few demands on your time (and money) – now there's another trending tradition to try.
Christmas Eve boxes are containers filled with cosy gifts and little luxuries for kids to have before the big day.
Cathy Ranson, editor of ChannelMum told HuffPost UK that these boxes are being touted as a new American trend, "but they are actually based on the German tradition of giving gifts on Christmas Eve".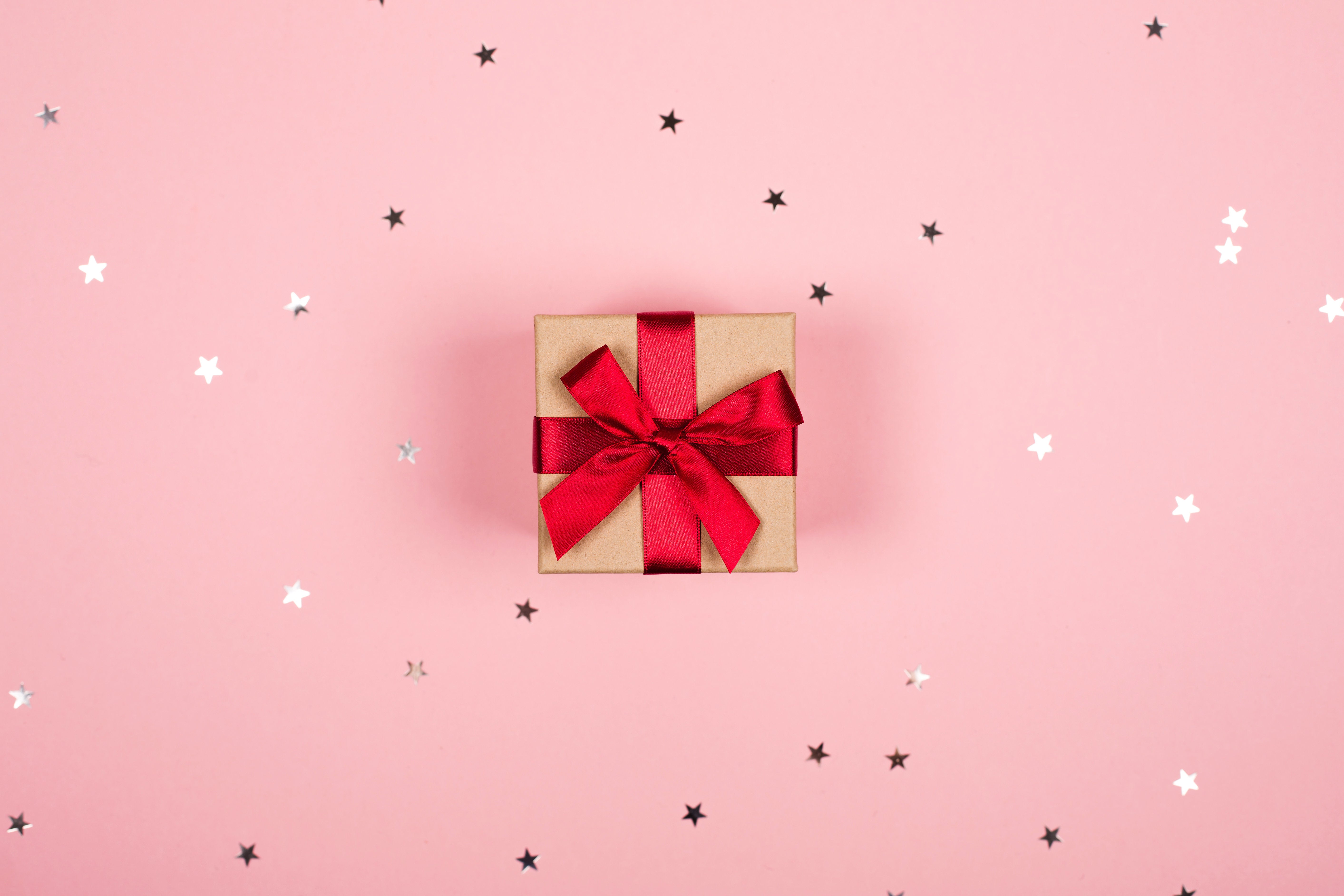 Reports of a trend for Christmas Eve boxes among British parents surfaced in 2016, when mums on Mumsnet started asking what on earth these boxes were.
And the BBC reported that UK searches for "Christmas Eve box" reached their "highest-ever point between 13 and 19 November 2016″.
This year, searches on Google for "Christmas Eve boxes" started in July (yep, that early) and have been gradually climbing ever since.
But isn't this even more pressure on parents, which takes a) more time and b) more money, in the lead up to Christmas?
"While some people see them as expensive and unnecessary, this shouldn't be the case," explained Ranson.
"Done simply, Christmas Eve boxes bring the magic of Christmas alive for the whole family and are a lovely tradition to do each year.
"The key is to choose items to help you wind down and spend family time before the Christmas chaos begins and you're rushing around cooking and preparing."
We've rounded up tips from Ranson, as well as parents who have been there and done it, to find out how you can do Christmas Eve boxes on the cheap.
1. Don't spend much (if any) money on the box.
Yes there are companies, including lots on Etsy, that will charge you £20 or more for a box, but that's not necessary.
″You can decorate an old shoebox with festive wrapping paper," explained Ranson. "You don't need to spend much, or Asda have boxes for £2.50 (currently on offer)."
2. Put items in there that you would have (or have) bought anyway.
Doing a Christmas Eve box for your child doesn't mean you have to go out and buy a new load of presents – why not just nab a couple from the pile you've already bought?
"These could include Christmas PJs, hot chocolate and marshmallows and some popcorn," added Ranson.
"You could even add a couple of little items from the pound shop if you wanted to."
One mum shared on HuffPost UK Parents Facebook: "I chuck in a candy cane, their favourite sweets, a Christmas story (cheap from The Works) and PJs to wear."
3. Get crafty with the presents.
If you want to add a little more creativity to your boxes (and have the time to spare), get crafty with some homemade gifts.
One mum shared that she makes a little bag of reindeer food to put in the boxes – an easy combination porridge oats and glitter in a small bag with a label on the front, which can then be left out for Santa's helpers. Although if you choose to do this, don't put it outside because it can be harmful to birds.
Another creative present that costs no money could be vouchers – create a voucher (or find a template online) and write down a future present your children can claim, such as a hot chocolate with extra marshmallows on Boxing Day, an extra story read to them before bed at night or a free pass to watch their favourite TV show whenever they want.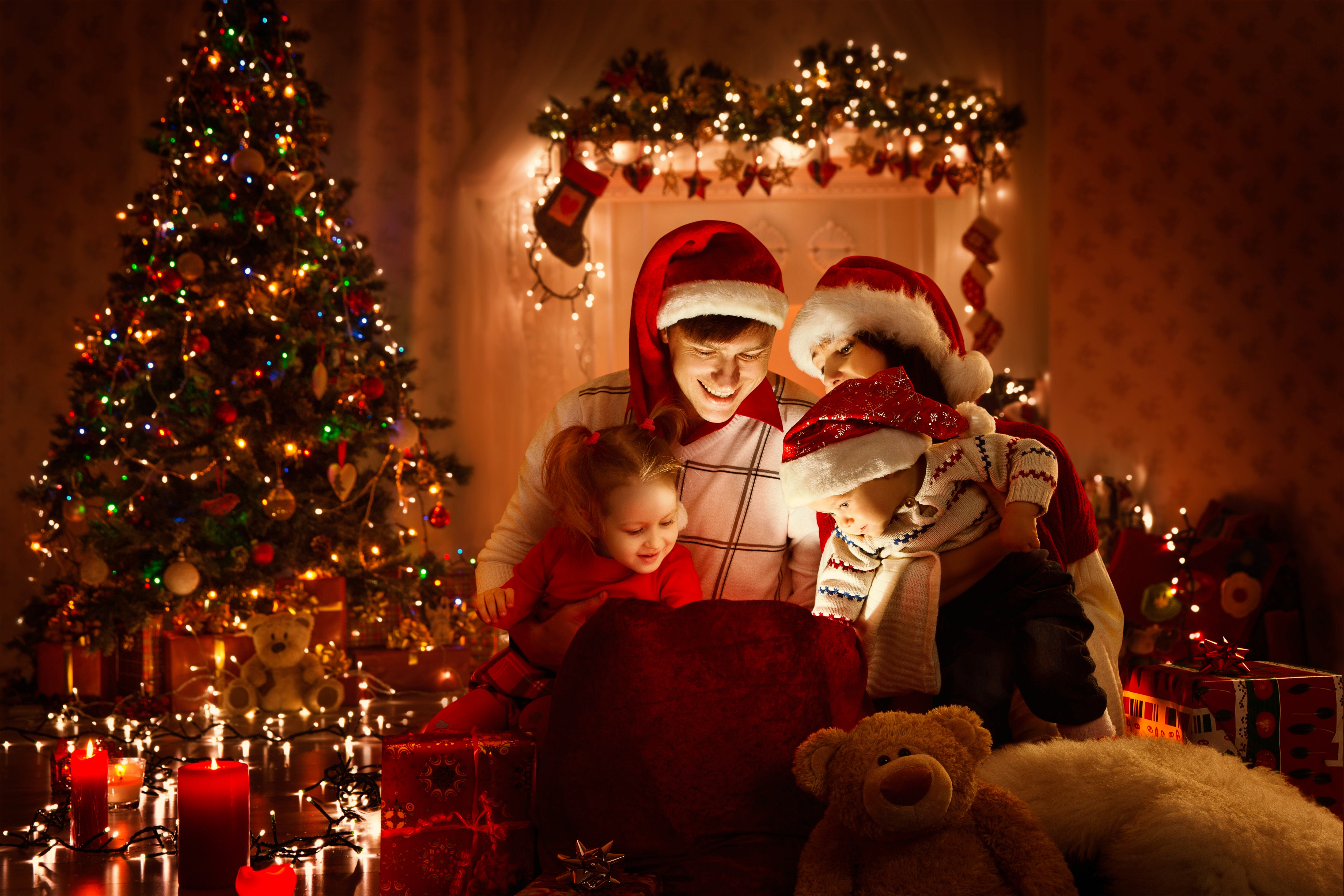 4. Add in a Christmas DVD.
Ranson said Christmas Eve boxes are intended to bring the family together at a busy time, adding: "You open them together as a family in front of your favourite festive movie. It's a lovely way to make lasting memories."
Why not grab a DVD from your own collection that you want to watch to put in the box? They might know it's not new, but it's more of a symbol to show that's the film you'll be watching that evening.
Or, as one mum advised on Facebook: "Look in charity shops for DVDs of Christmas films as they often have a selection at this time of year and only cost £1 usually."
5. Rummage the kitchen for some hot treats.
Hot chocolate seems to be a popular addition to the boxes, according to mums on Facebook – and this is likely to be something you already have in your kitchen.
If you have a huge tub of hot chocolate, separate out a bit into a small sachet or freezer bag and tuck it into a mug, ready for them to have their drink in front of the film.
6. And look around the house for other treats to add.
For an ultimate cosy night in (in front of the festive film) you'll need a blanket, socks and slippers, their favourite soft toy and maybe even a hot water bottle.
You could also add in a board game (to play after the film) and some bubble bath for them to have a relaxing evening before bed.
Remember: None of these things need to be bought brand-new.
7. Just remember…
A Christmas Eve box is not about the money or the fancy presents that are inside, it's more about the tradition of getting cosy on the sofa and spending quality time with your family before the busy-ness of Christmas day. Enjoy.
Find out what other parents are putting in their boxes for kids here.