MPs have urged Theresa May to cancel Donald Trump's state visit to the UK.
The 'special relationship' between the two countries is under strain after the president hit back at the PM, who criticised him for retweeting propaganda from far-right extremist group Britain First.
An urgent question was tabled in the House of Commons on Thursday morning by Labour MP Stephen Doughty, who accused Trump of being "racist, incompetent, unthinking, or all three".
Several Parliamentarians joined him in urging the government to cancel the president's planned British state visit, which is expected to take place next year.
Bolsover MP Dennis Skinner said "actions, not words" needed to be taken against "this fascist president", while his colleague Barry Sheerman warned there would be "unparalleled demonstrations on the streets" if the visit were to go ahead.
On the Conservative benches, Reddich MP Rachel Maclean said MPs were "all disgusted" by Trump's actions and Peter Bone asked if the PM would be able to "persuade the president to delete his Twitter account".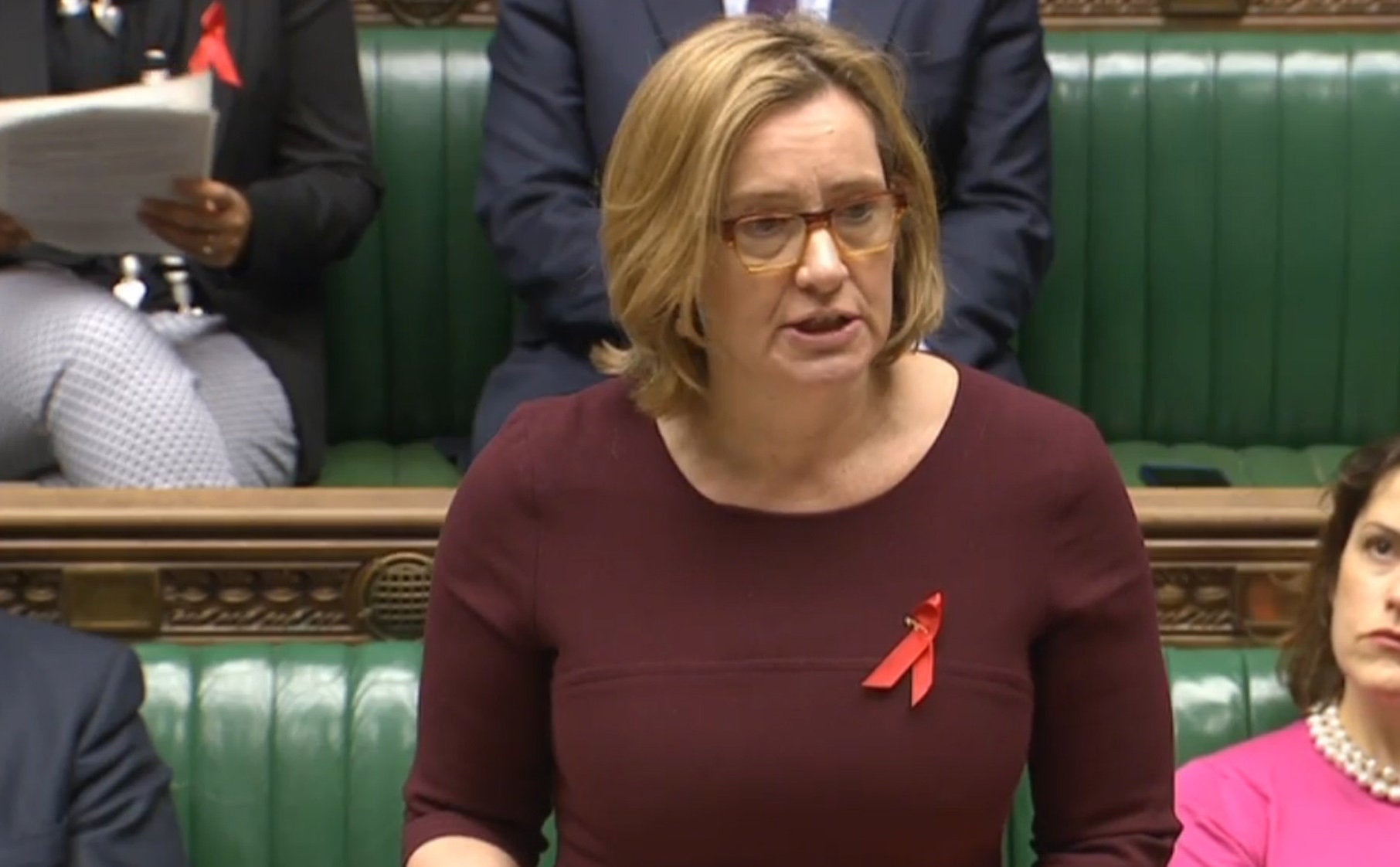 Home Secretary Amber Rudd reiterated Theresa May's assertion that Trump's actions were "wrong", but said it was important not to let personal feelings impact the UK's lasting relationship with US.
"No matter how strongly we feel about the president himself, we must protect our relationship with the US, which does so much to keep Britain safe," she added.
″The [state visit] invitation has been extended and accepted and we have yet to make the arrangements."
Rudd said the prime minister had shown she was willing to take a stand by "calling out" Trump's behaviour publicly.
"There is no pretence here. We will be absolutely clear in the action we will take against people who propagate hate," she added.
Rhondda MP Chris Bryant said the government could not claim it was standing up to racism while inviting Trump "in through the front door" and shadow home secretary Diane Abbott said his actions were "not just offensive to British Muslims, but to all British people".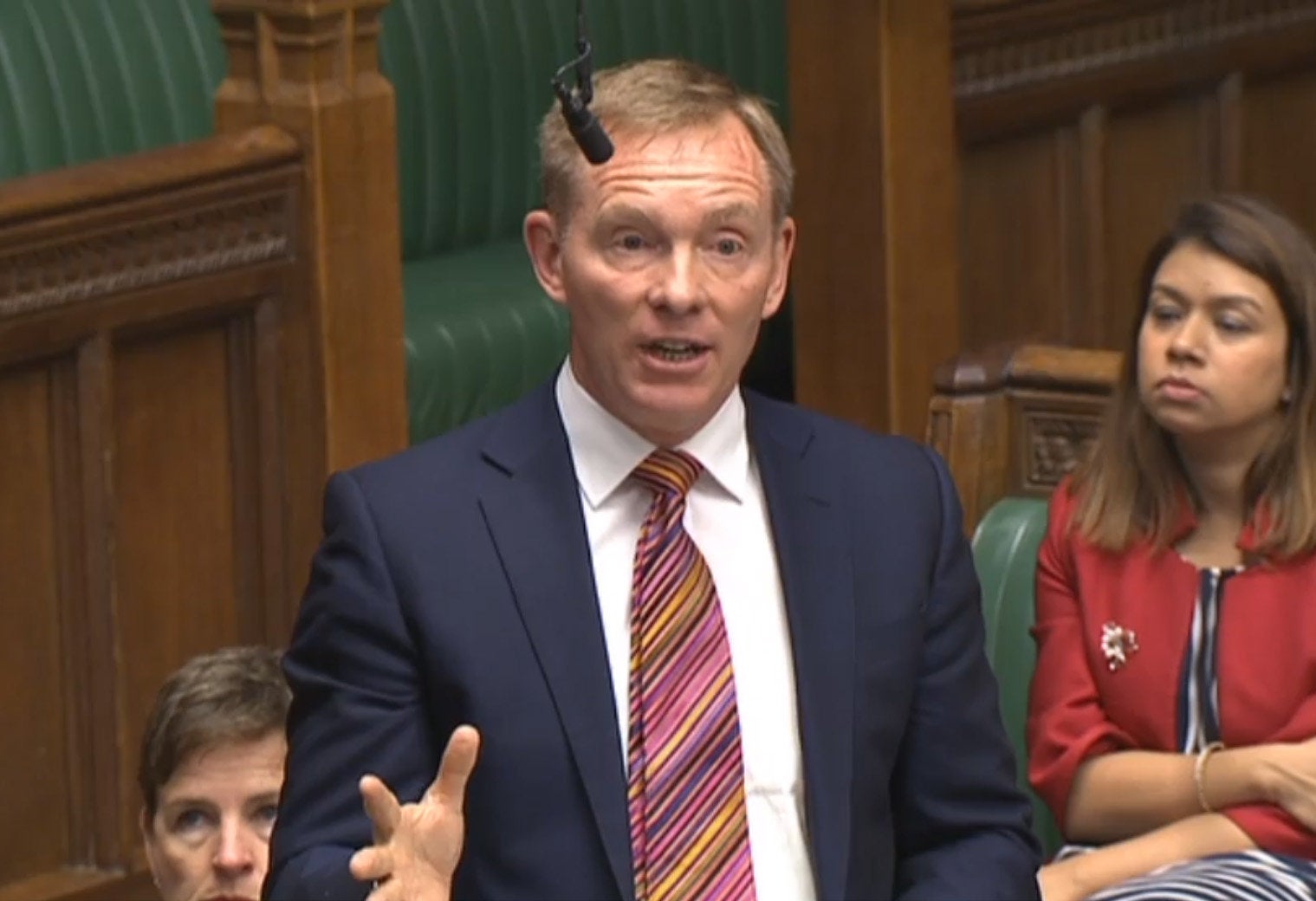 Former Labour leadership hopeful Yvette Cooper, referring to a memorial plaque installed in the Commons in honour of murdered MP Jo Cox, said: "No matter what diplomatic route we find to do it, we cannot simply roll out a red carpet and give a platform for the President of the United States to sow discord in our communities.
"We know that he and they will keep doing this, and we also know from the plaque behind us, and from our own history, where the spread of extremism leads – unless enough of us are prepared to stand up now and say no."
Commons Speaker John Bercow thanked MPs for taking part in the discussion and said he had granted the request for an urgent question "because I thought that the House would want urgently to express support for the victims of racism and bigotry and to denounce their purveyors".
Theresa May, who is on a three-day tour of the Middle East, will speak on Thursday afternoon and is likely to be questioned further on her next steps.
According to Guardian reports, Britain's ambassador to the United States, Sir Kim Darroch, has raised the issue formally with the White House, conveying the UK's government's concerns.