Bright lights, loud music, sitting on a stranger's knee and busy crowds: the festive season can be a period of panic and dread for kids with autism.
"As the nights draw in and the bonfire embers fizzle out, the countdown for Christmas for the rest of the world begins in earnest, but for my son, this triggers a period of uncertainty," explained Michelle Myers, 38, from Cheshire, whose 13-year-old son Owen has autism.
"For Owen, Christmas means unexpected visitors, sensory overload and changes to his world.
"The anticipation of presents under the tree on 25 December causes him huge anxiety.
"Most children love counting down to the big day on their novelty chocolate calendars, but this building tension only adds to his worry."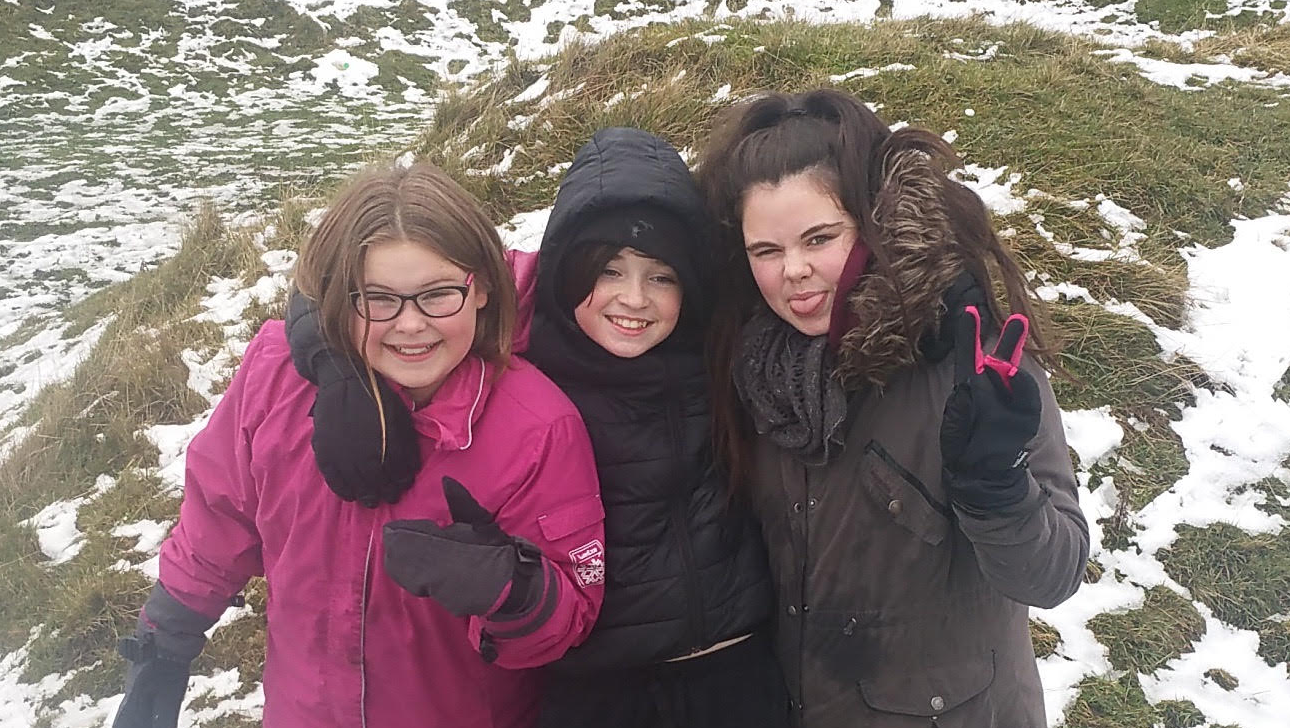 And Myers' son is not alone.
There are around 700,000 people on the autism spectrum in the UK and, according to national charity Ambitious About Autism, around 100,000 children are affected – that's approximately one in 100 children.
"Christmas can be a very overwhelming period for autistic children," explains Tom Purser, head of campaigns at the National Autistic Society (NAS).
"It is a time that brings new and often overbearing sounds, sights and taste, as well as unexpected changes in schedules and an increase in social interactions.
"A recent NAS survey revealed that 64% of autistic adults and children avoid going to the shops and we anticipate an increase over Christmas as shops during the festive period are busier, brighter and noisier and therefore can trigger a sensory overload."
Steph Curtis, 45, from Blackpool, has a 10-year-old daughter, Sasha, who has autism. The biggest struggle Sasha has at this time of year is the anticipation.
"Waiting for anything is not her strong point, and her anxiety levels get raised very easily," Curtis said. "She can just about wait until Christmas day for her presents, but the tension has built a lot by then, so any little upset (such as a toy not having batteries) is more likely than usual to cause a meltdown."
What can parents do?
Purser cautions that it's important to remember every child with autism is different, so a coping mechanism for one child might not work for another, it's about trying different things to find what works for your family.
HuffPost UK spoke to four parents of children with autism who all shared different tips for making Christmas special – feel free to mix and match.
A Go-To Guide For Making Christmas Magical
DO

plan everything in advance.
"Plan in advance for all aspects of the festivity," said Purser. "Try your best for your autistic child to stick to a familiar schedule that combines Christmas activities within it.
"When it's apparent they are beginning to enjoy a schedule, stick to it."
DON'T

force kids to hug family members.
Myers said Owen doesn't enjoy the amount of people who turn up at their door unannounced in the festive season: "His great auntie wants a hug over a glass of sherry and he is expected to say 'thank you' to her for the kind gifts.
"All these social expectations are extremely tricky for my son to deal with. He doesn't know what to say, how to respond or even how to cope being in the room with so many people."
Allow your children to express themselves in their own way and not be forced to interact.
Hayley France, 28, from Scarborough, North Yorkshire has an eight-year-old daughter, Emma, who has high-functioning autism. When she has people over to their home, France ensures Emma has a safe space to "retreat", and never makes her feel like she's being rude.
"Having people in your home can be incredibly stressful to an autistic person and being able to disappear for a while without obligation to stay and chat can make having visitors much less traumatic," she added.
"My daughter has a tent in her room full of sensory toys where she can go and sit if she's feeling anxious or overwhelmed."
DO

make a Christmas happiness kit.
Myers makes a kit bag for her son that goes everywhere with him at Christmas.
"It's full of useful things: his favourite foods, a chew toy he can chew on to stop him biting his fingers when anxious, a fiddle toy he can play with when he can't sit still, and a weighted jacket he can wear when he feels unsafe," she explained.
France also creates a "happiness box" that is kept at home for Emma to help her calm down when she is stressed at Christmas.
"Emma's 'Happiness Box' contains photos of her favourite places, memories and people, a music box that plays her favourite tune, some drawings and certificates that she's proud of and a few small, favourite toys," France said.
DON'T

try to conform to a picture-perfect Christmas.
Myers said she quickly learned, shortly after her son was diagnosed, that Christmas had to become less about their own expectations of what the picture-perfect family Christmas should look like and more about accommodating Owen's needs.
"We spent far too long forcing our son to fit into our world and what we should have been doing was stepping into his," she said. "And so, now at Christmas we do whatever makes him happy, because a happy dude makes for a happy family."
Laura Rutherford, 33, from Falkirk, Scotland, has a five-year-old son called Brody, who was diagnosed with autism in 2016.
She said one of the biggest things she has learned as the parent of a child with autism is not to worry about living up to "so-called Christmas traditions and ideals".
"That might mean not all sitting round a table having a traditional Christmas lunch," she explained. "It might mean not seeing all of the family.
"It might mean going to bed early because you're shattered. And it might mean that the iPad plays a bigger part in your day that you might have hoped for."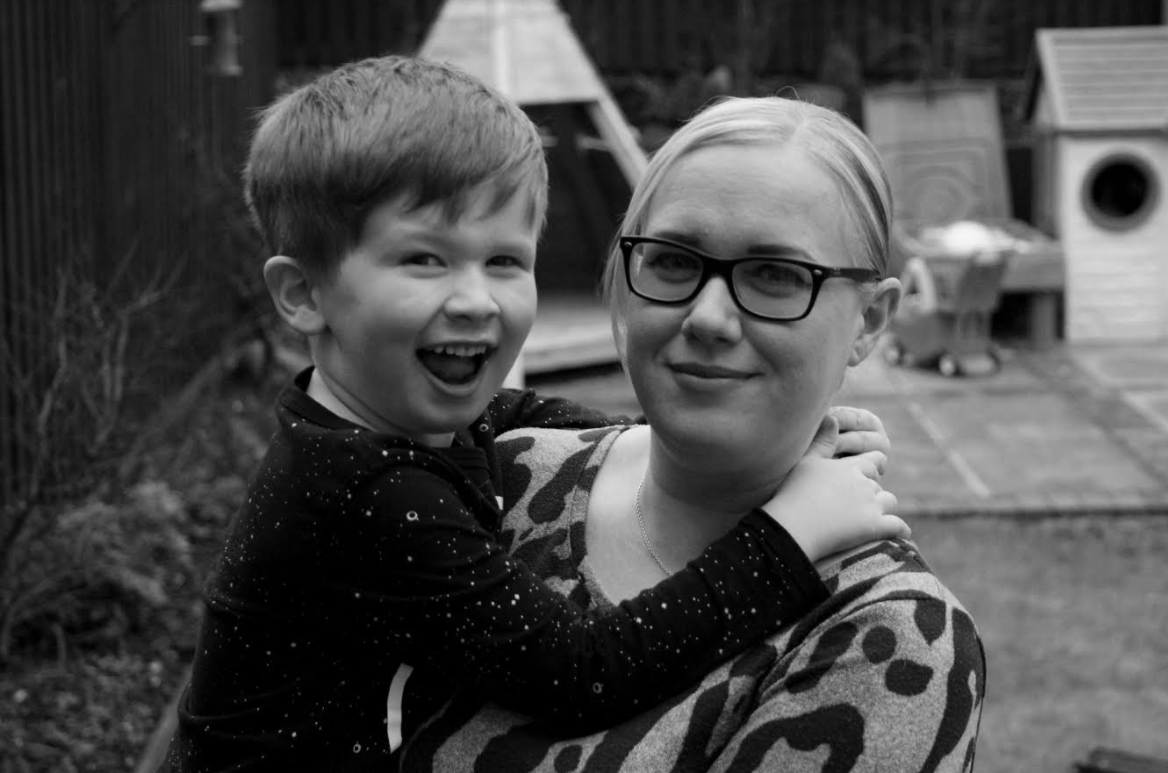 DO

create a festive home environment.
Last year Rutherford learned that staying at home and being festive worked much better than going out to Christmas activities.
"We decided that it is much easier for us as a family to stay at home for Christmas," she said. "It means we can all relax and be comfortable.
"Brody is calmer in our house as it's a familiar environment. He is also safer because we have things in place to ensure his safety, like stair gates on doors/the stairs and the television strapped to the wall.
"We make our own traditions and do what's best for our family. Festive activities might include the iPad or YouTube at times, but if Brody is happy then we are too."
DON'T

forget how overwhelming decorations can be.

It can be hard to avoid Christmas decorations and lights when December comes around.

"Christmas decorations can be visually overwhelming for an autistic child and can also trigger a meltdown because a familiar room will suddenly look different," said Purser.

"When decorating at home, make sure you involve your child in the decorating process and explain the reason behind decorating a room."

This is something Curtis has found helps her daughter Sasha.

"We all decorate the tree together, when Sasha is ready and willing and not before," she explained.

"We always have a Christmas present at the time, as I introduced that to help calm Sasha's excitement one year, and of course then it became part of the routine."
DO

tailor present opening to suit your child.

It can be a good idea to stagger present opening, advised Purser. This lets children with autism experience the joy without getting too overwhelmed.

Some children may not enjoy the element of surprise, so don't be afraid to leave their presents unwrapped – as long as your child is happy.

"We buy Owen what he really likes for Christmas (ice pops, a sleeping bag and bubble wrap to name but a few) not the latest 'must-have' toys," explained Myers.

Purser added: "The National Autistic Society website has a useful list of sensory items that can provide positive sensory feedback for people on the autism spectrum.

"If your child has a special interest, find ways to relate this to Christmas."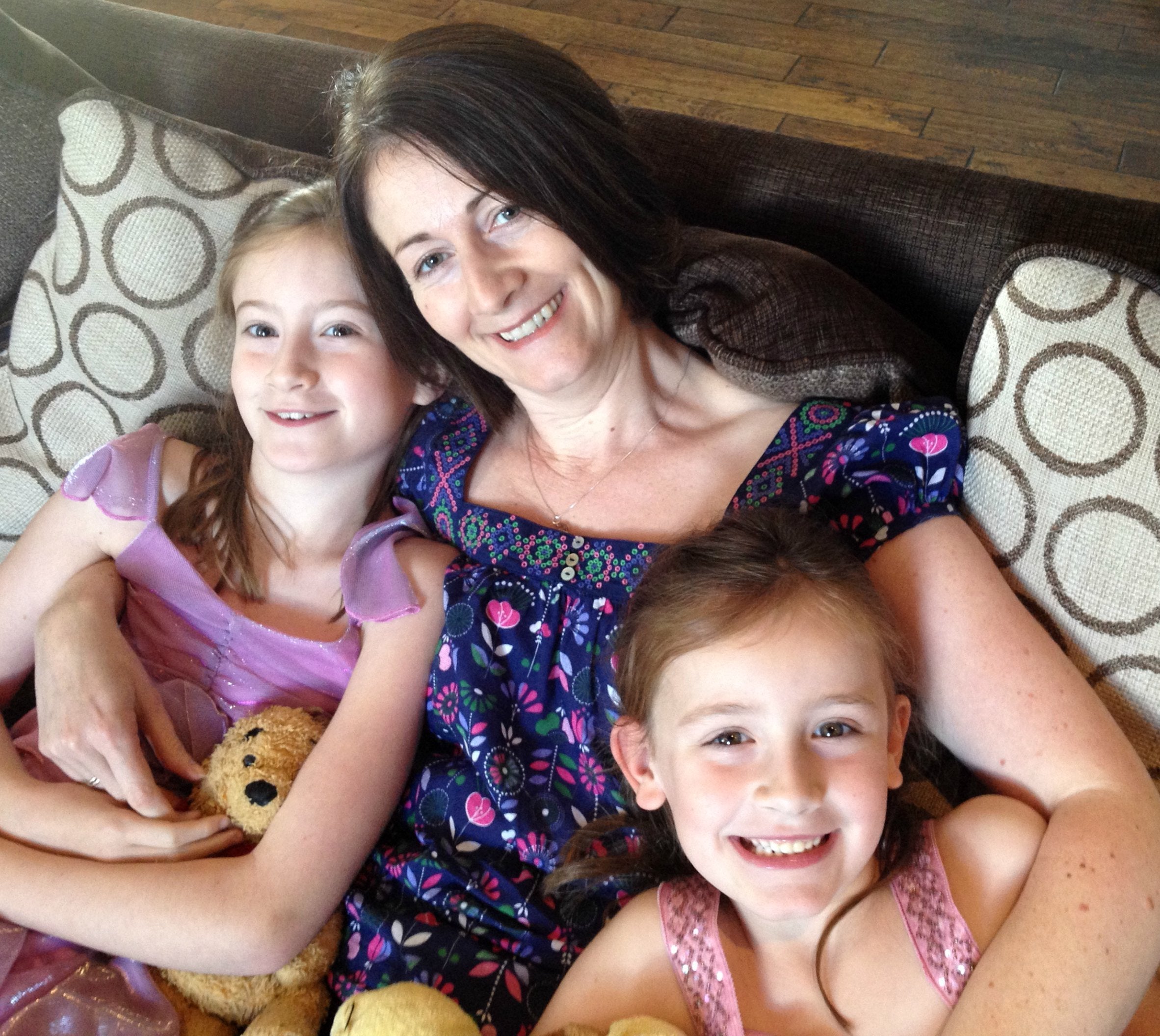 A Go-To Guide For Handling Festive Activities
Some Christmas activities may be unavoidable – so what can parents do to make the situations easier for their children?
1. Christmas Grottos
Grotto visits to see Father Christmas may seem near impossible for some families due to the combination of flashing lights, festive music and people wearing costumes.
Last year, Rutherford contacted a local shopping centre (The Howgate Shopping Centre in Falkirk) about running an "additional support needs" hour with their Santa's grotto for children with disabilities.
"They were keen to do this and it was a big success," she said. "It meant that parents could book and avoid queues. It meant dimmed lights and the music down low. And there were staff who understood our children and families were not "typical". Thankfully they are going to continue to do this."
France said she prepares her daughter prior to attending a grotto by letting her know what to expect as much as possible.
"We'll show her pictures taken on previous years to remind her of what will happen," the mum explained.
"We try to visit the grotto on a school day in term time so that it is quieter and she doesn't have to wait in line with lots of other noisy excited children."
2. Christmas Shopping
France said Christmas shopping is one of the hardest parts of the season for her daughter Emma: "She gets overloaded by all the people, bright lights and loud Christmas music. She also gets upset by how early the shops start selling Christmas stock.
"It sounds like a strange thing for a child to get upset over, but seeing Christmas things in August and September is too much for her to process and it sends her anxiety into overdrive.
"Ear defenders, tinted sunglasses and sensory toys can be lifesavers in busy shops.
"Even giving my daughter a lump of blue-tac or letting her ride in a disabled trolley instead of making her walk round the supermarket at busy times can make a difference."
Myers said she has used many different tactics – through trial and error – to help her son while out and about: "This included using visuals and social stories to prepare him for visiting anywhere, or giving him ear defenders that could help block out the Christmas Carols he may hear in the supermarket."
Or, just avoid it unless totally necessary, as Rutherford added: "We do our food shopping online and most of our Christmas shopping online too. Places are far too busy."
3. Christmas Parties And Gatherings.
If you are attending Christmas parties, Purser advises parents to ask in advance if there is a quiet room you can take your child too should it get too overwhelming.
"If the party is going to have a firework display, encourage enjoying this from indoors or from far away with a pair noise-cancelling headphones," he said.
"You can also plan in advance by creating a countdown calendar and showing videos of firework displays so your child knows what to expect.
"Outside the home, discuss with your child's school teacher the best way for school to hold Christmas activities that won't distress your child."
Myers said it is uncertainty during these situations that can drive anxiety, so the more information she gives her son, the better.
She explained: "For example, if we were going to a Christmas party he would need to know: 1) who else was going to be there, 2) how long we would stay, 3) what activities we would do and 4) places he could go if it all got too much."
But most importantly…
"Do whatever works for your family," said Myers. "Every child is unique and different. Therefore, it follows that every family is unique and different too, doesn't it?
"It's okay to let your family Christmas be unique and different to reflect this.
"Some days will be better than others and that's okay.
"You and your kids are awesome, unique and wonderful, and I hope that your Christmas reflects every inch of the wonderful chaos that living with autism brings!"