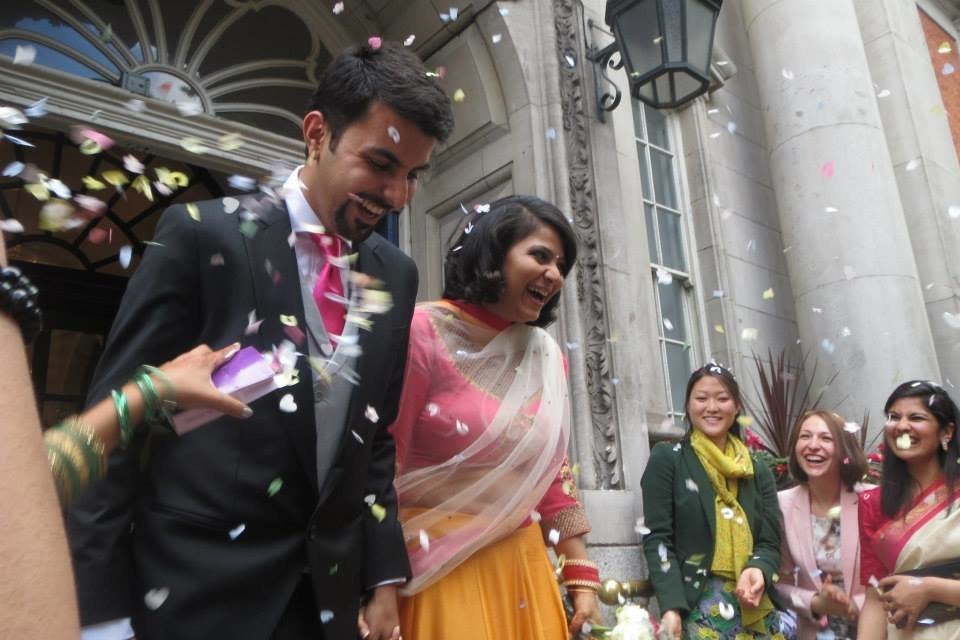 On Monday, I woke to the news that Meghan Markle will marry her prince and join the House of Windsor. American by birth and citizenship, Markle will likely become the Duchess of Sussex and move into Kensington Palace in the new year.
On Tuesday, I woke to a letter from the Home Office, informing me that my wife, my best friend and my partner of seven years, has been denied entry into the UK to live with me as my spouse, bringing to a devastating close a year that has tested our patience, our limits and our love for this country.
It is a year that has seen us forced to live on opposite sides of the world, in different time zones and climates, each of us stealing moments at odd hours to be there on the phone when the other one woke up or went to sleep. A year that has seen us live out of suitcases and boxes, scared to get too comfortable or too settled in a routine in case we don't leave room in our lives for each other. A year that has seen my appendix explode in the middle of a flight, leaving an airline unsure whether to send me home or back to my wife. A year that has seen the first of every month commemorated with the words "this month it will happen".
We have missed birthdays and weddings and been apart from each other for births and deaths in our families. For the season finale of the Bake Off and an entire year of colds and train delays and Mondays that are always made better by a hug at the end of the day.
We have satisfied every one of Theresa May's convoluted requirements and we have spent months sourcing and compiling original documents from three continents to prove it. We have spent thousands of pounds in Home Office application fees and hundreds more to speak to UK Visas & Immigration's helpline who informed us only a fortnight ago that they had misplaced our application. We have waited and we have hoped.
And in some civil service corner office, an Entry Clearance Officer has leafed through our papers. The officer has overlooked or misplaced key documents and declared that we have failed to submit them. They have applied the incorrect sections of the law and declared that we fail to satisfy them, and all this with almost complete impunity. Four different lawyers have confirmed that the Home Office has made a mistake. We must now wait up to a year or more for an appeal to be heard. In the meantime, my wife will be unable to enter the UK to visit me. Today I received the keys for the flat we are supposed to be moving into together.
As a husband, I am broken. But I know that our case is not unique nor is it the worst. I know that the Home Office got things wrong and I hope that the decision may be overturned. 42% of working British people cannot meet the financial requirements that qualify your right to marry a foreign national and maybe never will. For those of us who can, there is no guarantee that you will not be ruined by the Home Office's proprietary blend of indifference and incompetence.
This Christmas, thousands of children will be apart from their parents. Tens of thousands of families will remain in exile, unable to return to the UK because an accident of birth has left one of them unable to claim this soil as their own. Fathers and mothers will continue to watch their children grow up via Skype. Grandparents will never meet their grandchildren. Because Theresa May said so.
I offer my most heartfelt congratulations to the royal couple on their engagement and I wish them luck as they embark on one of life's great adventures. As they raise a toast this Christmas, I only ask that they take a moment to remember those of us whose lives will remain on hold. And I call on Theresa May and her government to remember their commitment to serve the families of this country. The time has come to bring them home.
Satbir Singh is Chief Executive of the Joint Council for the Welfare of Immigrants (JCWI), which has campaigned on this issue since these rules were introduced. This Christmas, JCWI is leading the campaign to reunite families. For more visit www.bringthemhome.org.uk