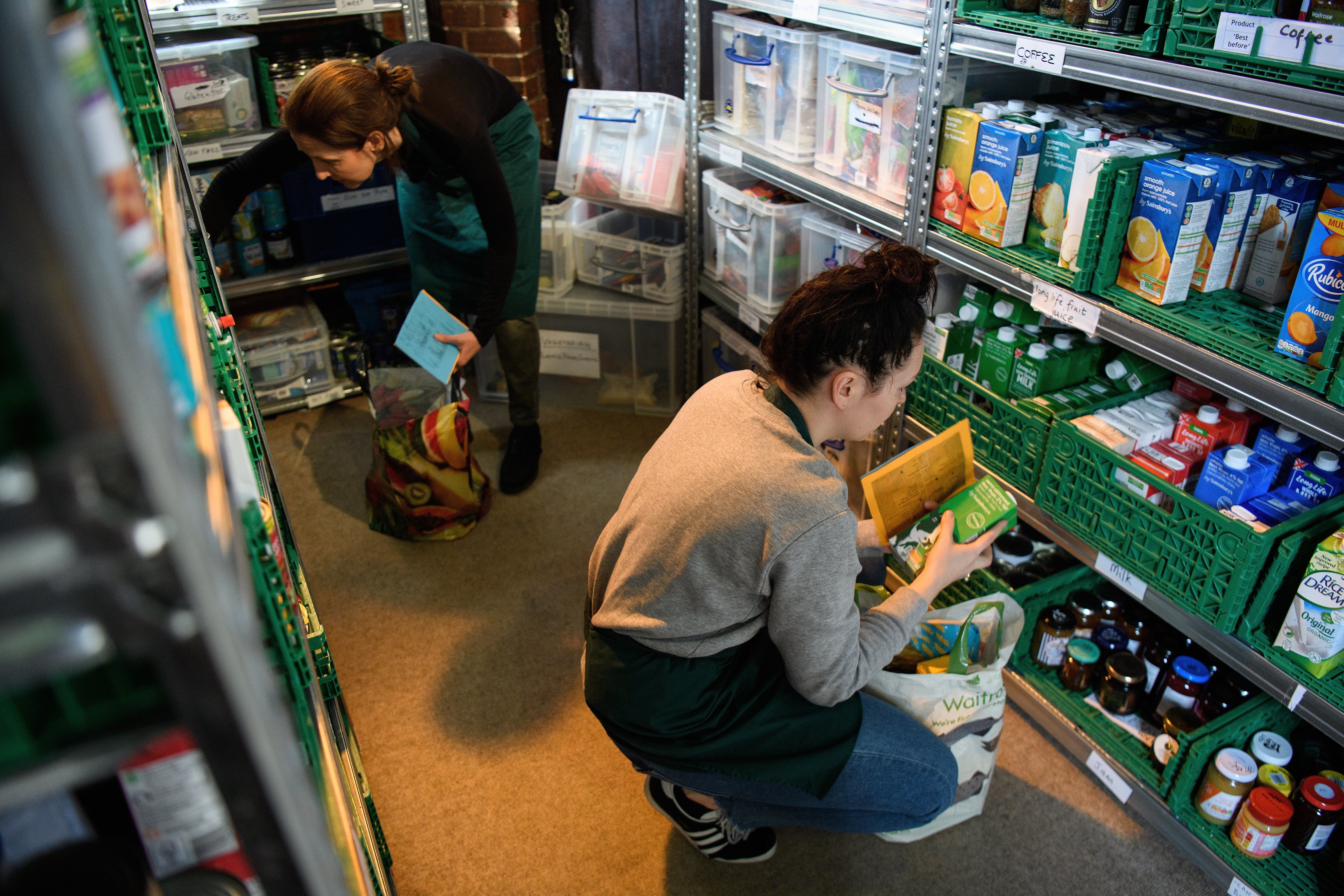 For many of us, the start of December at the end of this week signals the beginning of Christmas. After weeks of complaining that Christmas comes earlier every year, we can finally start preparing for the festivities: hoisting up our Christmas trees, stocking up on seasonal food and decking the halls with boughs of holly.
But in communities across the country, a different kind of Christmas preparation is underway.
New figures published today by The Trussell Trust, the charity that runs a network of over 420 foodbanks across the UK, show that last December there was a 47% increase in the number of three day emergency food supplies given to people compared to the monthly average during 2016-17.
This means December 2016 was the busiest month for Trussell Trust foodbanks on record. Even more worryingly, recent statistics showing a 13% rise in foodbank use during the first six months of this financial year suggest December 2017 will be even busier.
Covering the costs of increasingly cold weather and having children at home during the school holidays make December a difficult time for many people. Pair this with something unavoidable like redundancy, illness or a delayed benefit payment, and you have a recipe for disaster. This is particularly stark, but I remember one mum telling me that as well as food costs, she even worries about how much extra toilet paper she'll need to buy when her three kids are at home during the holidays.
Can you imagine having to worry about how you will afford the absolute basics like toilet roll and food in the lead up to Christmas?
I've been volunteering in foodbanks for several years now. But each year, the stories don't get any easier to take in. A mum referred on Christmas Eve bursting into tears because the volunteers gave her a teddy bear to give to her son when she'd been expecting to have nothing for him. The parents planning to give their kids beans on toast on Christmas Day and go without themselves, who couldn't believe it when they were delivered a Christmas hamper so the family could eat together. The young man dealing with a disability who thought he'd be celebrating Christmas alone, cold and hungry, but instead was able to come to a festive community meal held by his local foodbank.
It breaks my heart.
But it also reminds me that I'm not powerless. I have the ability to help make sure people aren't left hungry this Christmas. We all do. Thousands of people across the UK will be joining me this December, giving food, money or time as volunteers at their local foodbank to make sure help is there for people when it's most needed.
Last December, support across the country meant foodbanks were able to help thousands of people who would otherwise have faced going hungry at Christmas. This year foodbanks will be building on that work. Many are distributing presents generously donated by the public, to ensure children have something to open under the tree, whilst others are offering Christmas food boxes with festive food or running holiday clubs and community meals to make sure people have a hot meal and company over the Christmas break.
So as we approach what could be The Trussell Trust foodbank network's busiest December yet, why not join me in a different kind of Christmas preparation? You don't have to put pause on hunting down that perfectly proportioned Christmas tree – just have a think about what you could do as well. It's really easy to get involved, here are three simple suggestions:
The Trussell Trust has just launched its Christmas campaign to help raise funds to support its national network of foodbanks: you can find out more here.
You can find out how to help your local foodbank by searching for their website and clicking on the links to "Give help"/"Donate food".
This weekend foodbanks will be collecting in Tesco stores across the country as part of the nationwide Food Collection – so you can be making a difference whilst doing your weekend shop.
By joining us in our preparations this December, you'll not only be helping make sure emergency food is available; you'll be helping bring hope to someone whose Christmas would otherwise have looked very difficult indeed.