Japanese railways are famously efficient but a rare slip-up meant one train left a station 20 seconds early – prompting the publication of a heartfelt apology from the crew.
Though there were no customer complaints about the matter, the scandalous incident was disclosed on the Japanese Tsukuba Express website, along with assurances staff had been taught "basic actions to prevent recurrence."
Meanwhile in Britain, commuters have been left nonplussed by the news, with Martin Kelly remarking that it had apparently occurred in an "alternate universe."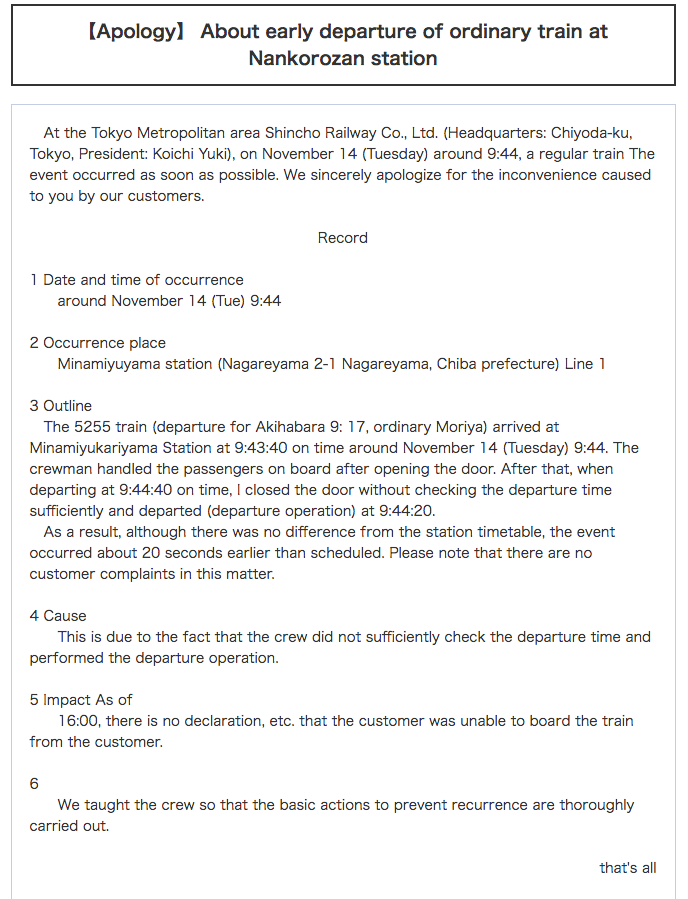 "Public outcry in Japan because a train departed 20 seconds early. Imagine them having to put up with Southern Rail! Or any UK rail company for that matter!" tweeted Stuart Alker.
Alastair Stewart echoed the sentiment – tweeting directly at Southern Rail: "Apology after Japanese train departs 20 seconds early. Read; weep; read; laugh."
Peter Grafton added: "Train is 20 seconds early leaving in Japan: 'We are very sorry for our error.' Train is two hours late in the UK: 'At least it's not cancelled I guess…"
Bilko sadly said: "I've been to Japan a fair few times and the day our trains in the UK run like they do in Japan will be a day to celebrate – more chance over here of a pig flying past your window."