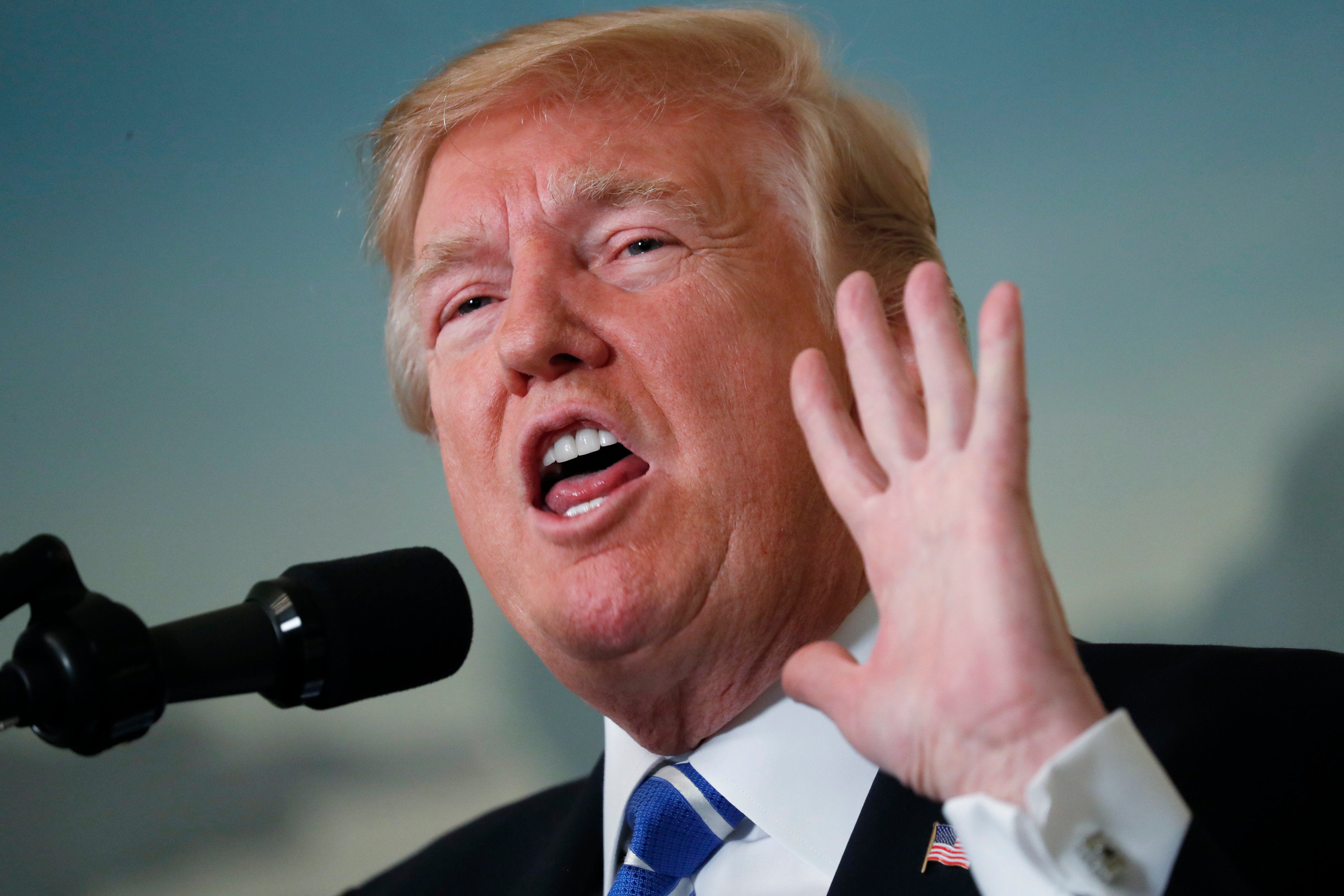 Donald Trump has used Twitter to attack a US senator accused of sexually assaulting a radio presenter, reigniting controversy around allegations made against the president in the run up to his election.
Radio anchor and model Leeann Tweeden claimed yesterday that Democrat Al Franken – who was a comedian before entering politics – forced a kiss on her when they were preparing to perform for US troops in the Middle East in 2006.
A photo from the same tour appearing to show Franken smiling for the camera while he gropes a sleeping Tweeden's breasts has also emerged.
Tweeden told LA radio station KABC: "I felt violated all over again. Embarrassed. Belittled. Humiliated.
"How dare anyone grab my breasts like this and think it's funny?"
Franken has since apologised to the radio host and "all who've considered me an ally & supporter & champion of women".
Last night, President Trump weighed into the controversy via Twitter, calling the snap "really bad".
"The Al Frankenstien [sic] picture is really bad, speaks a thousand words. Where do his hands go in pictures 2, 3, 4, 5 & 6 while she sleeps?…" he wrote.
"And to think that just last week he was lecturing anyone who would listen about sexual harassment and respect for women. Lesley Stahl tape?"
Many hit back at the Republican leader following the post, accusing him of hypocrisy.
During his presidential campaign, a number of women accused Trump of sexual assault.
A now-infamous 2005 Hollywood video also emerged of the billionaire bragging about using his fame to try and sleep with beautiful women, saying he feels able to "grab them by the pussy".
The president's response to the Franken allegations – who he referred to as "Frankenstien" in his tweet – also saw Trump come under fire for his silence on Republican senator Roy Moore.
Moore, a member of Trump's own party, was last week accused of initiating sexual contact with a number of teenage girls in the past.
The 70-year-old has denied the claims, saying he is the victim of a political witch-hunt.