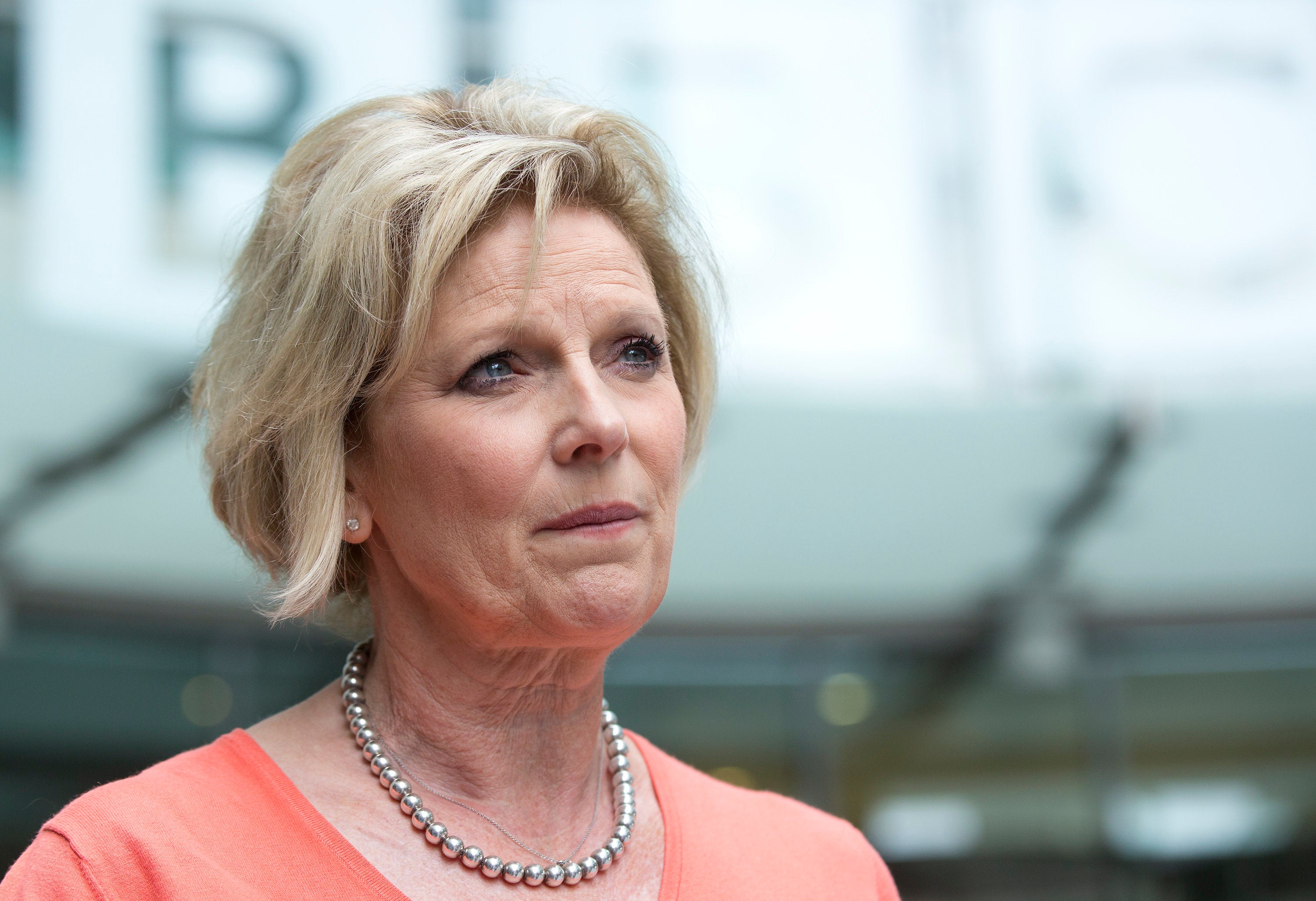 A Tory MP named among 15 rebels in the Daily Telegraph's controversial 'Brexit mutineers' front page story says she has received threats.
Anna Soubry raised a point of order in the Commons on Wednesday, in which she revealed her office had been forced to report five offensive and threatening posts made to her on Twitter to the police following the article's publication on Tuesday evening.
Soubry is among several MPs – including father of the house Ken Clarke, former minister Nicky Morgan, ex-Attorney General Dominic Grieve and select committee chairs Tom Tugendhat and Sarah Wollaston – outed by the paper as preparing to vote against a government amendment to the EU Withdrawal Bill which would see the UK's Brexit date enshrined in law.
Less than two hours earlier, at Prime Minister's Questions, Theresa May sought to distance herself from the article.
Conservative MP Michael Tomlinson asked his party leader if she agreed with him that "it's part of our job to scrutinise, to debate considered amendments…importantly that we come together and deliver Brexit for our country and the British people."
Avoiding referring directly to the article, the PM replied: "There is of course a lively debate going on in this place and that is right and proper and that's important and there are strong views held on different sides of the argument, on both sides of this House.
"What we are doing as a government is listening to the contributions being made, we are listening carefully to those who wish to improve the bill and I hope we can all come together to deliver on the decision that the country took that we should leave the European Union."
The story was dismissed on Tuesday as "a blatant piece of bullying" by Anna Soubry, one of the MPs named in it, who said her office had been forced to report five threatening tweets made to her in the wake of its publication.
Ex-shadow cabinet minister Chuka Umuna branded it "an ideological witch-hunt to bully Tory MPs to go against their instincts to do what they think best for our country".
MPs will vote on the government's amendment later in the bill's Committee stage.