As the world waits to see whether the military coup in Harare marks the downfall of Zimbabwean President Robert Mugabe, attention has turned to his wife and First Lady, Grace.
Neither of the Mugabes have been seen since the country's military seized control in the early hours of Wednesday.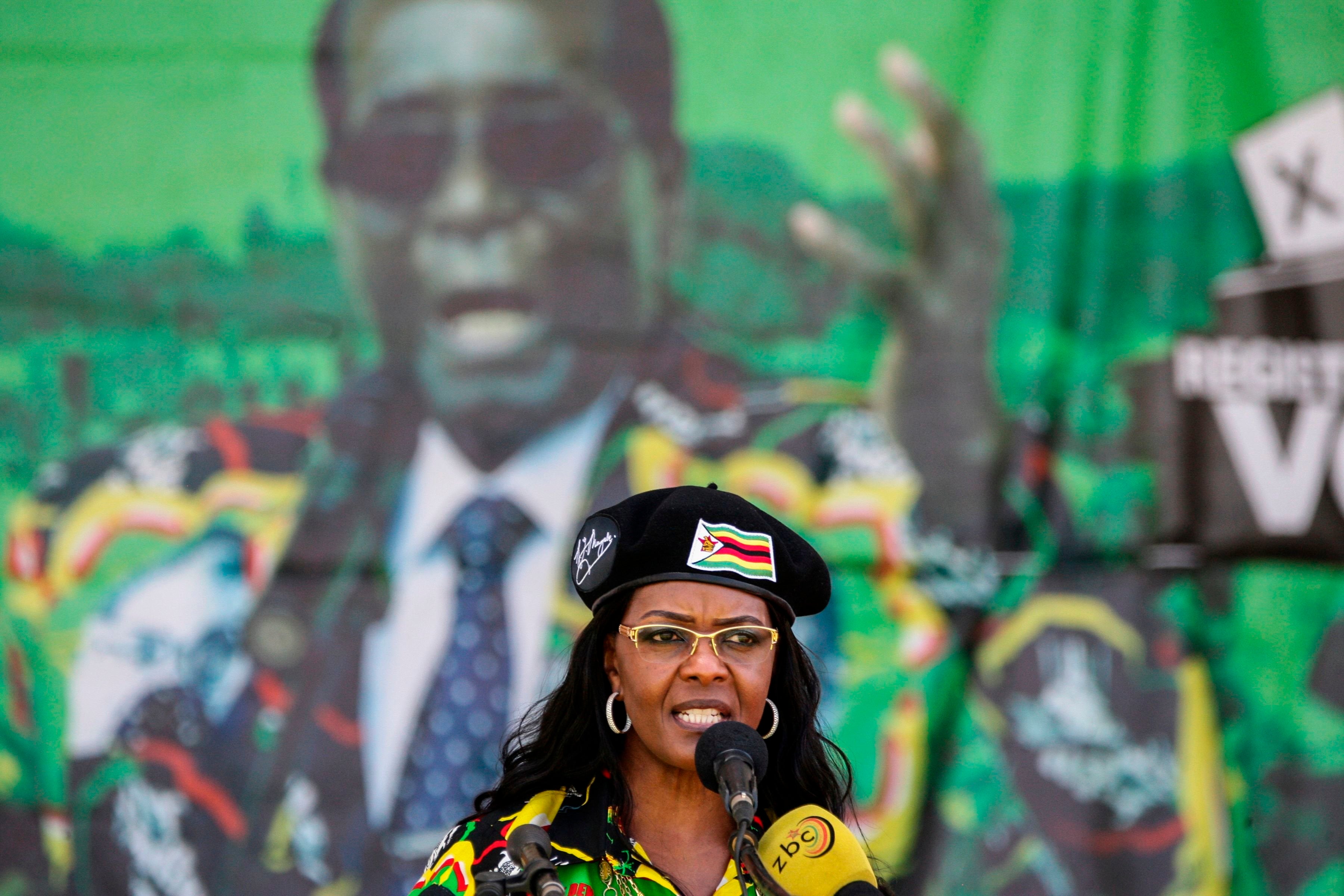 Until then, Grace, 52, had been seen as contender for her 93-year-old husband's mantle.
Humble Beginnings
Born Grace Ntombizodwa in South Africa in 1965, she had taken a job in a typing pool in the state office when she began an affair with the President, who is four decades her senior.
Robert's first wife Sally was terminally ill with cancer at the time, but he was not deterred, explaining in a rare interview: "It was necessary for me to look for someone else and, even as Sally was still going through her last few days, although it might have appeared to some as cruel, I decided to make love to Grace." Sally died in 1992.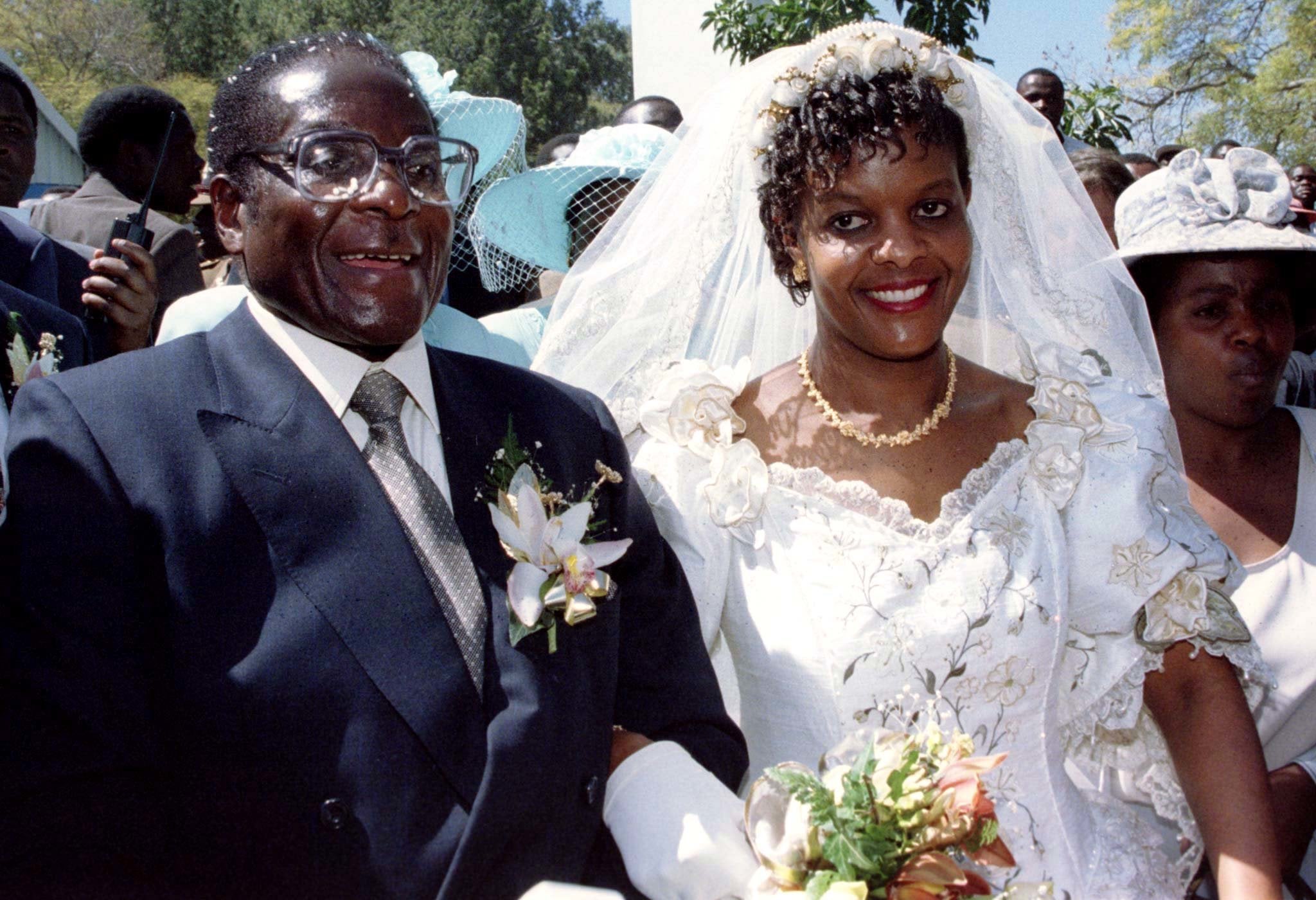 Grace, a divorcee with one son, tied the knot with the president in 1996 in a lavish wedding attended by 40,000 people, including Nelson Mandela. The couple have two sons and a daughter.
Meteoric Rise
She was named head of the Zimbabwe African National Union- Patriotic Front (Zanu-PF) women's league in 2014 and after the purge a week ago of Vice-President Emmerson Mnangagwa, became the front-runner to succeed her husband.
It is the First Lady's G40 Political Faction which was the target of the overnight coup by the Zimbabwean military.
The whereabouts of key figures in the party – including Jonathan Moyo and Ignatius Chombo are unknown, although sources in Harare have said some are in detention.
Allegations of violence
In September Grace was accused of assaulting South African model Gabriella Engels with an electric cable in a Johannesburg hotel suite.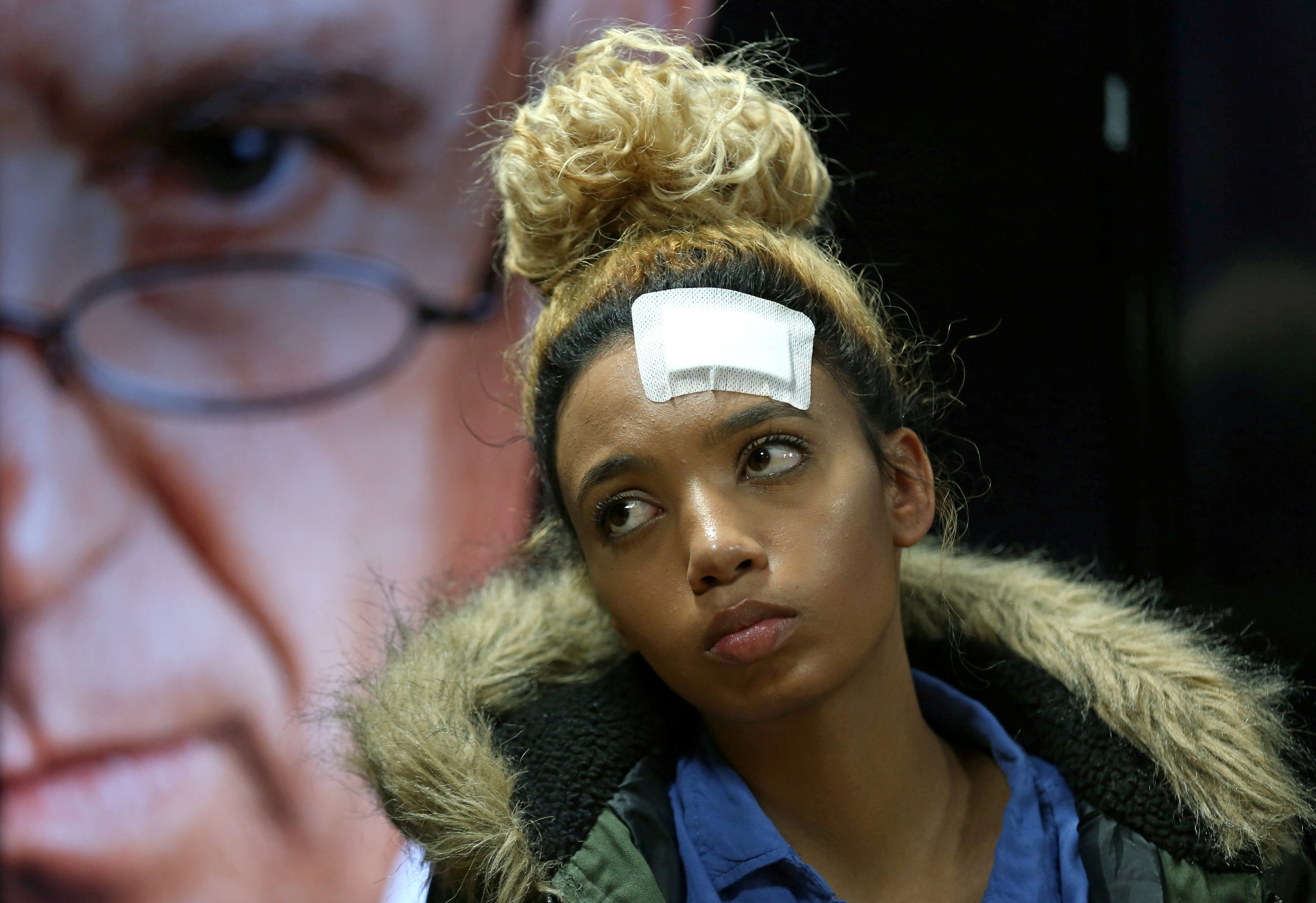 The First Lady responded to the allegations by countering an "intoxicated and unhinged" Engels had attacked her with a knife.
South Africa granted Grace diplomatic immunity, allowing her to evade immediate prosecution for assault, a move some argued was a misuse of such laws given she was not in the country on official business.
She is alleged to have run into trouble with the law on several other occasions.
Aka 'Gucci Grace' or 'DisGrace'
Critics accuse "Gucci Grace" of lavish spending while the country grapples with poverty.
The First Lady reportedly spent £75,000 during a spree in Paris in 2003 and is known to own a multimillion pound property portfolio, as a well as a fleet of luxury cars.
Earlier this year Grace went to court in an attempt to seize the assets of a Lebanese businessman who allegedly failed to deliver her a diamond ring worth more than $1.35m. She said in court papers that in 2015 she had paid in advance for the delivery of an "at least 100 carat" diamond ring for her wedding anniversary, but was instead offered an inferior item worth $30,000
The Mugabe children are also known to enjoy expensive tastes.