Nazanin Zaghari-Ratcliffe's husband has revealed he confronted Boris Johnson with the "traumatising" impact being imprisoned in Iran is having on her, after the foreign secretary's error led to the threat her prison sentence could be extended.
Richard Ratcliffe met Johnson on Wednesday for the first time, 19 months after his wife was jailed, and a week after Johnson's false claim she was there to train journalists.
Zaghari-Ratcliffe, 38, is being held in one of Iran's most brutal prisons on charges of spying and spreading propaganda, despite only being in the country on holiday with her daughter Gabriella to visit her parents.
Johnson had to apologise for his error in the House of Commons on Monday, after he rang Ratcliffe to assure him that his wife's health was his priority, amid fears her custody was hurting her health.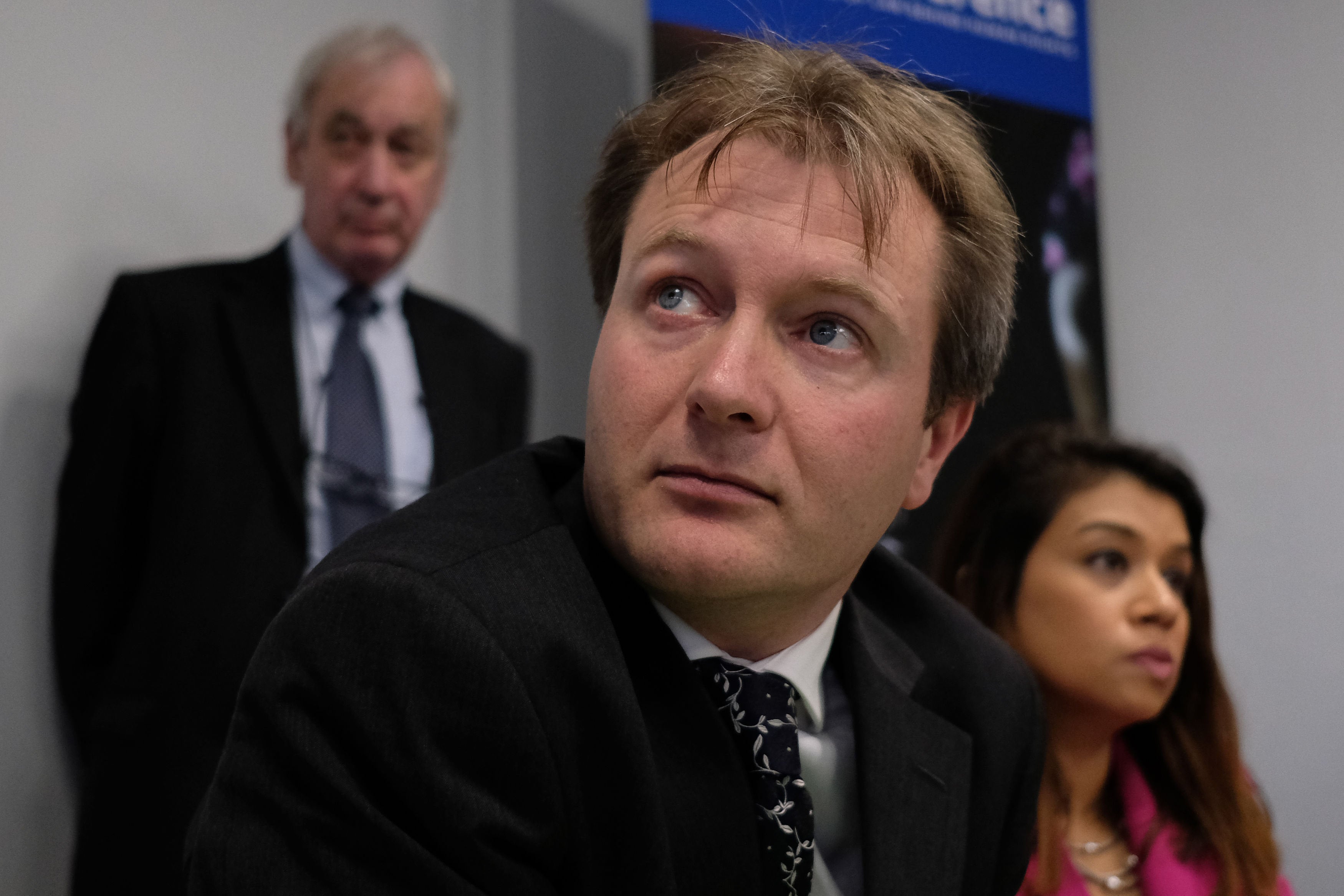 Ratcliffe said Gabriella, who was 22 months old at the time of his wife's arrest, is now stuck in Iran and is increasingly cut off from her parents. She no longer speaks English and so cannot communicate verbally with her father over Skype.
Speaking at a press conference after the meeting, Ratcliffe said he put a question to Johnson from his wife, who asked him to consider "what it feels like to see television calling you a spy".
Johnson reiterated that he accepted the "urgency" of the situation and that the issue had "moved the nation", but Ratcliffe added the Foreign Secretary did not repeat his apology.
Ratcliffe said he had pressed Johnson on whether he could travel to Iran with the Foreign Secretary before the end of the year, and therefore see his wife for the first time since she went there.
Although no trip has been agreed, Johnson said that the British Ambassador in Iran had urged access for Ratcliffe to see his wife if a visit goes ahead.
Johnson said his overriding principle in handling this case was to "secure a permanent family reunion, not a temporary one".
He was less forthcoming on the question of whether Zaghari-Ratcliffe could be granted diplomatic protection.
Ratcliffe said Johnson had "expressed reservations" about diplomatic protection for his wife, and whether it would "have a positive impact on the case", but they agreed to explore it further with their respective lawyers.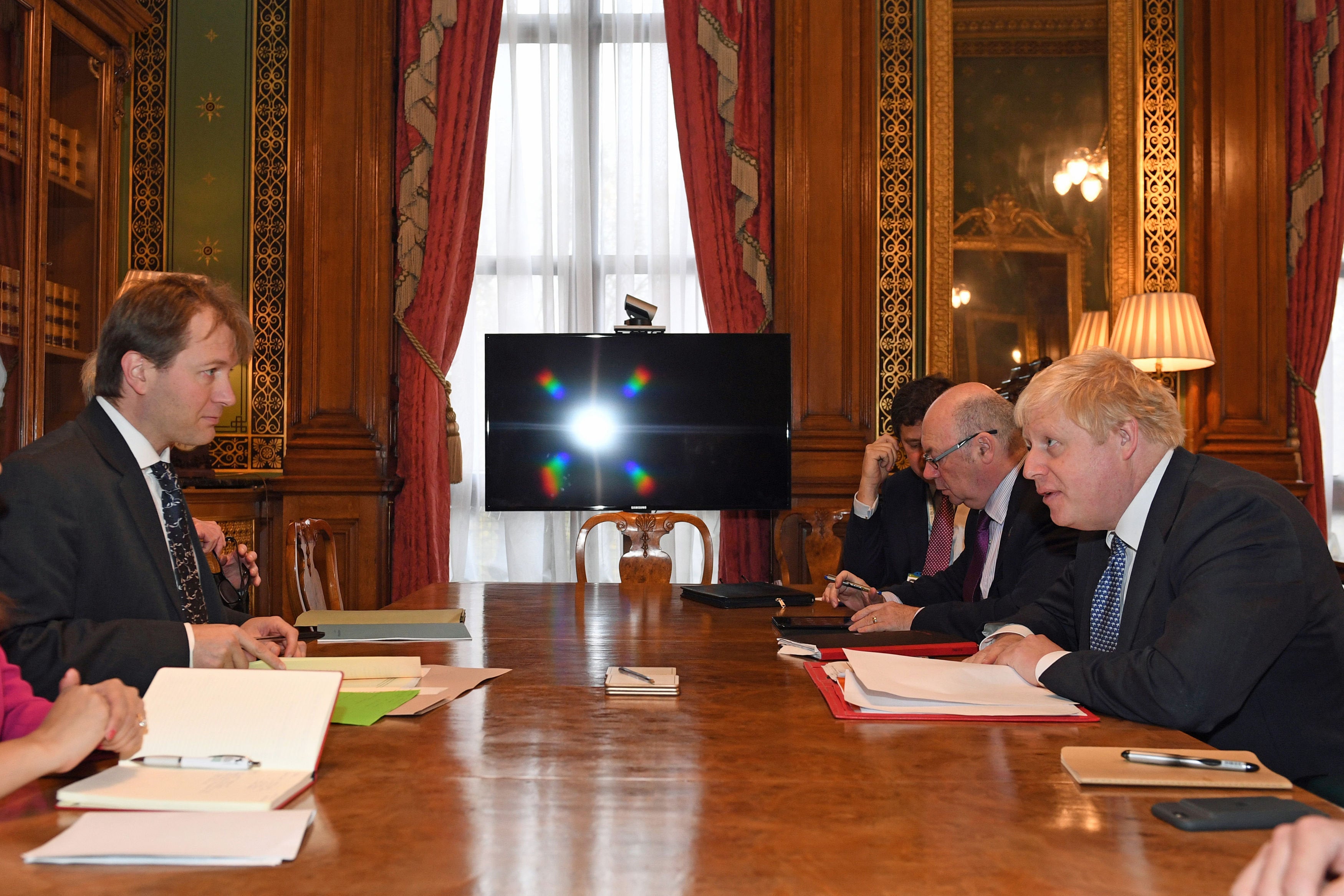 On his wife's health, Ratcliffe said: "In the last three months I've been very concerned, in the last two weeks I've been exponentially concerned… I absolutely believe her when she says she's on the edge of a nervous breakdown."
When HuffPost UK asked whether Johnson had committed to a firm deadline to respond by, Ratcliffe's MP Tulip Siddiq told the press conference there were no firm deadlines but she would chase him in 10 working days if there were no updates.
She said it would be a "wasted trip" if Ratcliffe went but could not meet face to face with his wife in the prison, something that British officials have been denied when they previously visited.
Siddiq confronted Johnson over an article in today's Sun claiming Iran has made a list of demands in exchange for Zaghari-Ratcliffe's release.
She asked three times which unnamed minister had spoken to the paper but Johnson said only it was not someone from his department.
Ratcliffe last week made an emotional appeal for help from ministers in a HuffPost UK vlog.