It may be a small, but there's a reason why Dublin has such a big reputation. From cobbled streets to traditional pubs and more literary greats than you can shake a stick at, history and culture simply pervade this city. Dublin offers visitors the best of both worlds; a famously compact capital, you can be out in the emerald hills in less than half an hour. Sip whiskey, listen to Celtic music, explore pretty villages, drink Guinness, and enjoy fresh food grown in Ireland's startlingly green grass. Here are four great reasons to visit Dublin.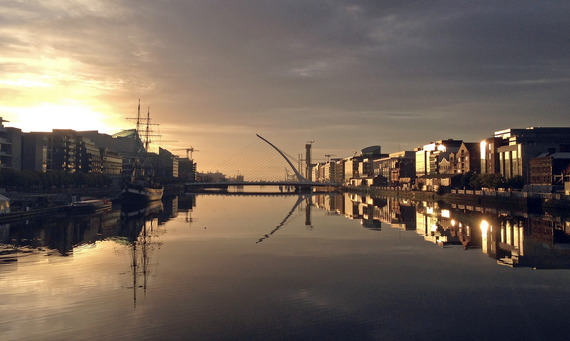 Dublin. Image by Andrea Schaffer.Catch a show
Fans of the theatre will be in their element here, because Ireland has a surplus of literary and musical culture. Dublin has many excellent theatres where you can catch a show, from Abbey to Gate to Gaiety. Abbey is Ireland's national theatre; founded by WB Yeats in 1904, this year it appointed new directors who are merging traditional and contemporary elements to guarantee audiences a world-class show.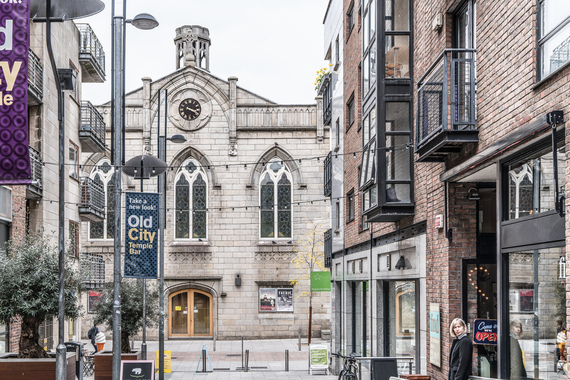 Smock Alley Theatre. Image by infomatique.
Alternatively, there's the Smock Alley Theatre.The only Theatre Royal to be built outside London, Smock Alley has been producing top quality shows since 1622, and today boasts a varied range of events – anything from opera to murder mysteries to Shakespeare. Gaiety Theatre is where to head if you fancy a more entertaining show: from West End hits to musicals and Christmas pantos, this is fun for all the family. From classic favourites to modern masterpieces, there's a show for everyone in Dublin.
Pamper yourself at Powerscourt
Just a half hour drive from Dublin, Powerscourt Resort & Spa is set in some of County Wicklow's most beautiful countryside. Located in a rolling wooded valley and looking out onto the iconic Sugar Loaf Mountain, Powerscourt is easily the best place for pampering in Ireland. This huge two-floor spa boasts world-class facilities and an extensive range of indulgent treatments: it's the perfect place to come to recalibrate after hiking this lovely area.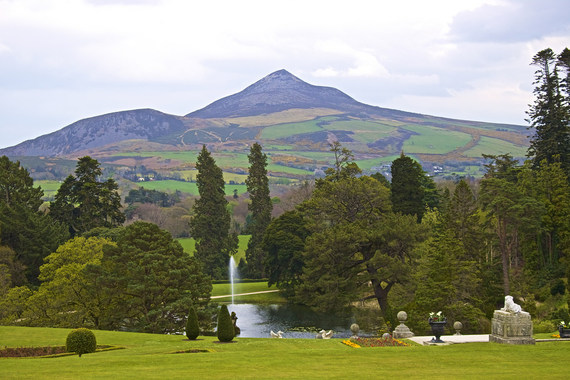 Powerscourt Estate. Image by Tristan Reville.
Go for a swim in the 20-metre heated pool, which is lit with Swarovski Crystals, then head into the thermal suite for a steam. There are 20 treatment rooms where you can enjoy some meaningful rest and relaxation in the pristine stone, slate and wood surroundings. If you feel like a workout, the state-of-the-art gym offers a large range of CV and resistance equipment by Technogym.
Drink at McGill's
Ireland is famous across the world for its traditional pubs, and if you're looking to make like local, McGill's pub is the best place to enjoy the craic. Built and designed by The Irish Pub Company, and with a friendly, laidback ambiance that breeds a culture of conversation, McGill's is about as authentic as it gets.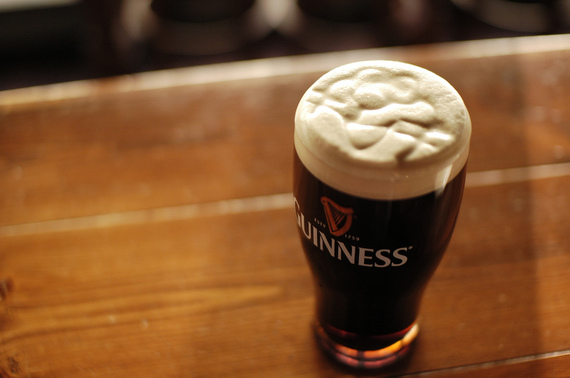 Image by [Hal]
Sip a pint of Guinness while enjoying excellent live music, and take some time to admire the interesting trinkets and memorabilia that adorn the walls and bar. Popular with locals, McGill's is frequented enough by tourists that the staff are well-versed in catering to visitors' fancies; if you've always wanted to pull a pint of Guinness, this is the place to do it.
Eat at The Garden Room
Dublin's newly opened restaurant, The Garden Room, is fast becoming a stellar addition to the Irish fine dining scene. Though the decor is smart and the enormous windows look out onto formal gardens complete with fountains, statues and landscaped greenery, the restaurant itself is decidedly less formal, with a light and relaxed atmosphere.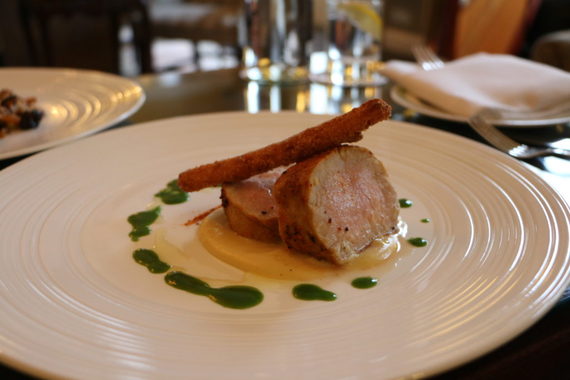 Chef Ed Cooney has created a mouthwatering menu that brings together whimsical combinations of flavours and seasonal, fresh produce: signature dishes include grilled black sole with creamed garlic spinach and lemon beurre noisette; wild halibut fillet with Dublin Bay prawns, broad beans, barley and kale; Irish chicken breast with French onion soup and a gruyère pate croûte; and homemade pappardelle with rabbit confit, pistachio and black olive jus.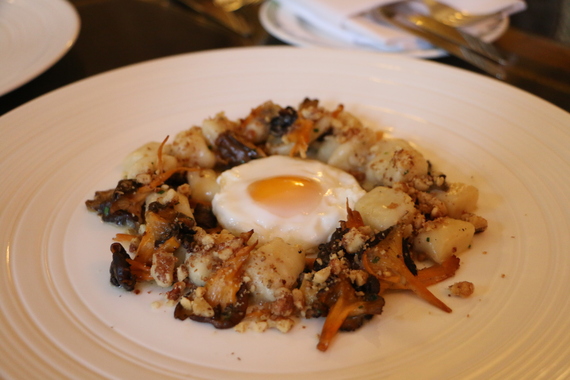 Vegetarians won't go hungry, either: meat-free dishes include smoked cauliflower and truffle with Glenilen creme fraiche, delicious salads with avocado, duck egg, baby spinach, aduki beans, spring onion, red chilli and wild rocket, and a startlingly good gnocchi dish with mushrooms and a poached egg. Try to leave room for one of the beautiful desserts: best of all is the heavenly chocolate tart with a scoop of homemade ice cream.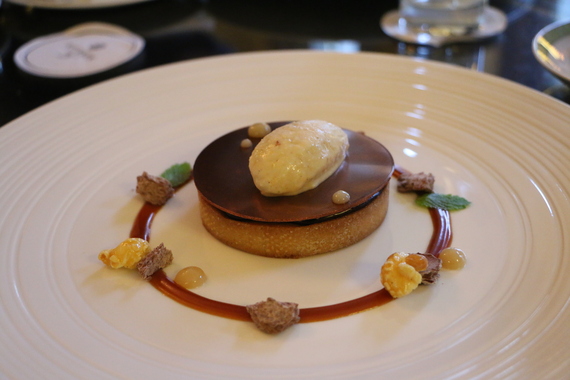 Selene Nelson is a U.K.-based journalist who is travelling the world and reporting on her experiences in each country she visits.
This article originally appeared on A Luxury Travel Blog.
All uncredited images by Selene Nelson.