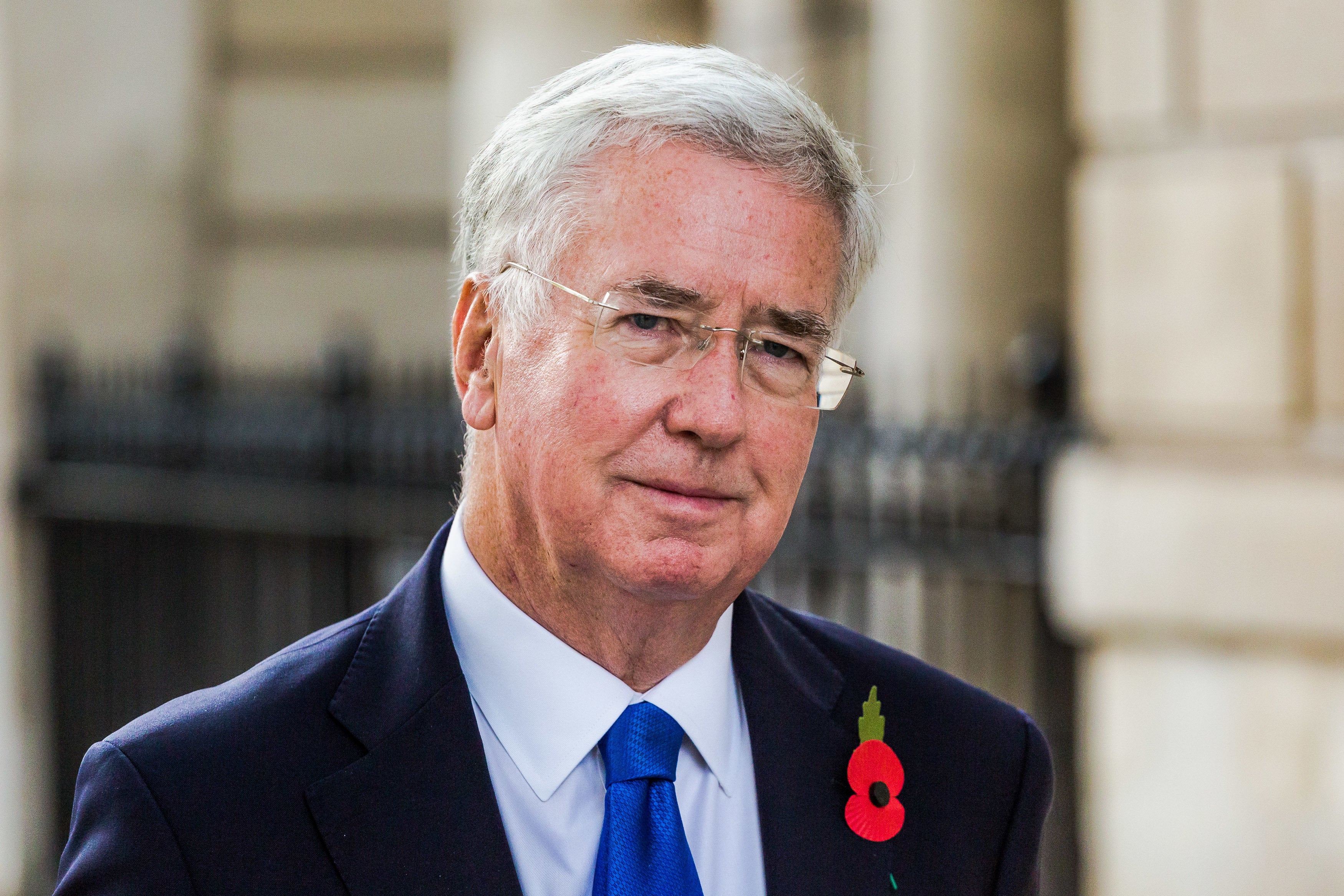 Having served under four different Tory Prime Ministers, Sir Michael Fallon was seen as the ultimate 'safe pair of hands' by many in his party.
That phrase sounds bitterly ironic now after a shock Cabinet resignation sparked by his own expectation of further allegations of inappropriate touching of women.
Only last month, as Theresa May was rocked by her disastrous Tory conference speech and backbench plots against her, Fallon was touted as a possible replacement PM.
The 65-year-old veteran MP for Sevenoaks, whose penchant for drinking copious amounts of alcohol is well known to colleagues, decided to resign because he feared further revelations about possible misconduct with female journalists.
Former Lobby correspondent Julia Hartley-Brewer admitted Fallon had touched her on the knee several times at a dinner in 2002, but defended the conduct of her "friend" as mere flirtation.
But it is understood that he concluded in recent days that while he could politically survive one such incident, he could not credibly survive any others.
He felt that a senior army officer who behaved in a similar way to a female colleague could not avoid disciplinary action, and he too should be held to those exacting standards.
The first hint of his shock departure came when a BBC camera crew was summoned to the Ministry of Defence soon after 4pm, under conditions of strict secrecy.
They waited for more than an hour, without knowing what the announcement was, until Fallon confirmed his resignation in a clip designed to be played on the night's news.
It is understood that he volunteered his resignation to the PM at a private meeting in Downing Street.
Fallon was first appointed as a junior education minister under Thatcher in 1990, then served under Major before losing his Darlington seat in 1992, at the time a shattering blow. He returned to Parliament in 1997 for the much safer seat of Sevenoaks and worked his way back up the party hierarchy.
A keen chess player and Thatcherite, he was noted among colleagues for his methodical approach to politics and long-term strategising.
In the long Tory Opposition years under Tony Blair and Gordon Brown's governments, he opted for a lucrative part-time City career while serving as a backbencher on the Treasury Select Committee.
Privately often scathing about 'modernisers' like David Cameron and George Osborne, he nevertheless was the supreme loyalist (he later backed their Remain campaign in the EU referendum, despite his strong Eurosceptic roots).
But a key moment came in 2010 when he failed to win the coveted chairmanship of the Treasury Committee, beaten to it by fellow Tory Andrew Tyrie. Friends said he was left distraught by the defeat, but after months on the outside was chosen by Cameron as his Deputy Party chairman.
An effective TV performer, he was then finally invited into the Government as a business minister in 2012. He was deemed so invaluable that when his next promotion to the role of Energy Minister came, he kept his previous post.
At the time Fallon was renowned for the way he would beetle up and down Whitehall between his two offices. "Sometimes I literally had to run between the two. I used to have meetings with an official as I walked, because there wasn't time," he told me.
Promotion to Defence Secretary – and the Cabinet and later a knighthood – came in 2014. He described the role as his "dream job" and swiftly impressed a military top brass weary of Philip Hammond's accountant-in-chief approach.
Yet as another predecessor at the MoD discovered, the potential for blackmail by enemy states made the post extra sensitive. The Conservative Party's John Profumo was forced to quit in the 1960s after his sexual relationship with 'showgirl' Christine Keeler.
Government sources insist that Fallon was not facing or expecting any allegation of sexual assault or criminal activity.
But his fondness for glasses of fine red wine meant he simply couldn't be sure he hadn't made women uncomfortable – the new test set by Commons leader Andrea Leadsom this week.
One more irony of his downfall is that Britain may, just may, get its first ever female Defence Secretary.