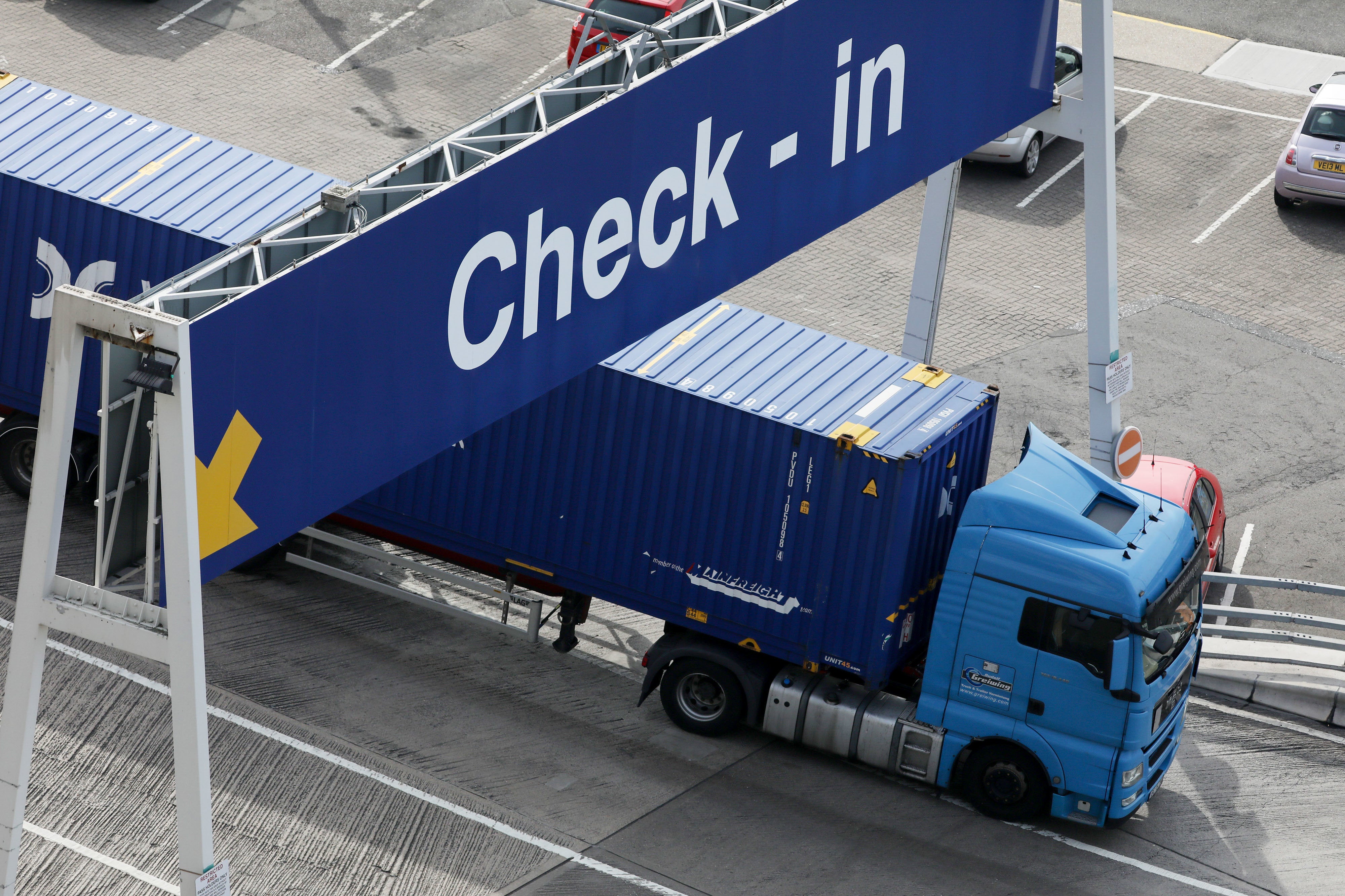 An extra 5,000 customs staff will have to be hired to cope with Brexit, the Government has admitted.
The Cabinet agreed on Tuesday that the raft of new employees will be needed as part of Whitehall's £500m preparations for quitting the EU – including the possibility of a 'no deal' outcome with Brussels on trade.
Brexit Secretary David Davis led a special discussion on the issue at the Cabinet, which also heard that 3,000 staff had already been hired so far to implement the exit from the European Union.
Some 300 lawyers have been taken on by the Government to ensure "maximum 'Day One' readiness for Brexit", the Prime Minister's official spokesman revealed.
But it is customs and trade where the UK could feel the biggest crunch if it leaves the EU without an agreement with Brussels on tariffs and movement of goods.
The Cabinet heard that HM Revenue and Customs will hire between 3,000 and 5,000 new staff next year to make sure it was "ready for all scenarios", the PM's spokesman said.
HMRC boss John Thompson warned MPs last week that he would need significantly more staff if Britain was to cope properly with a collapse in negotiations with Brussels over trade deals.
Davis told colleagues that his Brexit department's preparatory work has seen "a significant acceleration" in recent months, preparing detailed "delivery plans" for 300 different programmes across government.
Tens of thousands of Whitehall staff – including in HMRC – have been laid off by the Tories since 2010 as part of their austerity drive to balance the books.
The appointment of up to 8,000 new employees, including the 3,000 hired in the past year, sparked swift reaction on Twitter.
The PM's spokesman said: "Nearly 3,000 new posts have now been created in support of EU Exit across Government – including in specialist functions. For example, 300 additional lawyers have been recruited to the Government Legal Department in the last year.
"The Government expects the number of posts to continue to grow next year as we move into the next phase of delivery. HMRC have confirmed that they will recruit an additional 3–5,000 additional staff next year.
"The Chancellor and Chief Secretary to the Treasury then provided an update on the more than half a billion pounds that HMT has already committed for Brexit preparations, with over £250m additional funding in 2017/18."
No.10 confirmed that the additional funding agreed includes preparations for implementing changes at the border, preparing for future new trade agreements and converting existing EU law into domestic law on Exit.
Chancellor Philip Hammond has warned against needless spending on a 'no deal' outcome, believing it would be a waste of taxpayers' money to make expensive preparations that may not be needed if a trade deal is agreed.
But Brexiteers in the Cabinet believe preparations are needed early to strengthen the Government's negotiating hand with Brussels to prove it is serious about walking away if a "bad deal" is offered.
As part what No.10 called "the intensification of our domestic preparations", a new EU Exit and Trade Cabinet sub-Committee has been created.
Chaired by Damian Green, it will focus on "Domestic Preparedness, Legislation, and Devolution".
An existing EU Exit and Trade (Negotiations) sub-Committee will be changed to handle negotiations with Brussels on a future trade deal.