Breastfeeding your newborn for two months can reduce your baby's risk of Sudden Infant Death Syndrome (SIDS) by almost half, a study has found.
Researchers at the University of Virginia Health System analysed eight international studies that examined 2,259 cases of SIDS and 6,894 control babies.
They found that breastfeeding for at least two months was associated with a significantly lower risk, but breastfeeding for less than two months did not offer such a benefit.
"The longer babies are breastfed, the greater the protection," said researcher Fern Hauck, MD, of the UVA School of Medicine.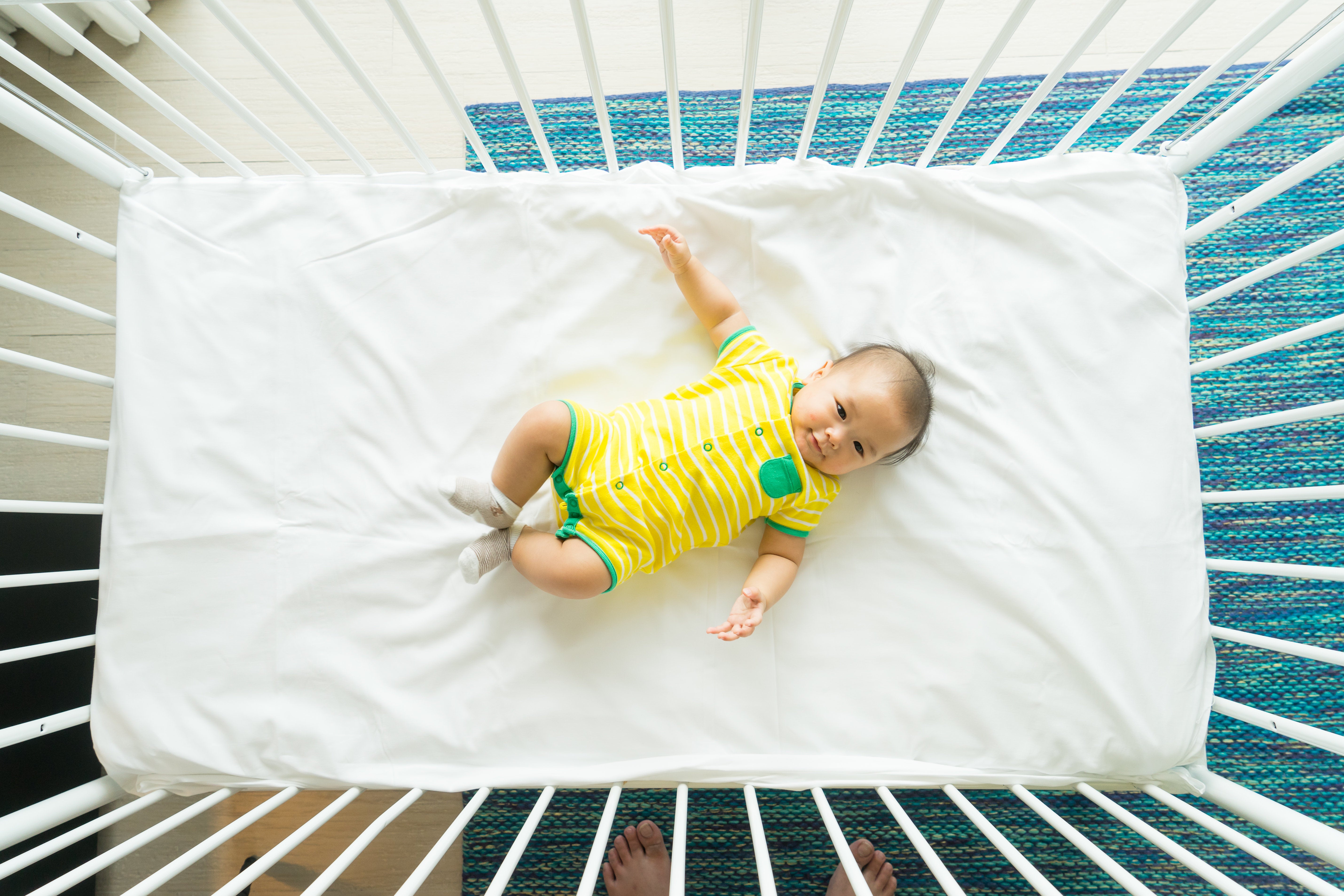 Hauck added that both partial and exclusive breastfeeding appear to provide the same benefit of reducing the risk of SIDS.
John Thompson, the study's lead author and a University of Auckland paediatrics researcher, told Reuters: "The peak age of SIDS is two to four months, so breastfeeding may need to continue into this apparently more vulnerable period to incur the protective effect."
The researchers said it "remains unclear" why breastfeeding protects against SIDS, but they cited possible factors such immune benefits and effects on infant sleeping patterns.
Based on their results, the researchers are calling for "ongoing concerted efforts" to increase rates of breastfeeding around the world.
A spokesperson from The Lullaby Trust, a charity raising awareness of SIDS and providing information on safer sleep for babies told HuffPost UK: "The study adds weight to the existing body of evidence showing that breastfeeding can reduce the chance of your baby dying of SIDS.
"Breastfeeding rates in the UK are amongst the lowest in the world so it is vitally important that mums who wish to breastfeed their baby are given ongoing support to help them do so."
But what if you can't breastfeed? For new mums who have had trouble breastfeeding, studies like this are likely to make you feel worried.
The Lullaby Trust spokesperson advises that there are other steps you can take to reduce your baby's risk of SIDS.
"For mums that bottle feed their baby and follow all the other pieces of safer sleep advice [below] then the chance of SIDS will be extremely low," they said.
Things to do:
* Always place your baby on their back to sleep.
* Keep your baby smoke-free during pregnancy and after birth.
* Place your baby to sleep in a separate cot or Moses basket in the same room as you for the first six months.
* Use a firm, flat, waterproof mattress in good condition.
Things to avoid:
* Never sleep on a sofa or in an armchair with your baby.
* Don't sleep in the same bed as your baby if you smoke, drink or take drugs or are extremely tired, if your baby was born prematurely or was of low birth-weight.
* Avoid letting your baby get too hot.
* Don't cover your baby's face or head while sleeping or use loose bedding.
For more information on guidance around safer sleep, visit The Lullaby Trust's website.