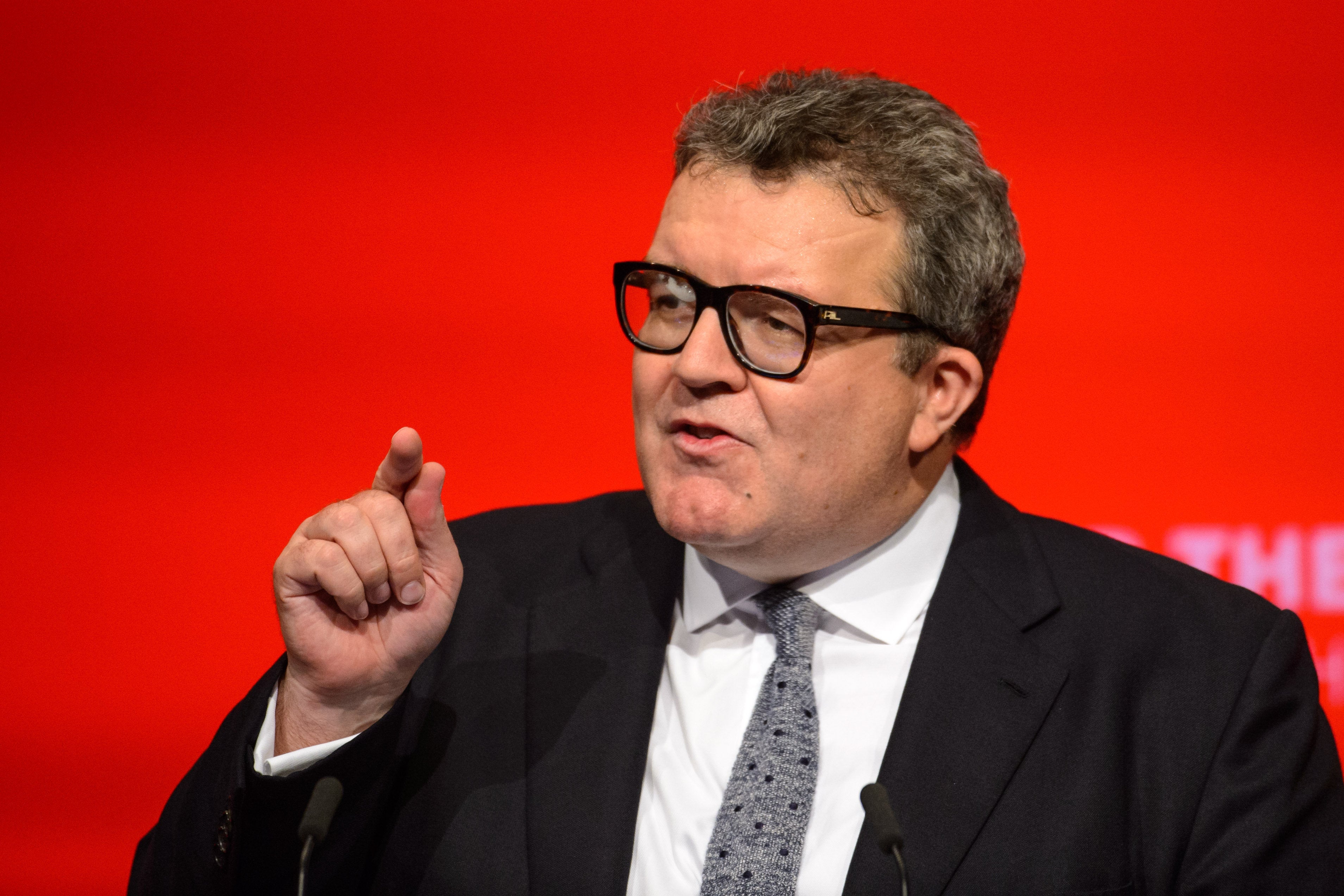 Staff working for MPs would be better protected from sexual harassment if Parliament's regulator finally agreed to recognise trade unions, Labour's deputy leader Tom Watson has declared.
In a letter to the Independent Parliamentary Standards Authority (IPSA), Watson has urged it to formally work with unions such as Unite so they can represent Westminster researchers and other staff employed directly by MPs.
The letter, seen by HuffPost UK, calls on IPSA to act in the wake of the recent allegations that junior employees have been either ignored by the Commons authorities and political parties or too scared to speak out for fear of losing their job.
More than 30 Tory MPs, including Cabinet ministers and others, have been included on a list claiming various degrees of sexual harassment conducted in recent years.
Labour MPs too stand accused of inappropriate conduct, on foreign trips as well as in Westminster, and Parliament is under pressure to create a new, independent complaints procedure to combat bullying and sexual misconduct.
In a strange quirk, unions have for years been allowed to represent employees of the Commons but not MPs' personal staff.
But Watson points out that IPSA has in recent years become more involved in the regulation of MPs' staff pay, contracts and job descriptions.
In his letter, the Deputy Labour leader argues that such changes mean that the watchdog should now follow through and recognise trade unions can represent MPs' employees.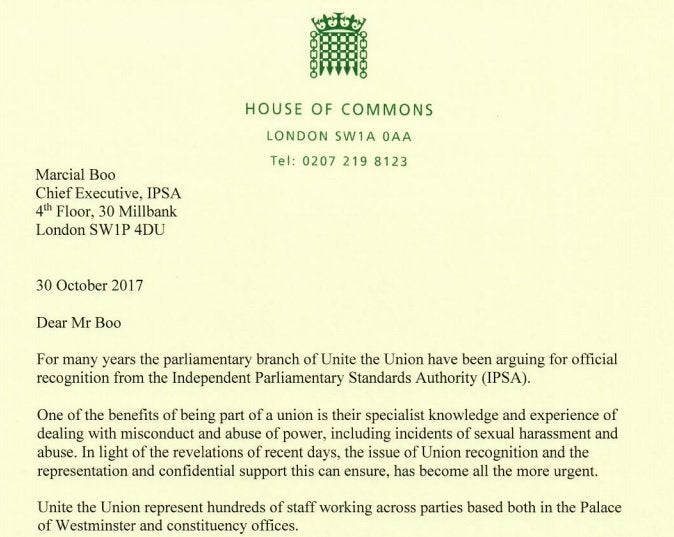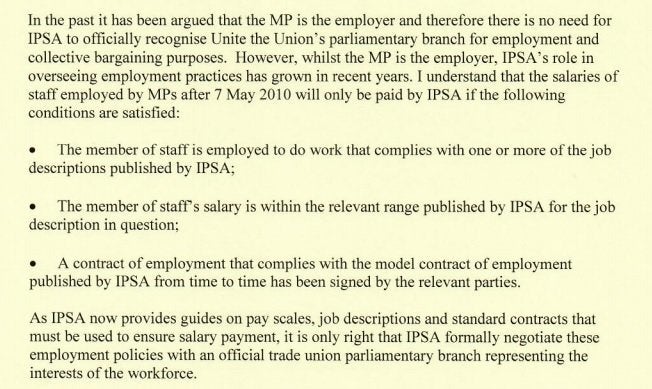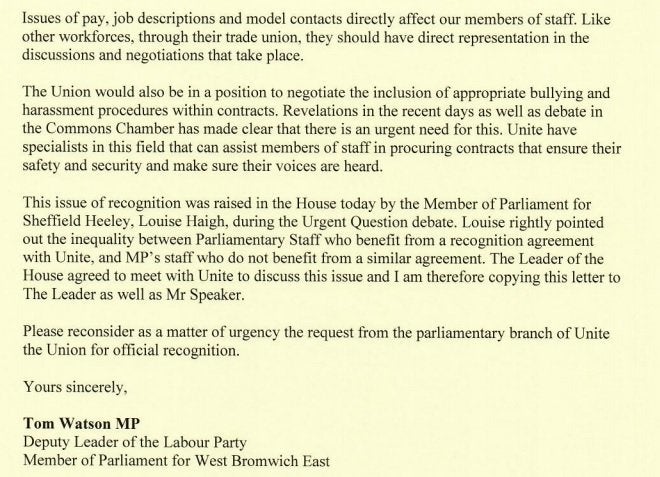 When the issue was raised in the Commons on Monday by former union official Louise Haigh, Commons Leader Andrea Leadsom said she would be happy to discuss the issue with trade union reps.
Labour MP Haigh said that there is a "fundamental imbalance between parliamentary staff and Members' staff".
"The former have one employer and are members of recognised trade unions, if they wish to be. There is, however, an active and well-organised trade union representing Members' staff—I know because I used to be branch secretary."
Speaker Bercow – who vowed there should be "zero tolerance" of sex harassment and bullying – said he too would be "very happy" to meet with unions and said cooperation should take place "sooner rather than later".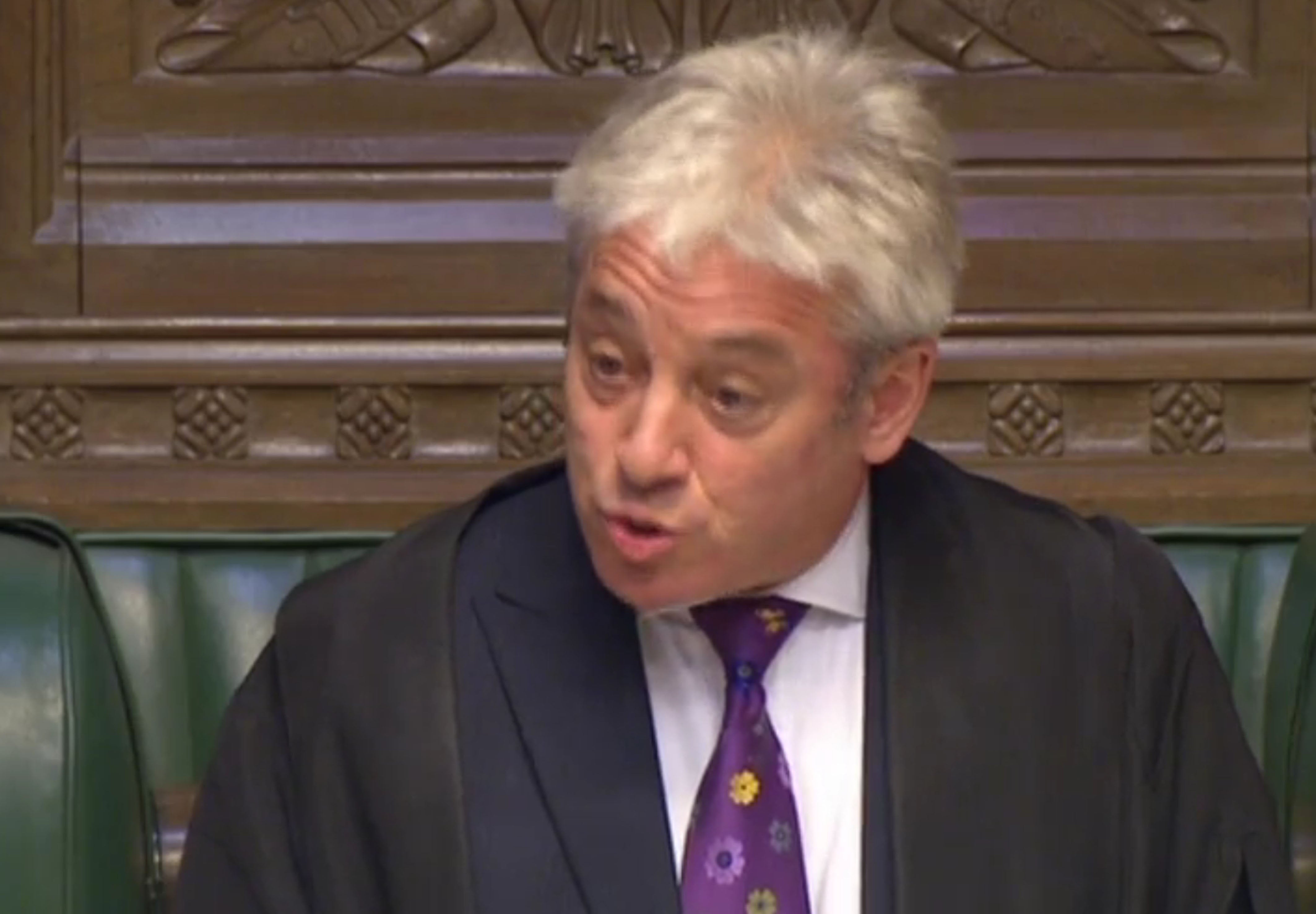 MPs' staff are currently represented by the Members' And Peers' Staff Association, which has itself complained about the lack of accountability and a formal grievance procedure within the Parliamentary system.
The Speaker-led House of Commons Commission met on Monday night and agreed to meet again with all political parties – and "stakeholders" – to review the lack of a formal, independent complaints procedure.
"The Commission discussed the recent allegations relating to the harassment of staff, following today's exchanges in the House of Commons. It recognised that the current processes for dealing with this required review, and a more thorough understanding of how they are put into practice by political parties," a spokeswoman said.
"The Commission therefore committed to urgent work, in concert with the key stakeholders, to identify a way forward which would command general confidence and enable people to speak up without fear or favour."