'Great British Bake Off' finalist Sophie Faldo has denied benefit fraud, following claims she failed to report a change in her living circumstances to the Department Of Work And Pensions.
The trainee stuntwoman has been accused of claiming a single person's living allowance, while cohabiting with her boyfriend, chef David Slattery.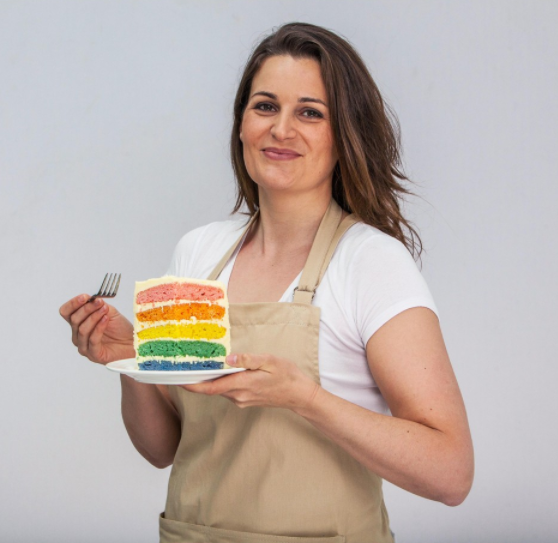 However, a 'GBBO' spokesperson has defended the baker, telling the Sun: "Sophie has recently declared a change in her circumstances to the DWP.
"A meeting to reassess her situation, scheduled for last Friday, was postponed by her local jobcentre until next week.
"Any suggestion of benefit fraud relating to Sophie is ­categorically untrue."
Single people living alone are often entitled to more money than they would be if living as part of a couple.
Sophie will be up against Steven Carter-Bailey and Kate Lyon in Tuesday's (31 October) 'Bake Off' final and she's going into it as favourite, with Steven close behind.
Sophie was also named Star Baker in the penultimate episode of the show.
See our fully scientific (ahem) breakdown of who is most likely to win here.