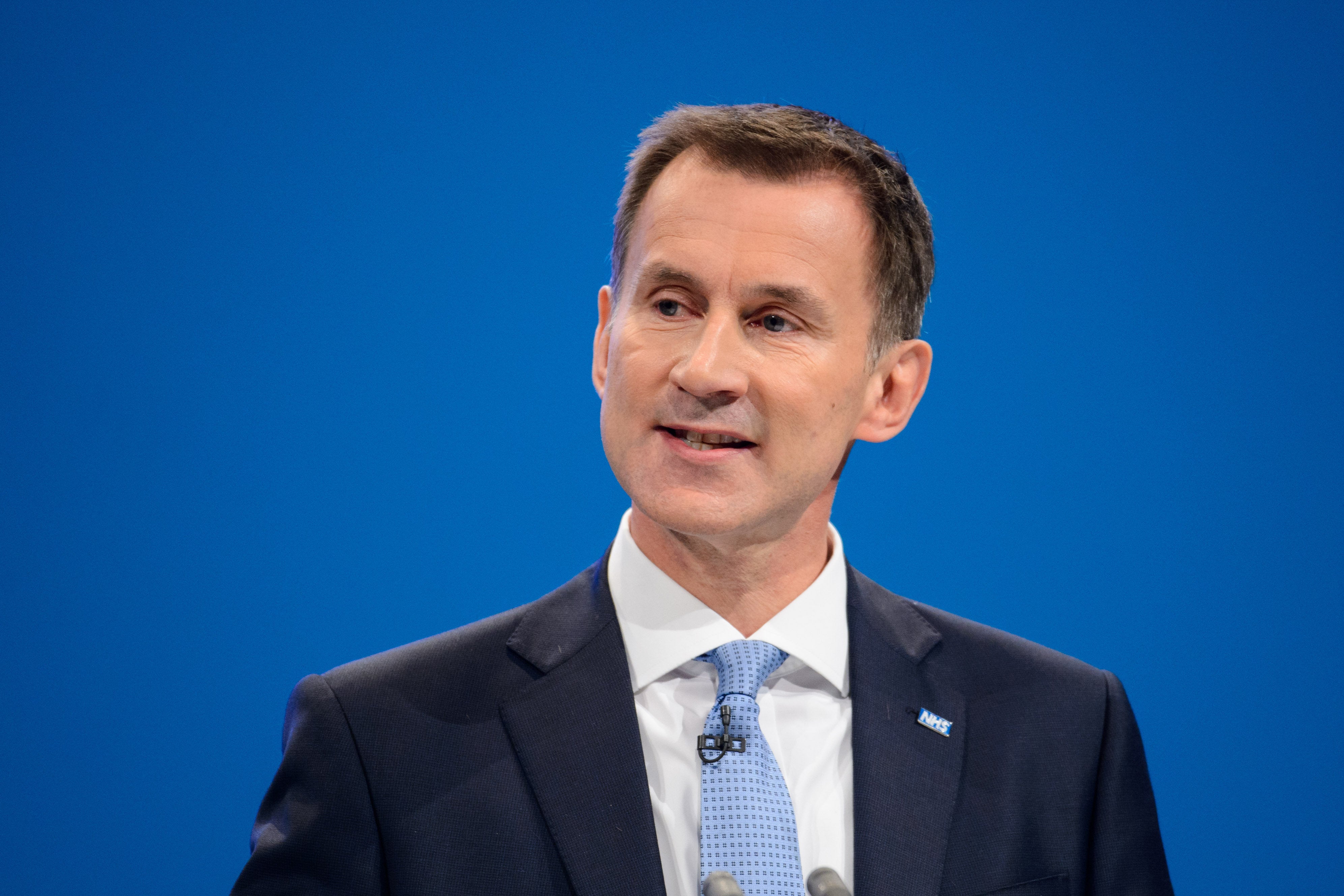 The Sunday morning news was dominated this week by the allegations of sexual harassment and inappropriate behaviour which have rocked Westminster.
Theresa May has promised to take action following reports one of her ministers, Mark Garnier, admitted he had asked his secretary to buy sex toys for him.
Claims have been made against several other cabinet ministers and senior MPs, prompting calls for a "sea change" in the inappropriate attitudes which many say have permeated politics for decades.
It's a clear continuation of the snowball effect created as a result of allegations made against Hollywood producer Harvey Weinstein – and it's very likely we will see more information unearthed in the coming months.
The Andrew Marr Show
Health secretary Jeremy Hunt was quick to set out Theresa May's plan to tackle the problematic culture in Westminster – with a Cabinet Office investigation launched into Garnier's conduct and a letter being penned to Commons Speaker John Bercow.
"I mean these stories if they're true are obviously totally unacceptable and the Cabinet Office will be conducting an investigation as to whether there's been a breach of the ministerial code in this particular case, as you know the facts are disputed," he said.
"This is something that covers behaviour by MPs of all parties and that's why the other thing that's going to happen is that today Theresa May is going to write to John Bercow the speaker of the House of Commons, to ask him for his advice as to how we change that culture.
"I think things have got better in recent years, but there's still a long way to go."
When it came to his own brief, Hunt promised the government is "sorting out" problems with mental health provision, after a Care Quality Commission report revealed many young people are not getting access to the services they need.
He said plans were in place to recruit more mental health services and that "waiting time standards" had been put in place for the treatment of eating disorders and psychosis.
"We are sorting it out," he said.
"But there is no silver bullet. This is not going to happen overnight."
Shadow home secretary Diane Abbott was also in the chair – and revealed there had been a climate of "micro sexual aggression" in Parliament since she was first elected in 1987.
"Women would get up in the chamber to speak and Tory MPs opposite would do a gesture like they were weighing their breasts," she told the programme.
She said the problems back then were partly to do with MPs working long hours away from home and the eight late-night bars on the Parliamentary estate.
"It was worse back then, but we still have a long way to go," she added.
"I do hope that in the aftermath of the Harvey Weinstein allegations that all male dominated professions will look at the way women are treated and that we will see a sea change in attitudes."
Commenting on reports some prisoners could be given the right to vote, Abbott said Labour supports the recommendations of the European Court of Human Rights, "which has been saying for some years we cannot stop all prisoners from having vote".
Peston on Sunday
Shadow attorney general Shami Chakrabarti was first up. She criticised the BBC's Today Programme for its decision to have "three white men" on a discussion panel in which Michael Gove made a joke about sexual assault – for which he later apologised.
"He had the good grace to apologise and I personally accept that apology," she said.
"But perhaps the Today programme would also like to apologise."
On issues within her own party – with Sheffield Hallam MP Jared O'Mara having been suspended over misogynistic and homophobic comments made online – Chakrabarti said the Guido Fawkes website should not be a "moral arbiter" of sexism in Westminster.
Both Chakrabarti and Abbott said they were not aware of O'Mara's conduct before the allegations came to light several days ago.
But Miriam Gonzalez Durantez – wife of former Lib Dem leader Nick Clegg, who was defeated by O'Mara in the snap general election – said her husband knew of allegations made against his rival ahead of the vote.
The party is carrying out a full internal investigation.
Jeremy Hunt did the double this week, appearing on both BBC and ITV's morning shows.
Reiterating the government's plan to recruit more mental health nurses, the health secretary said he recognised that people in positions of power may find it difficult to speak out about their own mental health issues, "but it is important that they do".
Sunday With Paterson
Regardless of what's going on in the world, the UK's departure from the EU is never far away. Arch Brexiteer Owen Paterson dismissed the prospect of leaving without a trade deal as "dramatic talk".
Health minister Philip Dunne was also sent out to bat along with Jeremy Hunt, reiterating that the government was trying to "put right" problems with mental health services.
Andrew Gwynne was Labour's commentator on the main story of the day, describing sexual abuse and harassment in politics as "a plague on all our houses".
The shadow communities minister said the issue was not the problem of any particular political party and that all politicians had a responsibility to tackle it.
BBC Sunday Politics
Bringing the focus back to Brexit, former shadow foreign secretary Hilary Benn said he did not believe there was enough time to negotiate the UK's exit from the EU properly and therefore for Parliament to have a meaingful vote on any exit deal.
"I don't think it is possible to negotiate all the issues that will need to be covered in the time that is available," he said.
Ealing MP Rupa Huq also appeared to talk about her desire for "buffer zones" to be introduced around abortion clinics, first reported by HuffPost UK here.
Speaking about demonstrations by anti-abortion protesters outside a clinic in her own constituency, she said: "At the gates of these things people are being told they are going to hell.
"We have a long and honourable tradition of free speech in this country, but picking on vulnerable women outside a clinic is not the way to [express views].
"Come to Parliament instead, where there are 650 legislators."
Former transport minister Theresa Villiers was also up, to talk about airport expansions.
The Chipping Barnet MP said controversial proposals to create a third runway at Heathrow would be "hugely expensive" and damage the economy.
It was thought the government's decision to back a third runway at London's Heathrow Airport in October 2016 would signal the end of a near 50-year debate on the UK's airport capacity.
But the argument has rumbled on – with yet another consultation on its impact launched earlier this year.
Last up was Tory backbencher Anna Soubry, who said the PM's decision to get John Bercow involved in improving Westminster attitudes to women as "a very good idea".
Soubry, who backs calls for Parliament to have a "meaningful vote" on the final Brexit deal, also told the programme she felt MPs had been kept out of the negotiation process.
"Parliament has been excluded from the sort of debate and decisions that would have helped and enabled the government to move forward," she added.
Commons People
Found this useful? Listen to our Commons People podcast for insights and analysis on the weekly goings-on at Westminster. You can download on Android/audioboom HERE and on iPhone/iTunes HERE.