Catalonia's sacked president has urged the region's people to show "democratic opposition" to Spain's takeover after Madrid fired the region's government for declaring independence.
The Spanish Government took the unprecedented step of dissolving Catalonia's parliament on Friday after it passed a motion declaring independence that triggered jubilation in Barcelona and anger in the capital.
It is Spain's worst constitutional crisis for 40 years.
Carlos Puigdemont, who was fired along with his whole Government, said in a statement on Saturday: "It's very clear that the best form of defending the gains made up until now is democratic opposition."
On that day, people marched in Madrid waving Spanish flags and carrying signs saying Puigdemont should be jailed.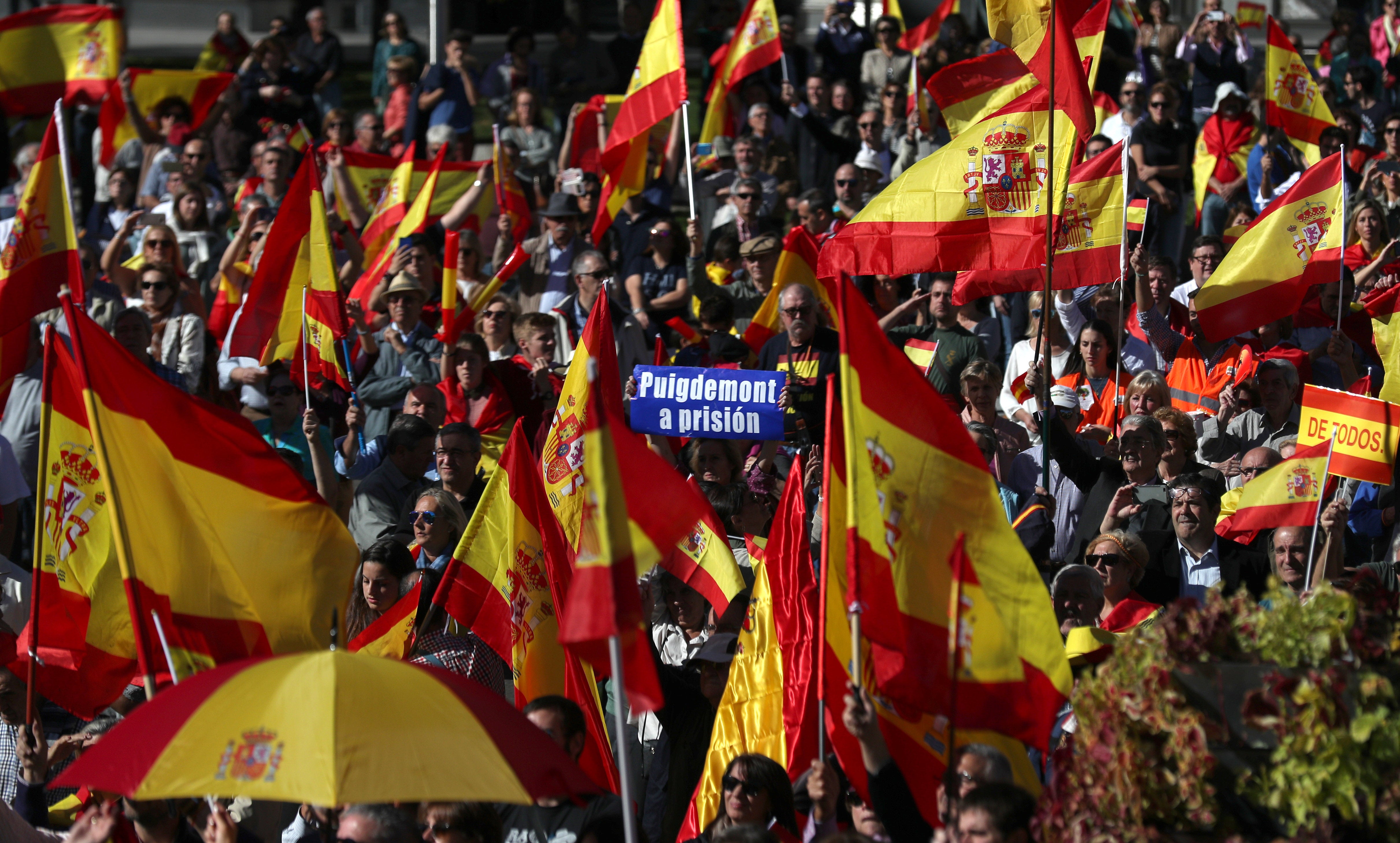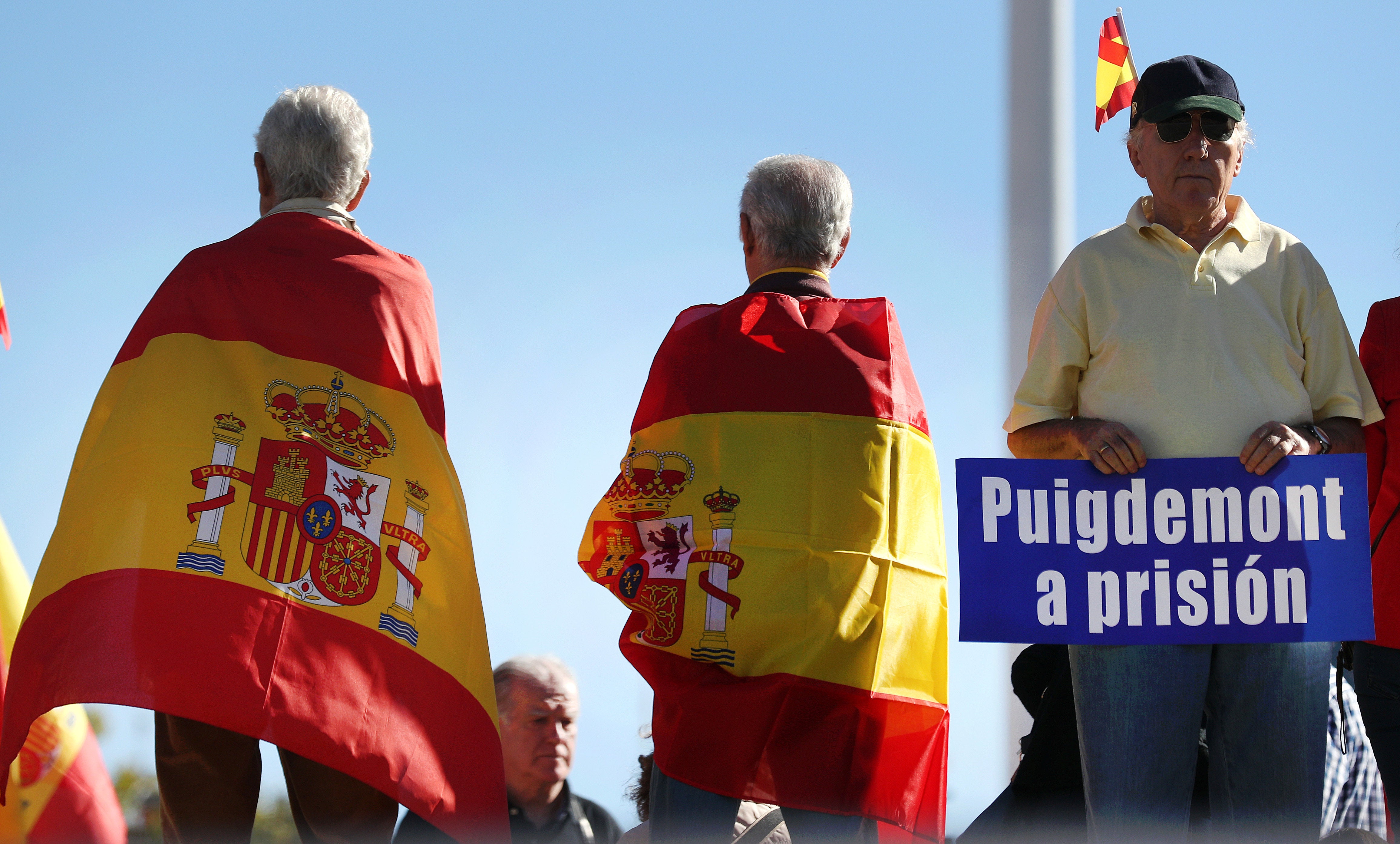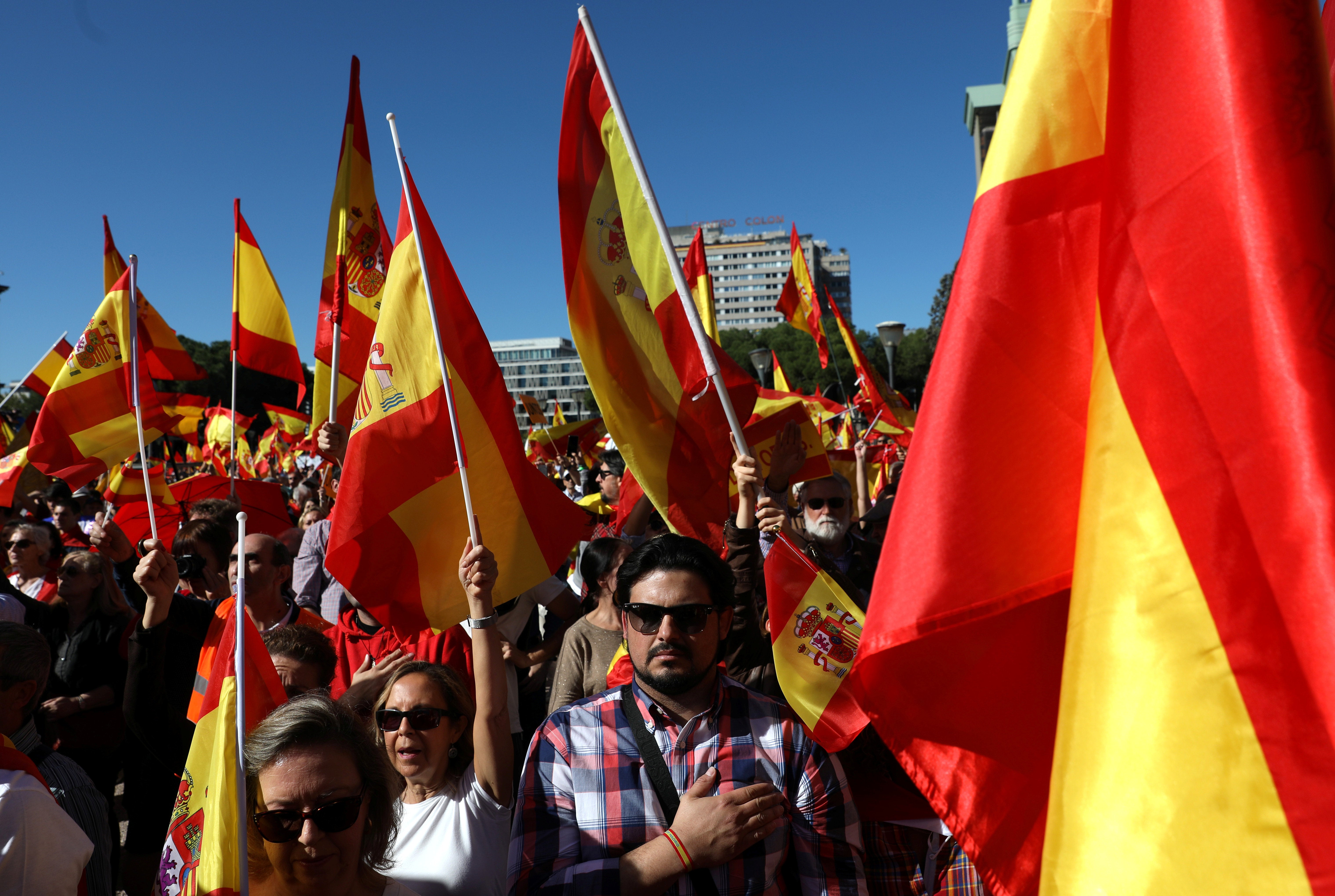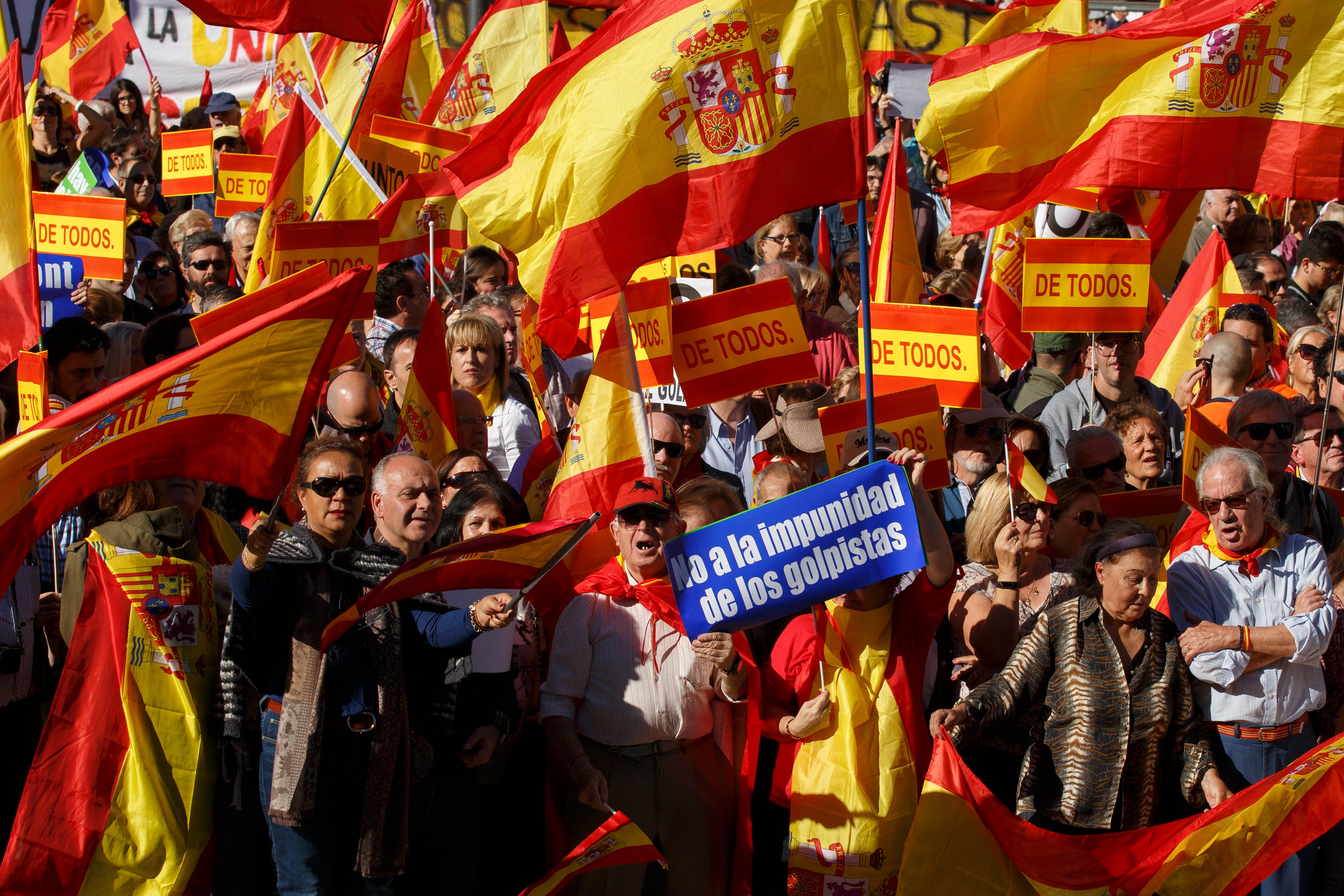 The threat is not idle. After the declaration of independence, AFP reported Spain's public prosecutor's office would file rebellion charges against Puigdemont next week for a court to consider.
The crime can be punished by up to 30 years in prison. A spokesperson for the prosecutor told AFP similar charges could follow for other members of the Catalan Government.
The independence motion was passed in the 135-member assembly with 70 votes in favour, 10 against and 2 blank ballots, the assembly's speaker said.
Lawmakers from the Socialist Party, the People's Party (PP) and Ciudadanos had left the chamber before the vote in protest.
The motion followed the October 1 referendum that was marred by police violence as the Spanish Government tried to prevent it going ahead.
Britain has already said it will not recognise the motion.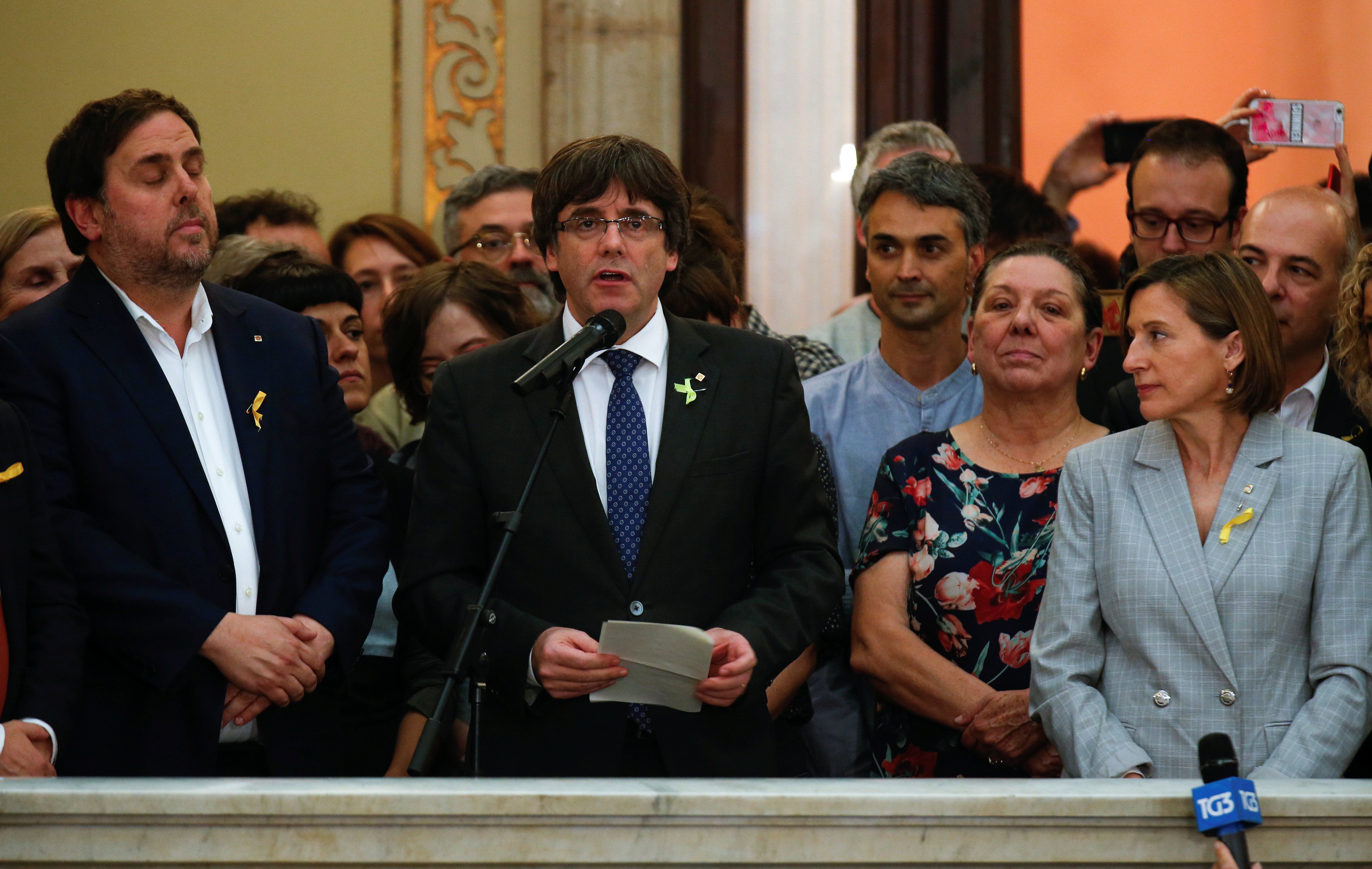 Thousands took to the street in Barcelona to pop champagne bottles after the motion on Friday and demonstrators gathered outside regional government buildings.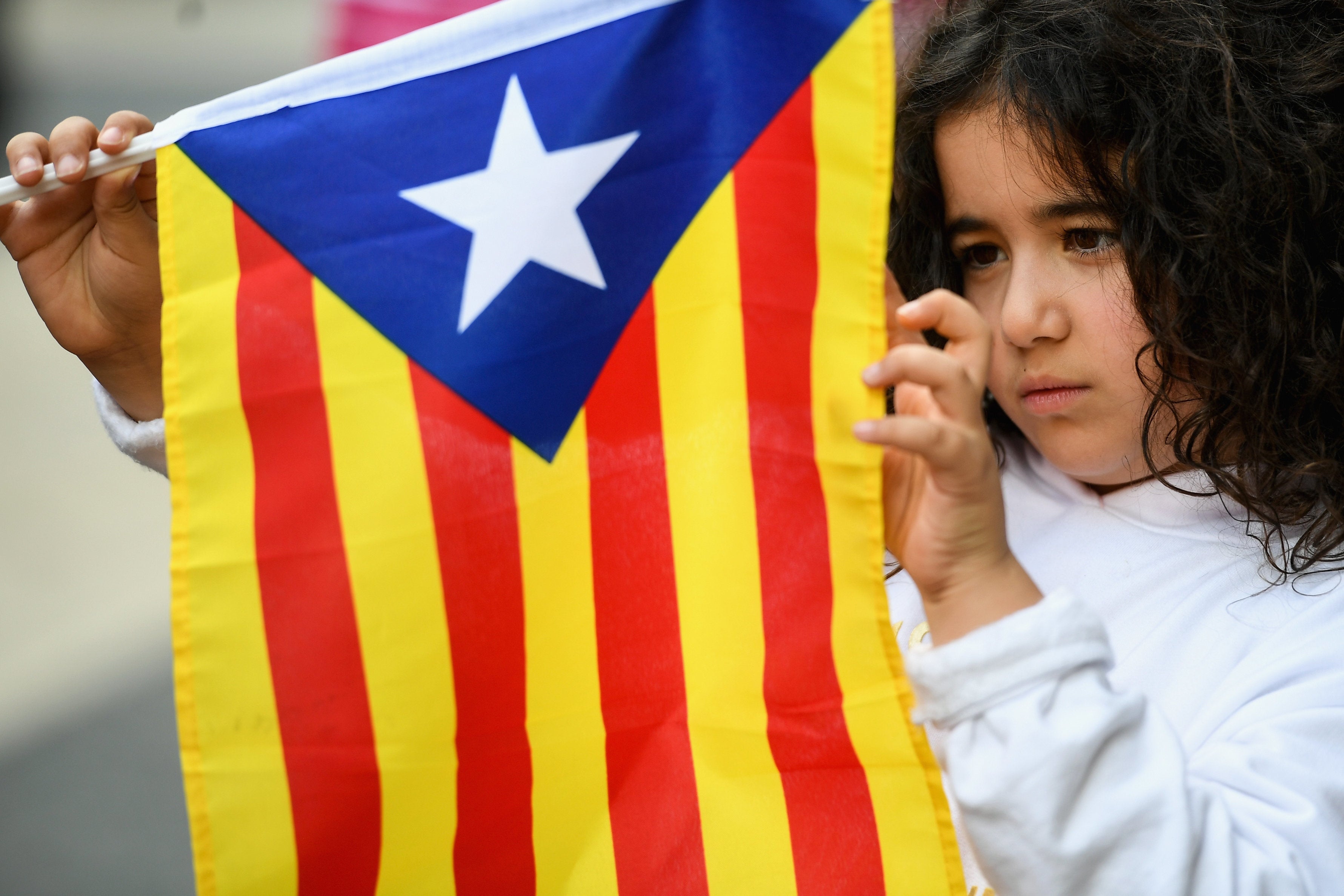 Fireworks were set off on Friday night to celebrate.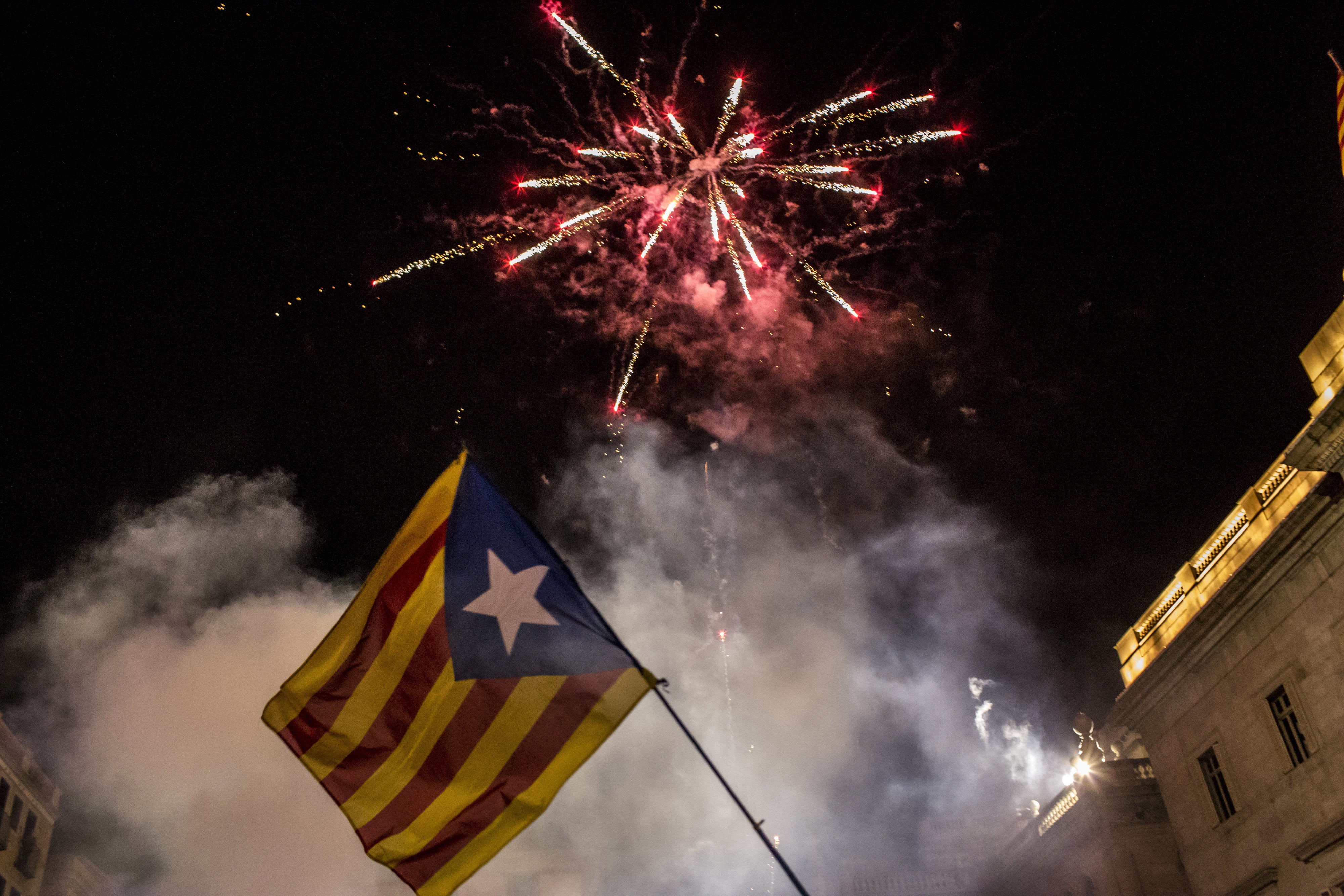 Elections for a new Catalan parliament will take place on December 21.