Nine service personnel on a nuclear submarine have been discharged from the Royal Navy after testing positive for drugs.
Compulsory drugs tests on HMS Vigilant – one of four Vanguard Class submarines which maintain the UK's nuclear deterrent – produced nine positive results, leading to nine individuals being discharged, the Press Association reports.
A Royal Navy spokesman said: "We do not tolerate drugs misuse by service personnel. Those found to have fallen short of our high standards face being discharged from service."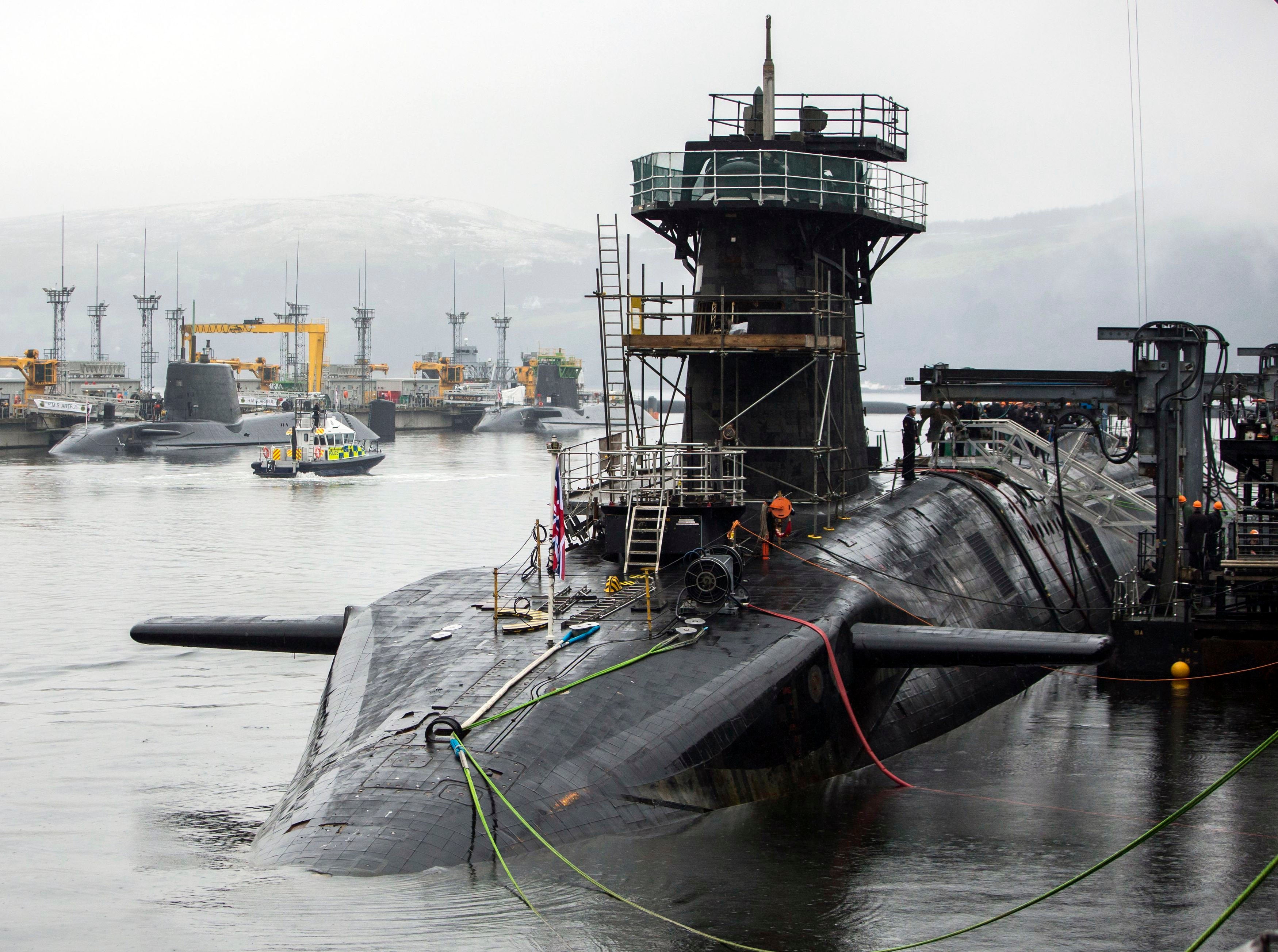 The Daily Mail reported that the drug detected by the tests was cocaine.
The submarine has recently been embroiled in controversy over allegations of an onboard relationship between a male and female.
Earlier this month, the Daily Mirror reported that the Ministry of Defence was probing an "inappropriate relationship" between crew members and that the captain of the vessel had been relieved of his duties pending the outcome.
A Royal Navy spokesman said: "We can confirm an investigation is under way, but it would be inappropriate to comment further at this stage. Any allegations of wrongdoing are taken very seriously and will be dealt with appropriately."
There are strict Royal Navy rules about relationships on board vessels.
In 2014, the first female commander of a frontline warship in the history of the Royal Navy left her vessel amid claims she had had an affair with a shipmate.
Commander Sarah West, who denied the relationship, was "removed from command" of the Type 23 frigate HMS Portland and re-appointed to another post.