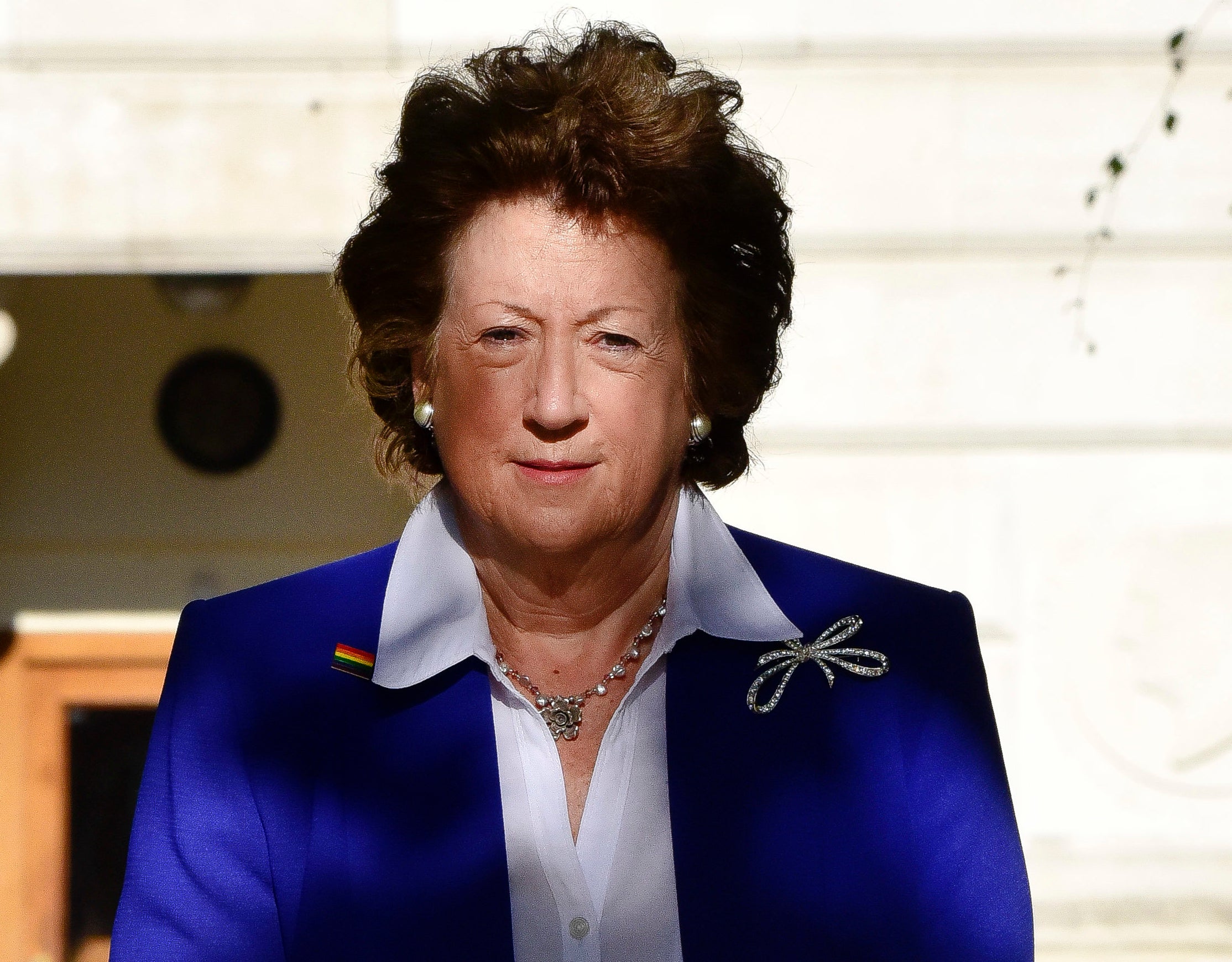 Brexit minister Baroness Anelay has quit the government, citing a "worsening of an injury" she sustained in 2015.
She has been replaced by Lord Callanan, a former MEP who also served as a transport minister.
In a letter to Theresa May on Friday, the Conservative peer Baroness Anelay said she had made the decision with "great disappointment".
"I am immensely proud of what the Government has achieved while I have been a part of it, and am grateful for having been given the opportunity to serve," she said.
"I will continue to support you and your Government as strongly from the backbenches as I have while serving on the Front Bench."
Baroness Anelay added: "As you are aware I voted remain in the referendum, but having taken the EU Referendum Act through Parliament, I believe that we have a duty to act on the instructions of the electorate.
"When you asked me to become Minister of State at DExEU in June this year it was therefore an offer I accepted without hesitation."
Writing on Conservative Home, Baroness Anelay revealed the injury she sustained was from jumping out of a Black Hawk helicopter in Bosnia and Herzegovina while serving as a Foreign Office minister.
"If I have any advice for those entering public service it is this: first, go for it with everything you can muster. Second, be proud of our party. And third, always be careful when getting out of a Black Hawk helicopter," she wrote.
"You have served the Government with distinction since 2010, as our Chief Whip in the House of Lords for four years, and as a Minister of State in several departments since 2014," May said.
"I am particularly grateful for your work in the Foreign & Commonwealth Office and the Department for Exiting the European Union since I became Prime Minister in July 2016."