As members of the 'Stranger Things' cast, Millie Bobby Brown and Noah Schnapp are usually the ones who scare us, but the 'Good Morning Britain' producers decided to turn the tables on the pair during Thursday's (26 October) show.
Showbiz presenter Richard Arnold was quizzing the actors on the latest series, when someone in a black cloak jumped out behind him, giving Millie – who was mid-sentence – quite the fright.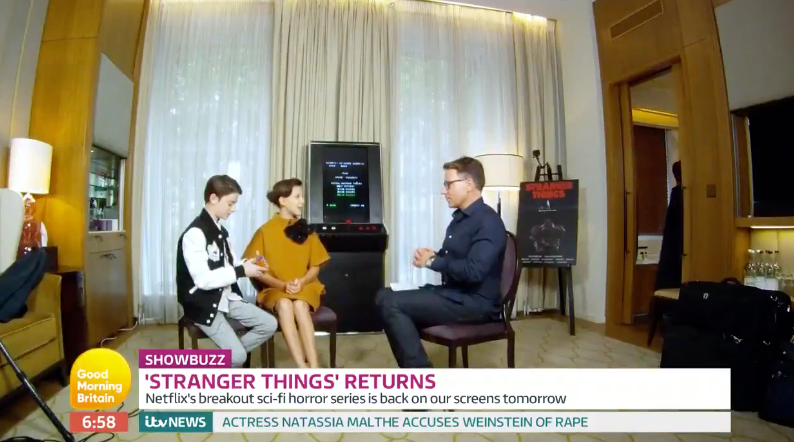 Richard also leapt out of his chair while Noah, who was attempting to complete a Rubik's cube in a nod to the show's '80s setting, barely moved an inch.
'Stranger Things 2' arrives on Netflix tomorrow (Friday 27 October) and Millie also hinted at what's to come in the episodes, during their 'GMB' appearance.
As they destroyed the demogorgon in season one, the kids will be up against a new enemy and teasing what the monster will be like, Millie said: "It's definitely powerful… it looks like a giant spider, but it doesn't act like one."
Set a year on from the kids' last experiences with the Upside Down, the new episodes should also answer a number of our burning questions: Why did Will Byers cough up that absolutely disgusting slug? What's Eleven been up to? And more importantly, will anyone actually remember that Barb existed?