Hundreds more poor students could be admitted to the UK's top universities if entry requirements for these youngsters were dropped by two A-level grades, according to research.
A new study suggests that, if institutions lowered their offers for disadvantaged pupils, the numbers gaining places on these degree courses could rise by 50%.
The research, published by the Sutton Trust, looked at the use of "contextual admissions" at 30 of the UK's most selective universities – those that have the highest entry requirements, the Press Association reports.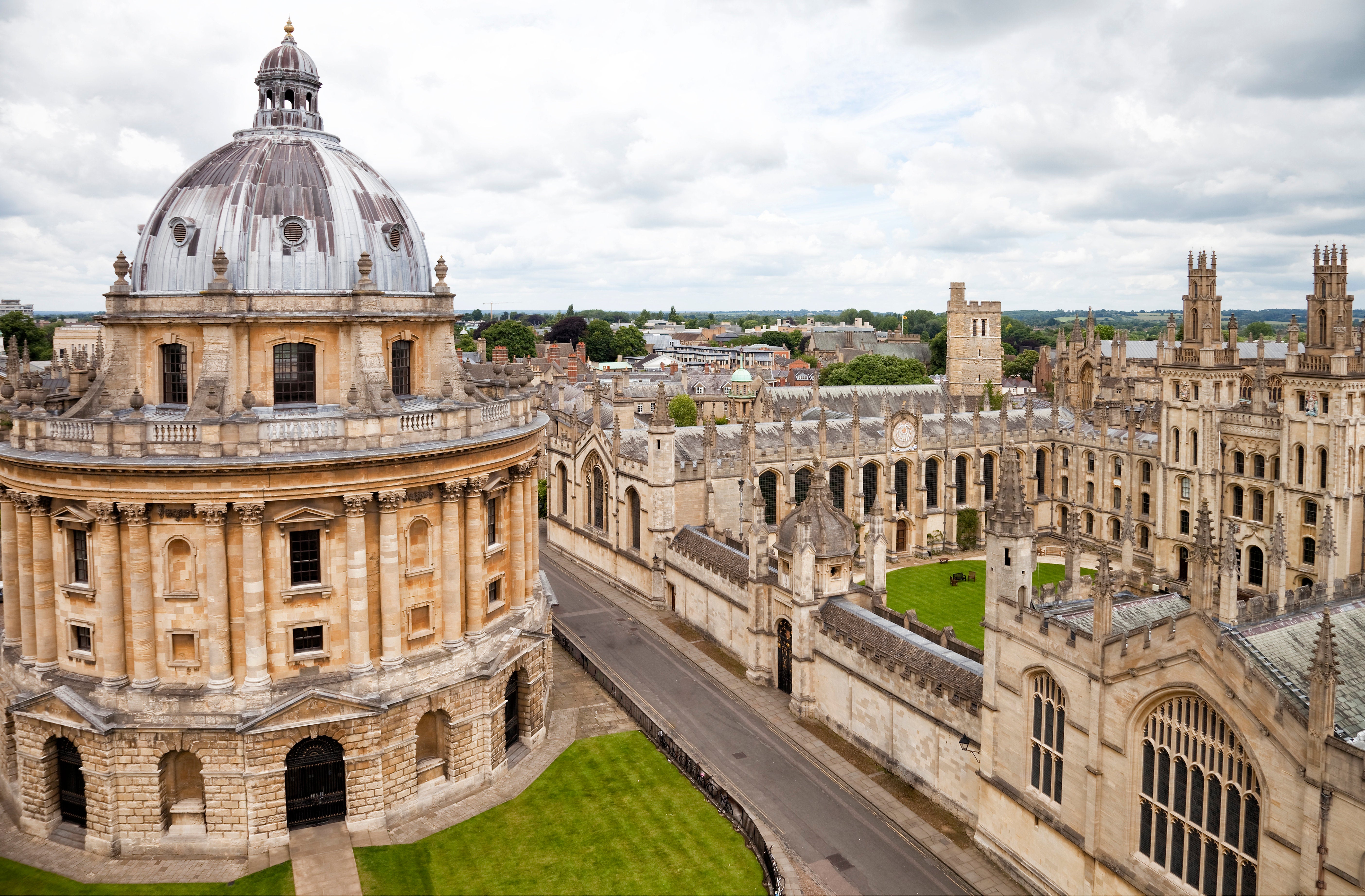 "Contextual admissions" means that that institution takes into account a potential student's background, such as the school they attended, or whether they were eligible for free lunches, when deciding who to make offers to.
The study, led by academics at the universities of Durham and Warwick, found that greater use of contextual information could lead to a "substantial hike" in the numbers of students who are eligible for free school meals (FSM) going to a selective university.
The majority (85%) of students at these institutions are recruited on to courses that have a requirement of at least an A and two B grades at A-level or equivalent.
If this was lowered by two grades – to two B grades and a C – then around 750 poor students, those who gain three B grades, or BBC, could potentially attended these institutions, it says.
"If all these students were admitted, there would be a 50% increase in the number of FSM-eligible students admitted to our leading universities (from around 1,500 to around 2,250 each year)," the study says.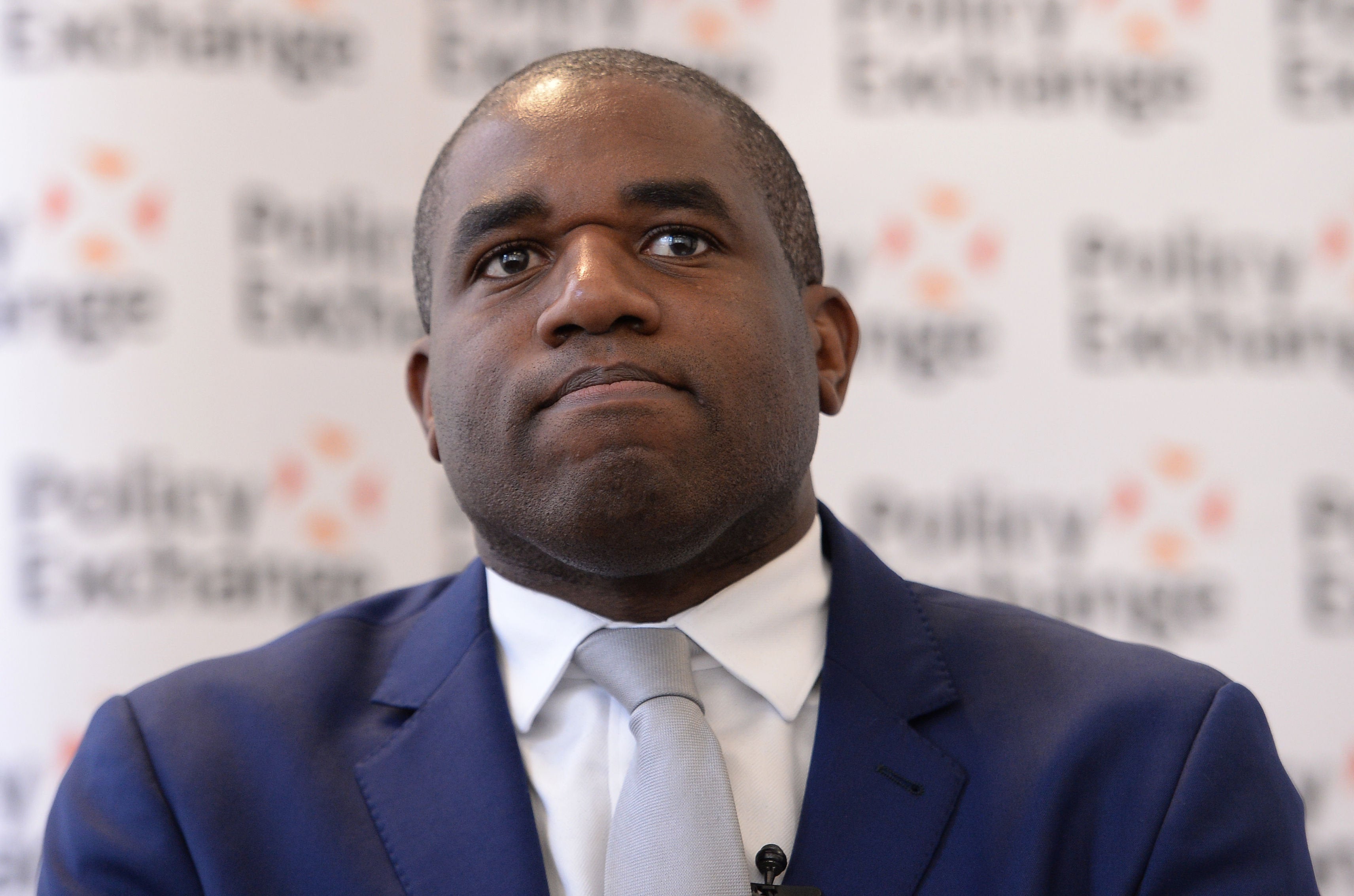 Researchers found that while many highly selective universities use contextual data, they often use it in different ways, with many leaving the decision on whether to use this information, and how, down to individual departments.
There is also a lack of information available to applicants about the types of data used.
The study notes that in general, the A-level grades of poorer students at top universities are only slightly lower than those of their peers from richer backgrounds.
"This suggests that there remains significant scope for greater use of contextual data amongst selective universities in the UK," the study concludes.
"While concerns have been expressed that it risks 'setting students up to fail' by admitting them with lower grades, our analysis finds little evidence that leading universities that appear to practise greater contextualisation see significantly higher dropout rates, lower degree completion rates, or lower degree class results than universities where the use of contextualisation appears to be lower.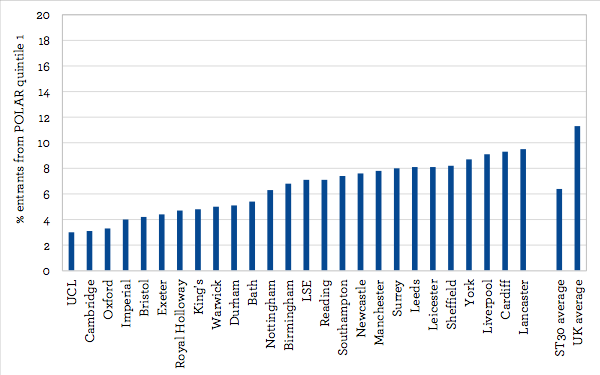 "Of course, the data does not reveal what additional support may have been provided to students admitted under contextual schemes, but it does suggest that there is no reason why students from contextual backgrounds admitted with lower grades cannot succeed at top universities with the right support."
Ucas figures published last month show that overall, young people from the most advantaged areas of the UK are now 2.3 times more likely to go to any university than those from the most disadvantaged areas.
Sarah Stevens, of the Russell Group, which represents 24 leading universities, said: "For many years Russell Group universities have used contextualised admissions and data, and have developed foundation courses to support students from disadvantaged backgrounds in accessing higher education.
"This is part of our universities' wider commitment to ensuring students with the potential and determination to succeed at a leading university have the opportunity to do so, whatever their background or circumstances."
A Department for Education spokesman said: "We believe contextual admissions are a valid and appropriate way for institutions to broaden access, whilst maintaining excellence, so long as individuals are considered on their merits, and institutions' procedures are fair."