As of October 2017 pole dancing is now officially recognised as a sport, so what does it really take to train to be one?
Cheryl Teagann, whose live performance won her Miss Pole Dance UK in 2016, tells us the practice is all about strength, flexibility and determination.
Teagann has quite the fitness CV – she's a trained PT, yoga teacher, fitness instructor at Gymbox and flexibility coach.
She only started working on a pole two and a half years ago and, after realising her talent, began training as an aerial artist (with everything from hoops and ropes, as well as on the pole).
So how does she do it all? From hand balancing routines to total body workouts, Teagann talked us through her week in fitness for the latest 'Fit Fix' interview.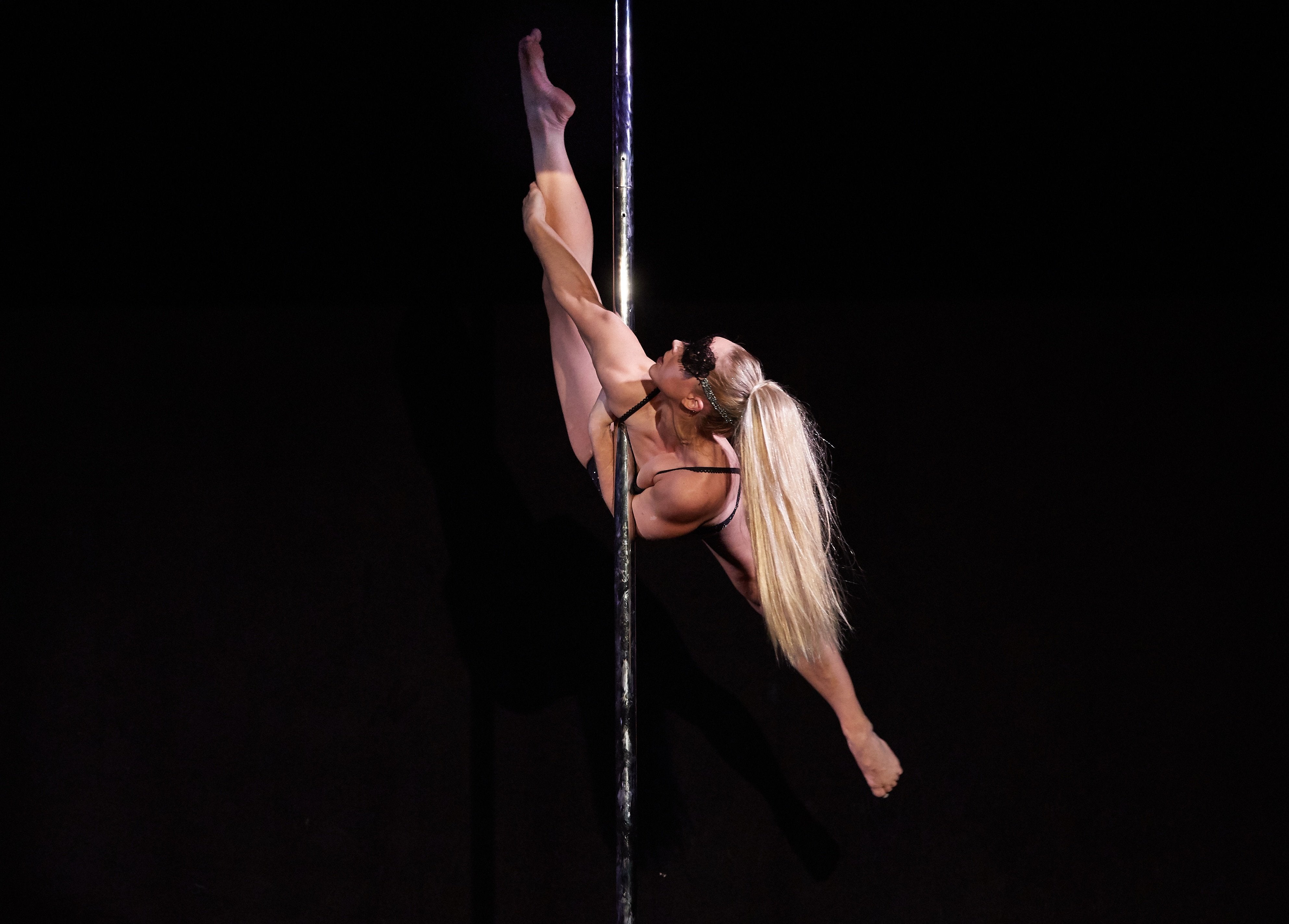 My Journey
What do you credit to your success in your fitness journey?
"I started with yoga for my mental and physical wellness and began to build my strength. After joining a gym, I was introduced to weights, which quickly led to bikini fitness competitions. I started pole fitness which led to aerial training around two and a half years ago. From that, it has been my own training with some private lessons, but mainly self-determination and Instagram videos for help."
What's one of the most memorable moments in your career and why?
"Winning Miss Pole UK in 2016. In 2015 entered as a semi-professional and won that, but last year I entered as a professional. I had to send a video entry of one of my performances to enter. Lots of people applied and around 14 people got through to the live finals, which I managed to win."
Have you experienced a low point and how did you get past it?
"Yeah, I have really low days which most people don't see. Low days mentally are the worst but what helps is hard work and surrounding myself with people who understand me. Living in London is quite hectic and I have to balance teaching and training whilst maintaining my own fitness."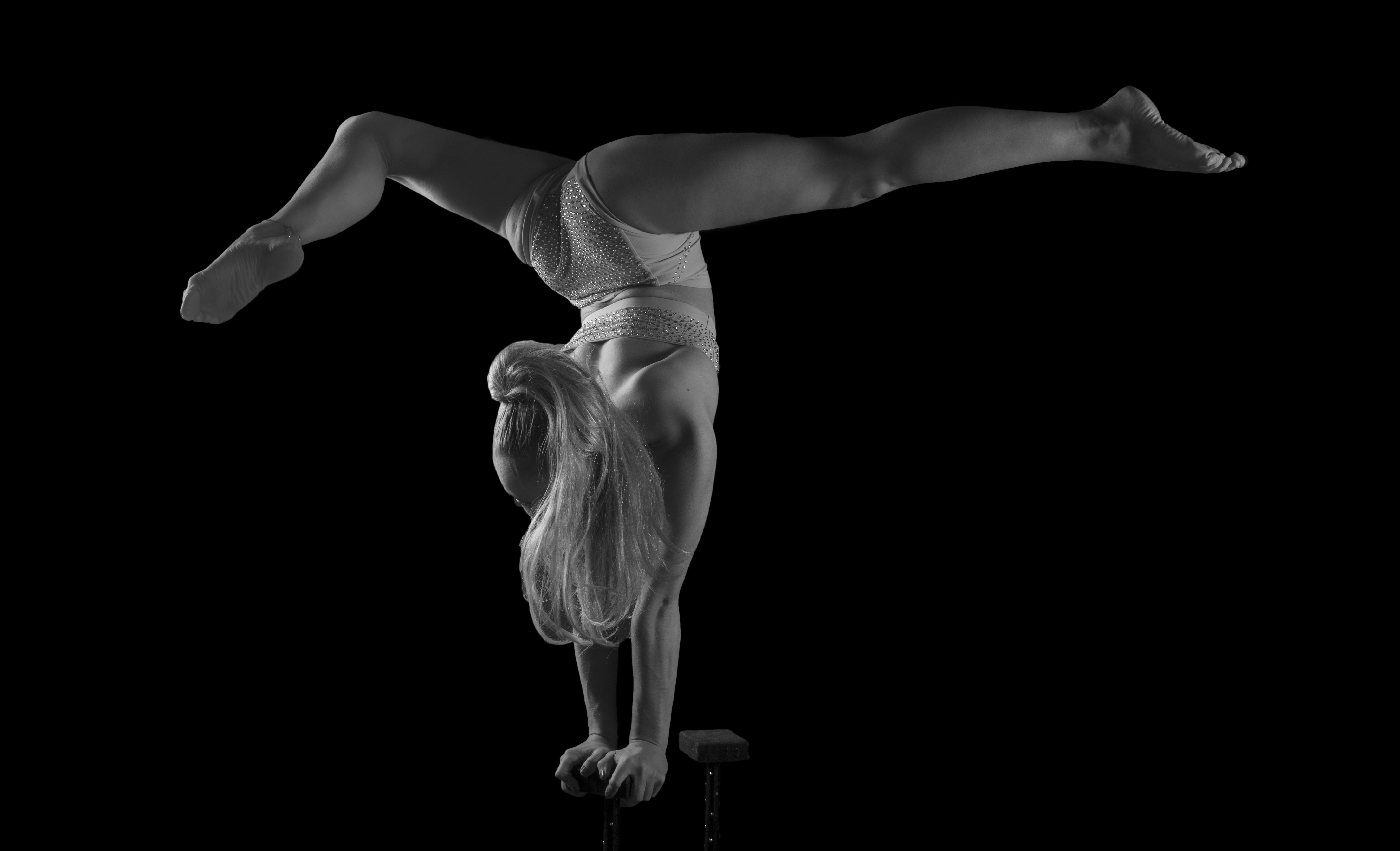 My Training
Talk us through your week in fitness.
"I train every day, for about three to four hours, practising different skills. One day it will be hand balance routines, the next exercises that work on my flexibility and the next day I will do a total body weight session.
"In terms of actual pole dancing, I do that two or three times a week."
What's your favourite type of workout and why?
"I don't have a favourite type of workout. I just like to keep things varied and it depends how my body is feeling from day to day."
What's your favourite way to spend your rest day?
"If I do have a rest day, I like to go out for walks so at least I'm doing some form of exercise. I definitely stay out of London though. If I'm not walking then I might watch a film at home or to be honest, end up doing admin and searching for ways that I can improve my routines to help me reach my goals quicker."
My Food
What do you eat throughout the week to complement your training schedule?
"I have good days and bad days like everyone else, but I have been vegetarian for about five months and I'm gluten-free due to health reasons. I disagree with the word 'diet'.
"I eat light foods throughout the day, little and often. Normally I eat lots of vegetables and fruit – with lots of berries. I will usually snack on nut bars. Due to my busy schedule, I don't have specific meals until I'm home at night."
What are your pre-and post-workout snacks?
"Fruit. I usually eat a couple of pieces a day before or after a workout. I'm not someone who preps food!"
What's the biggest lesson you've learned about food?
"You need to be flexible to suit what works for your goals and you need to have the freedom to choose what works best for your body."
My Motivation
Do you have a motivational mantra that keeps you going?
"I am quite determined anyway but I have my own goals and know what I want to achieve. I guess it sounds simple but I always say to myself: 'Don't give up or you will be back to square one'."
Do you always have body goals you are aiming for?
"At the moment, I don't have any specific body-related goals other than to keep learning to be more confident in my own body. I'm uncomfortable in my own skin on a daily basis but performing and pole help me a lot.
"I'm currently training for two big competitions before Christmas this year: Miss Pole Dance Doubles in October and then another UKPPC (UK Professional Pole Championships) in the elite category."
What's your ultimate workout track and why?
"I like to listen to house music when I'm practising because it keeps me going. I don't have a particular favourite song but just a good mix of house classics. I
"If I had to choose one though I would say this year's summer hit by Camelphat 'Cola'. It's such a great song."
Cheryl Teagann is an ambassador for leading sports nutrition brand USN. USN have launched a nationwide search to find the next male and female "Face of USN". For further details about the campaign or to enter visit faceof.usn.co.uk.
'Fit Fix' is a weekly dose of fitspiration from leading athletes and fitness fanatics. Each week we chat to stars about their weekly workouts, the food they eat and what keeps them going.