A New Zealand political party has been ordered to pay more than £300,000 to Eminem after a court found that the music it used in an election advert infringed on the US rapper's copyright.
The National Party's successful 2014 election campaign used music similar to Eminem's 2002 hit Lose Yourself.
Eminem's music company, Eight Mile Style, filed proceedings against New Zealand's then governing party.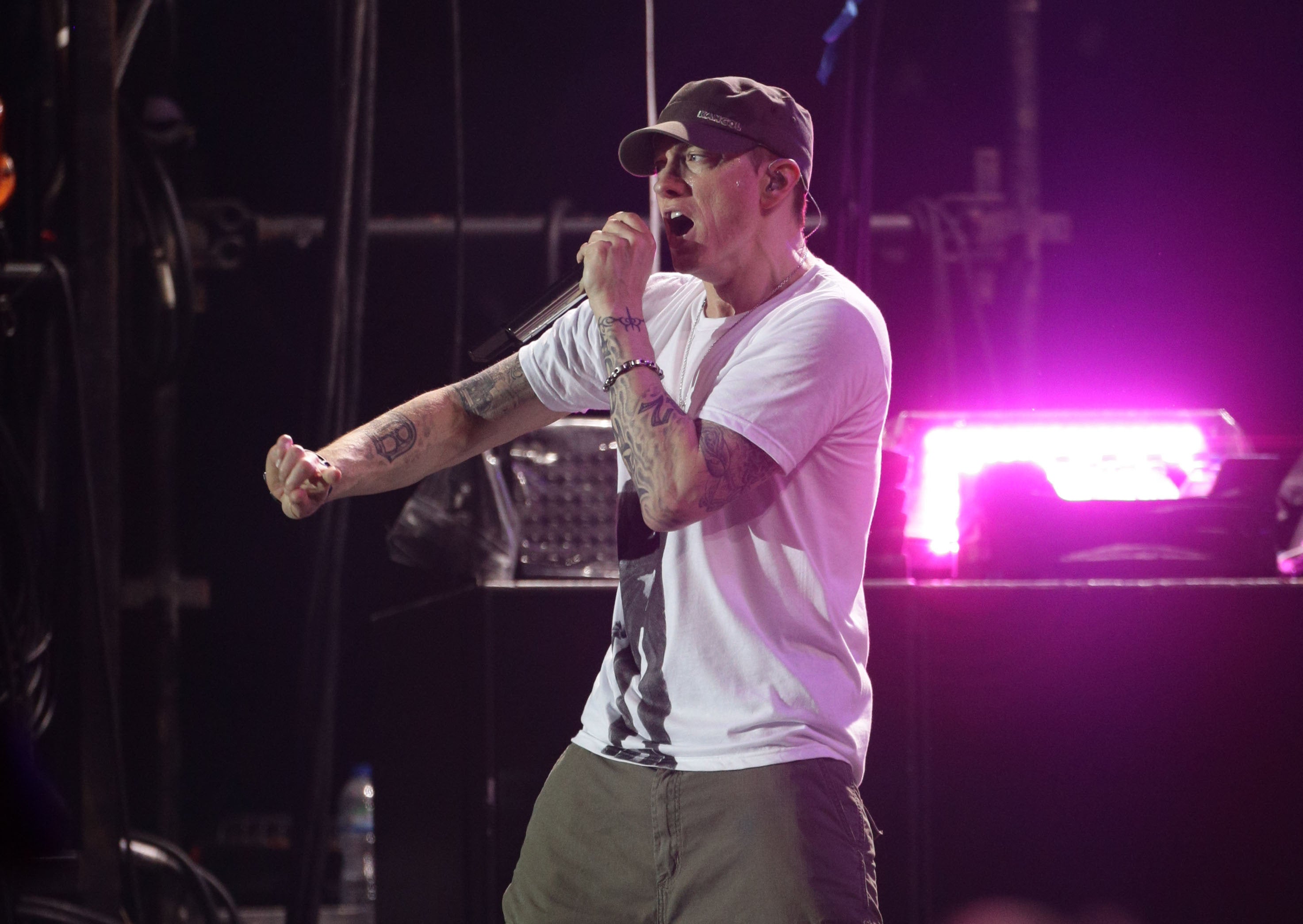 The National Party used the song, titled Eminem Esque, 186 times during the campaign before taking the ad off air, a court heard.
A New Zealand court found that that the track "substantially copied" Lose Yourself.
"This decision is a warning to sound-alike music producers and their clients everywhere," Adam Simpson, director of Simpsons Solicitors, who acted for Eminem's music company, Eight Mile Style, said in a statement.
The National Party said the music was licensed with one of New Zealand's main industry copyright bodies, the Australasian Mechanical Copyright Owners Society (AMCOS).
"Being licensed and available for purchase, and having taken advice from our suppliers, the party believed the purchase was legal," National Party President Peter Goodfellow said in a statement.
"The party is now considering the implications of the judgment and the next steps. We already have a claim against the suppliers and licensors of the track."
The court found Eight Mile Style was entitled to damages of NZ$600,000 (£313,000) with interest from June 28, 2014.
"We anticipate that all the defendants will meet to discuss the implications of the decision in the very near future," copyright body AMCOS said in an email, hailing the decision as an important first step towards resolution of the matter.
The publisher had exclusive control over the song, and rarely gave permission for its use in advertising, the court said.
"It was no coincidence that the works sounded the same and the undeniable inference to be drawn from the evidence is that the composer of 'Eminem Esque' had 'Lose Yourself' in front of him at the time of composition," it added.