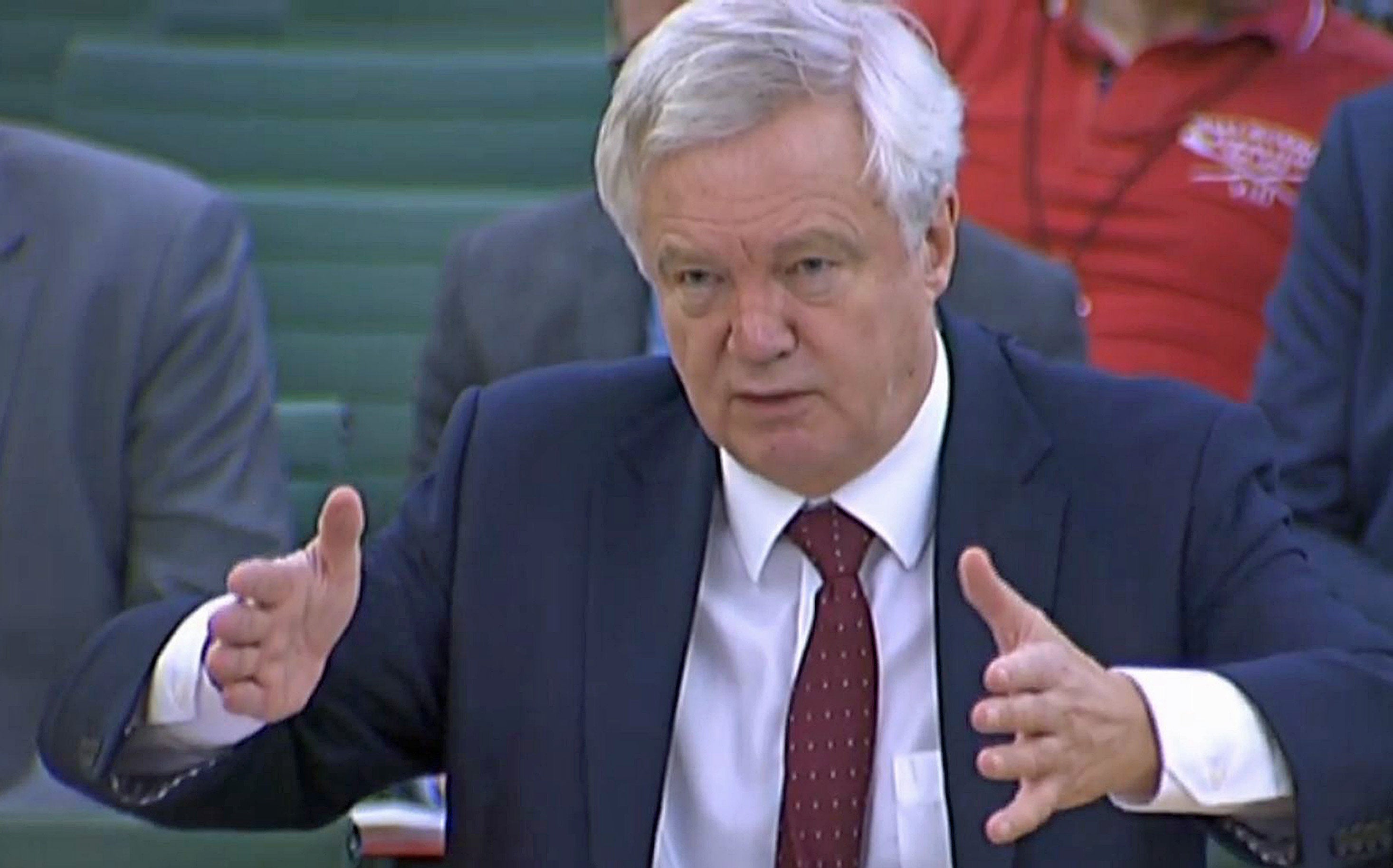 David Davis has revealed parliament may not get to vote on the final Brexit deal until after the United Kingdom has already left the European Union.
The Brexit secretary told MPs on Wednesday morning an agreement on the future relationship between the EU and UK may not be completed until the very "last moment" before Brexit happens in March 2019.
Asked by the Commons Brexit Committee at which point that would mean parliament would vote on the deal, Davis said "as soon as possible thereafter".
Pressed on whether this meant MPs may not be given the chance to approve or reject the deal struck with Brussels until after Brexit, Davis added: "Yes. It could be."
"It's no secret that the way the EU makes its decisions tends to be at the 59th minute of the 11th hour of the 11th day and so on. That's precisely what I expect to happen here" he said.
"If there is a time limit on a negotiation. The [European] Union stops the clock. It assumes it's still at 11.59 until it's concluded, sometimes over the course of 24, 36, 72 hours thereafter. It will be a lot of pressure. It will be very high stress. Very exciting for everyone watching."
Earlier this year, Theresa May agreed to give UK MPs a vote on the eventual deal before it is then voted on by members of the European Parliament.
Speaking to the committee, Davis said the likelihood of a the UK leaving the EU with a "hostile" no deal was "off probability scale".
However he said the option of walking away with no deal had to be maintained otherwise the EU would have the UK "over a barrel".
"No deal is an option, we have made that clear. It is not our preferred option, we want a deal," he said.
We leave no-deal as an option literally right up to the moment of signing because it would not be the first time in European negotiations where sudden, last minute claims come in because they think they've got you over a barrel."