If you ask me to name the hero gadgets of 2017 so far, chances are I'd reel off a list of VR headsets, cool smartwatches, maybe some cutting edge smart clothing.
And there's a lot that's genuinely new and worthy of honour in wearable tech right now. Just this week Google unveiled the Pixel Buds, a pair of wireless earphones that can translate conversations in 40 languages in real time. Think about that for a second.
Google isn't first to this but the combination of years of improvements to Google Translate and the fact the Pixel Buds will ship within two months is impressive. Two connected pucks in your ears could alter everything from ordering food on your next big trip to how people migrating to new countries interact once they arrive. In other words, it has more hero gadget potential than most.
Now, heroes are supposed to save lives. Heroes – Achilles, say, or Wonder Woman – are supposed to be so cunning and strong and brave that they save the day. The word hero, in ancient Greek, means protector or defender. Not a word then that you'd readily apply to a screen on your wrist that can order an Uber. Possibly an earbud that comes to your rescue when you're lost in Tokyo. Too soon to tell.
We run a series called Saves The Day in which we look at tech for good that's making a difference in areas like personal safety or improving the lives of people with disabilities. Wearable tech lends itself to protecting bodies and finding clever solutions to specific problems. You can see it in ideas like the Sunu Band which uses sonar navigation and haptic vibrations to guide visually impaired people or MIT's stick-on Intrepid patch, a next-gen panic button that aims to prevent assault even if the wearer is too inebriated or physically unable to trigger it.
What has become most clear though, particularly in the last 12 months, is that Silicon Valley is turning into a health tech town.
Perma-smiler people with disposable incomes have bodies too and bodies can fail. That's why the same companies that are hyping AR stickers and email management right now are also throwing money and talent and AI at digital health. A new FDA pilot program in the US could see health tech from Apple, Fitbit, Samsung and Alphabet's Verily Life Sciences fast tracked. Nokia selling connected blood pressure monitors tells you all you need to know about where this is heading.
So what's actually in development? Fitbit is working to make its devices able to detect disorders like sleep apnea via the Ionic smartwatch's SpO2 sensor. It's also looking into how to detect atrial fibrillation, a quivering or irregular heartbeat, by building a symptom checker into its mobile app which could sync up with tracker heart rate data.
Apple is working with Stanford clinicians and telemedicine company American Well to test whether the Watch can be used to pick up on abnormal heart rhythms, with a similar goal of tackling atrial fibrillation. With Core Bluetooth, the Apple Watch Series 3 can communicate with tech like Dexcom's under-the-skin continuous glucose monitor, designed for diabetes management. Instead of pricking a finger, people can get the data on their smartwatch and the potential is there for many more similar low power integrations.
Heart rate still isn't reliable enough on wrist based wearables but ex-Google SVP Vic Gundotra's new venture is AliveCor which has built the Kardia Band, a medical grade heart rate monitoring strap for, you guessed it, the Apple Watch.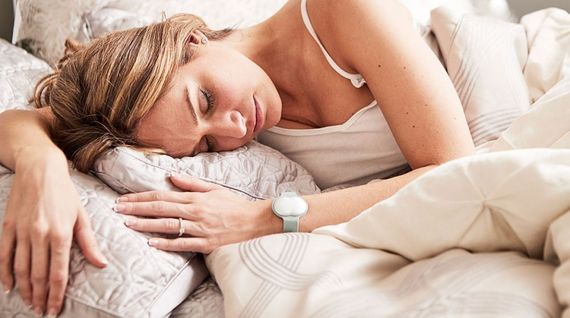 Women's health tech is blossoming, albeit slowly and on a smaller scale, due to stories of a lack of serious investment. Still, startup successes include Elvie, makers of a connected pelvic floor tracker; Ava's pulse tracking fertility bracelet and MIT spin-off Embr Labs, which has a heating and cooling wearable that's already raised half a million dollars on Kickstarter. Mental health, too, is getting some attention whether it's experimental VR therapy for people suffering from schizophrenia or stress-busting, everyday biofeedback wearables like Doppel. It's a start.
Visionary tech CEOs clearly sense the scale of their potential legacy should they succeed in changing how we deal with our health. Chances are you have a Health app on your smartphone, whether or not you're aware of it. Tim Cook, Mark Zuckerberg and the rest all have Bill Gates in their sights and, if the health tech revolution is executed responsibly with users and patients fully in control of their data, we could all benefit.
So perhaps the hero gadgets we need to pay attention to, the ones that might save us, are a glucose sensor, a vibrating bracelet and a smartwatch strap.
— This feed and its contents are the property of The Huffington Post UK, and use is subject to our terms. It may be used for personal consumption, but may not be distributed on a website.